The 5 best Christmas cocktails in Bangkok
Five Bangkok top bartenders sling special cocktails to wish you a Merry Christmas
The 5 best Christmas cocktails in Bangkok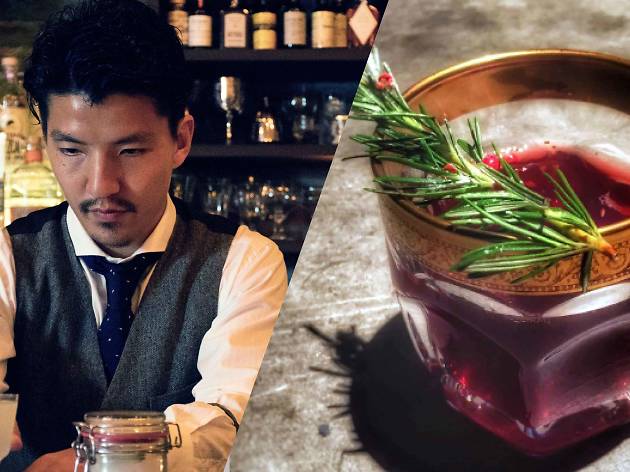 Hideyuki Sato, Bronx Liquid Parlour
The head bartender of Time Out Love Bangkok Awards winner Bronx Liquid Parlour adds a boozy twist to the Christmas staple, mull wine. Sato creates Buttered and Mulled (B340), which combines dark rum, butter essence, house mull wined vermouth and Campari, and serves it on the rock.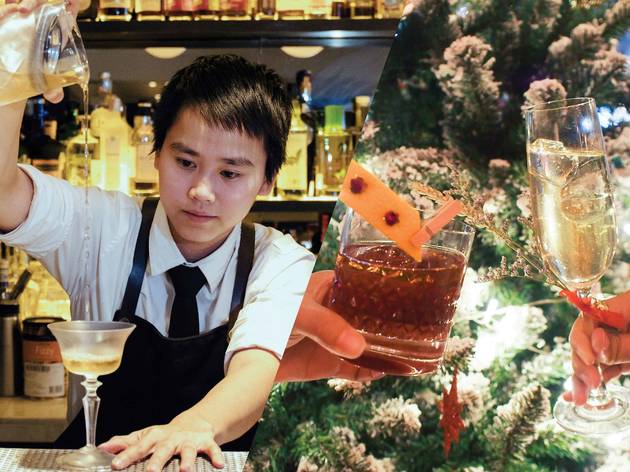 Pailin "Milk" Sajjanit, Vesper and Il Fumo
The 2016's winner of Southeast Asia Bartender at the Diageo World Class shakes up the festive season with The Jingle (B320), a bitter-sweet tipple that mixes cognac, Amaro Montenegro infusion, aromatic bitters and orange cream bitter. Another easier-to-drink concoction, The Mistletoe (B320), sees the combination of Chandon Brut Campagne, Mahiki liqueur, peach liqueur, and soda. Perfect for a refreshing Silent Night.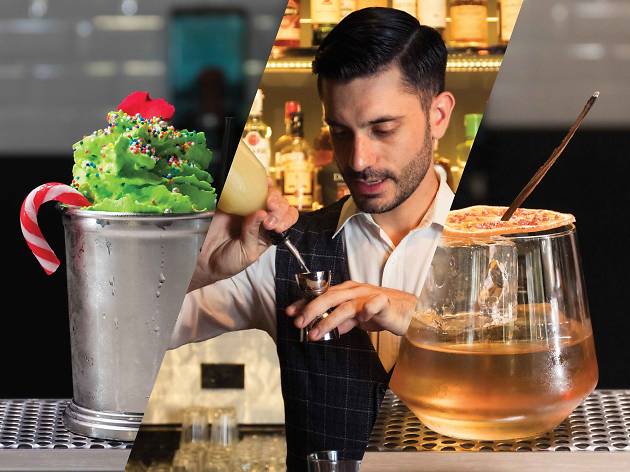 The affable Italian mixologist, the first runner-up of the Time Out Love Bangkok Awards 2016, rolls out two addictive celebratory concoctions that put a spin on holiday spirit. The classic Old fashion was reinterpreted into Christmas Essence (B280), featuring bourbon whiskey, chocolate bitter, cinnamon syrup and soda, and then finishing up with cinnamon smoke. The fancy-looking Christmas Tree (B280) is literally a Christmas tree served in a glass, combining vodka, lime juice, earl gray tea, spiced passion fruit-and-nutmeg syrup, and then topped with green mint-flavored whipped cream.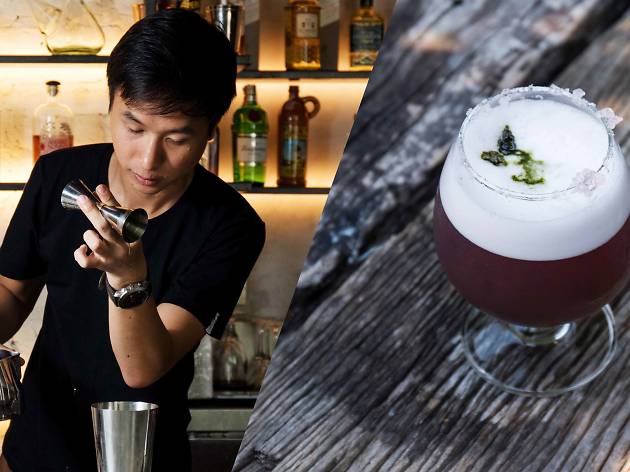 Dedsakda "Ken" Thianthong, Toro
One of the freshest faces of Bangkok's bar scene, recently named a finalist of Barcadi Legacy, thinks sweet and candy for this X'Mas. His Candy Cane (B350) is a deceptive sweetie comprises gin, crème de violette, lemon juice, red fruit juice, egg white and candy syrup. Here's some warning: this tipple is highly addictive, and you might find yourself having your fifth glass and wake up with the worst hangover ever the next day.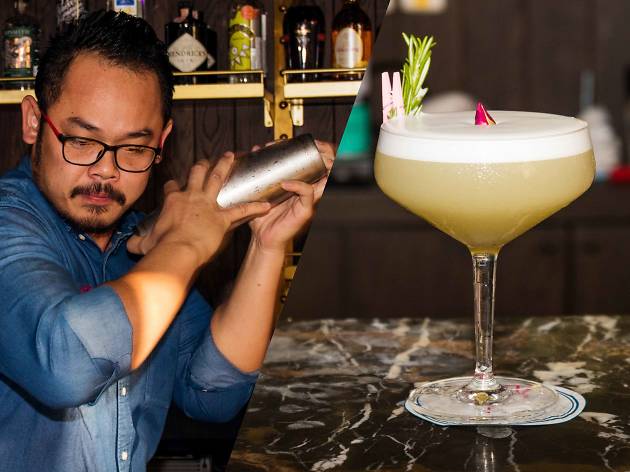 Koravic Amrod, Evil Man Blues
The head bartender of the hyped bar Evil Man Blue whips up a drink that looks like he just defrosted a snowman and put into a stylish glass. His Snowman (B300) features gin, Grand Marnier liqueur, lemon juice, lemon bitter and egg white.
More to explore