Expats We Love
Many foreigners come to enjoy the city's unique lifestyle and decide to anchor their roots here in Bangkok.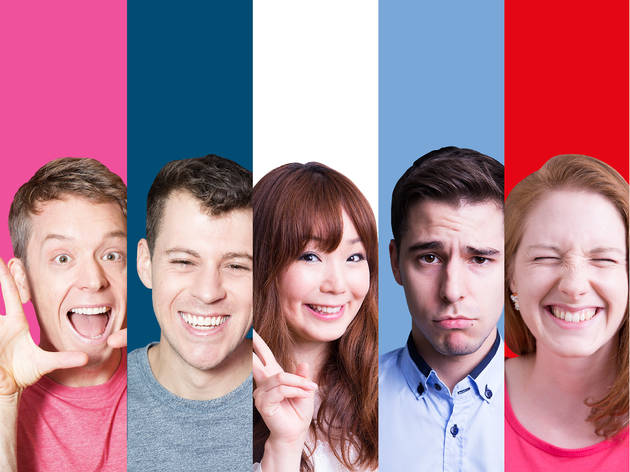 1/5
PICNICLY   Picnicly is a group composed of popular expats who teach foreign cultures to Thais, and share funny and inspiring how-tos on YouTube. "We started in early 2015 by testing different types of content," shares Luke Cassady-Dorion, Picnicly's American founder. "From our experience developing TV shows, we had a good idea of what would work, but we also had to try out a lot of different strategies for making videos really go viral." A few strategies eventually worked because Pinicly's videos , combined, now have approximately 14 million views and over 138,000 subscribers. "Growth has really taken off this year and we're finding more and more brands that want to join our roster of publishing partners."   Maki Kono, Loic Herel, Josh Hyland and Mina Maedjong round up the Picnicly cast. Coming from different corners of the planet, the five work together to give locals—and even some expats—a chance to see Bangkok from a different perspective.   Why did you decide to settle down here? Luke: It just sort of happened. One year led to two, then three and four, and, all of a sudden, I realized this was home. Maki: Because it's the best city in the world. Loic: I came here to study. Soon, I felt I already had everything in Bangkok. I didn't want to start building my life all over again elsewhere.    Where did you learn Thai? Loic: All the lecturers at my university, the Institute of International Studies (IIS-RU) at Ramkhamhaeng, spoke English, but I had a lot of friends who couldn't speak English. So, they had to speak Thai to me. That's how I learned Thai faster. Luke: During my first year in Thailand, I just studied at schools for foreigners. Why I could master Thai language in such a short time? I'm kinda obsessive when I want to do something. Then I became the only Westerner to have ever graduated the Bachelor degree in Thai language in the 40 years they've offered it. Josh: I got a scholarship to study Business at Mahidol University, and  a compulsory three-month Thai class was part of it.   What do you like most about living here?  Luke: I like the life that I've built for myself here. I love teaching yoga. I love my dedicated students. And I love that I've fallen in love and have an amazing husband who works with me every day at the Picnicly office. Maki: The kindness of Thai people. I saw a turtle on the road yesterday and the guy in the car in front of me pulled over just to take it off the road. Loic: It's a very big city and you have almost everything here, plus the cheap cost of living.    What do you dislike most about living here? Luke: The weather could be a bit cooler. Maki: The traffic. Loic: I hate the hot weather. I'm someone who sweats easily. When it's too hot, I sweat like a fountain.    What's your favorite Thai dish? Luke: Vegetables. Lots and lots of vegetables. All kinds, cooked all ways. Thailand is a haven for vegetarians. I love going upcountry and picking wild vegetables and cooking them right away. Maki: Kanom jeen nam ya kati [rice noodle with fish curry]. Loic: Larb moo and tom kha [spicy mince pork salad and spicy coconut soup]. Mina: Isan food, particularly larb moo. Josh: Yum som-o [Thai-style pomelo salad].    And your least favorite?  Luke: The only thing I can't handle is tom luad moo, that soup with giant chunks of blood in it.   Maki: Fried insects.  Loic: I like eating kaeng som [spicy sour soup] but once they put kapi [shrimp paste] in it, I just throw it away. I hate kapi! I can smell it from ten miles away.  Mina: Kai khao (eggs with an undeveloped embryo) Josh: Shark fin soup   What has been your worst experience of culture shock in Thailand? Luke: This whole poo yai [seniority system] thing took me a while to understand. I respect someone for his or her abilities and not automatically respect someone just because he's older than me. Maki: Discovering that ant eggs are edible but I still ate them.  Loic: The Thai belief about ghost and spirits. It's something I can understand, but hearing some strange noise doesn't mean you're going to get killed in your sleep.   What's the craziest thing you've done in Thailand? Maki: I drove all the way from Bangkok to the market near the Thai-Cambodian border alone. On the way back, I let the strangers into my car and gave them a free ride to Khao San Road.  Loic: I decided to walk home from a pub one night and it was a loooong way. I got bitten by a dog and arrived home at six in the morning.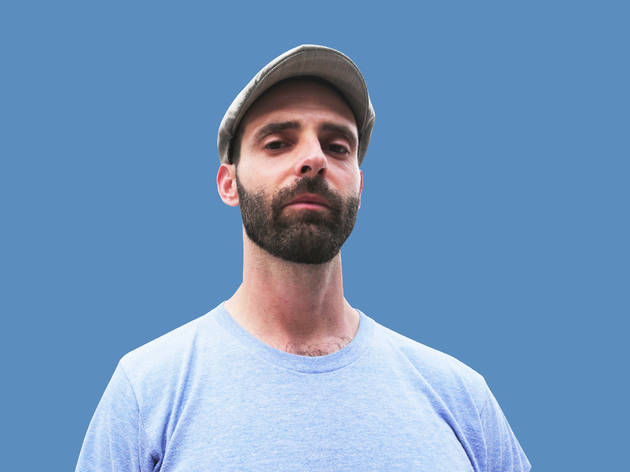 2/5
Philip Jablon Photographer and researcher documenting historic movie theaters in Thailand and neighboring countries   As a kid in Philadelphia, Philip Jablon would see old historical buildings being knocked down. This drove him to stand and fight to protect important architectural sites in risk of being torn down in other countries. In Thailand, Philip is fighting for the preservation of old movie theaters, the Scala theater in Siam Square for instance. "This is a first-rate, world-class cinema. For four years now, the landlord, Chulalongkorn University has had plans to demolish it to build another shopping mall," he relates. "When they first made that announcement, I and other people who understand the value of this building made a lot of noise to get Chulalongkorn to change its plan and to keep Scala standing." He goes on to explain how he found a voice to promote his cause. "By taking pictures. I've been to 77 provinces all over Thailand, taking photographs of old movie theaters. The idea is to create a network of preservation-minded people and filmmakers who grew up around these buildings and who can help rebuild the community. I do the advocacy. I write about it, I photograph it, I bring it to the attention of those concerned."    Philip started his project back in 2010 and is now noticing a gradual change in the  social values of Thais. "Through my work, I've been able to get people interested in these old buildings again. When I started this project, nobody really cared about old movie theaters in Thailand. They were just old, dirty buildings. But over the years, a combination of advocacy and exposure, writing and talking about them, has made people realize that these buildings have social and economic value."   What brought you to Thailand? School. I did my master's degree in Sustainable Development at Chiang Mai University back in 2006.    What do you like most about living here? I like the walkways along the river, like the old mini trok [alley] between Charoen Krung and the Chao Phraya River. They are so old and they have so much history.   What do you dislike most about living here? I really hate the traffic and the way pedestrians are treated—drivers and people in cars get first priority. I hate that. Also, there are too many boring, energy-consuming shopping malls, and not enough attention paid to public spaces.   What's your favorite Thai dish? I love sai ua [northern Thai sausage] and nam prik noom [green chili sauce] with sticky rice.    And your least favorite? I hate moo-kra-ta [Thai hotplate]. I hate the whole process. If I go to a restaurant, I want someone to cook for me.    What has been your worst experience of culture shock in Thailand? The "mai pen rai" culture. When I talk to locals about my movie theater project, they often think that they can't do anything. Come on, this is something you have to fight for!   What's the craziest thing you've done in Thailand? I walked into an abandoned movie theater without permission and some dogs came out. I startled them and they startled me. They started barking and more dogs came in from outside…   The naughtiest thing you've done in Bangkok? I haven't done anything naughty at all. I'm an angel. I'm a good guy.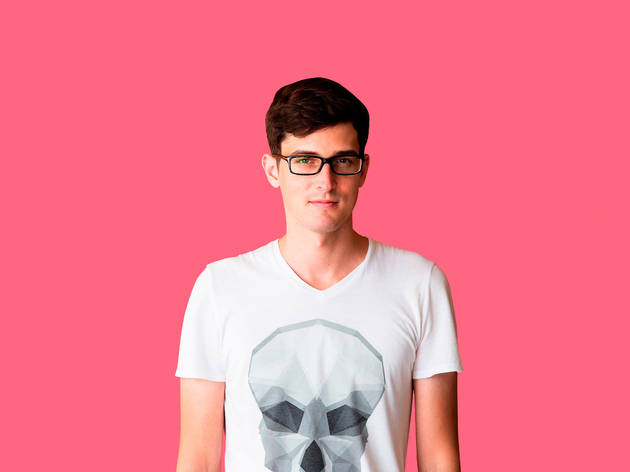 3/5
Thomas Menard Interior designer and founder of Soy Sauce Factory and Speedy Grandma   After a hop-on, hop-off tour around Asia, Bangkok was the third—and possibly the final— stop for Thomas Menard. "I used to work in Beijing and Hanoi. And then I came here and fell in love with the creative Thai vibe," says the French entrepreneur.    "I rent a space to run galleries. Soy Sauce Factory is an art space with a bar, and Speedy Grandma is a non-profit art and event space." Thomas and his gallery partner, Lee Anantawat, put up Speedy Grandma to try and help budding artists display their works. "The government's lack of subsidies forces the artists to find a job that makes more money and sometimes give up their potential art career. Here, we organize at least one exhibition a month to help them discover what they want to do in the future, if they want to continue on being artists, apply at another gallery or quit art altogether. If they decide to pursue art, they can help strengthen Thailand's cultural values. It's already good if I can even help one percent. Because that one percent will make an impact like a domino. As long as artistry and creativity can happen, I'm happy."   What do you like most about living in Bangkok? That everything is possible. Ideas can easily come to life, unlike in Europe where you have to fill up tons of documents and pay taxes even before you start your business.    What do you dislike most about living here? The politics on urban development. I don't like the way the government plans on developing the city. They just try to come up with small ideas to make it look like they are doing something.    What's your favorite Thai dish? Kanom jeen sao nam [rice noodle served with fish balls, pineapple and ginger slices in coconut milk].   And your least favorite? Drunken shrimps [shrimps served alive in spicy Thai-style dressing].   What has been your worst experience of culture shock in Thailand? The French are really sarcastic. Thai people don't get our jokes.   What do you find funny and annoying at the same time? Young girls and boys used to stare at me and giggle, and they would secretly try to take a photo of me on their phones. They don't do it anymore because I'm old—I used to look better than this.   What's the worst thing that has happened to you in Bangkok? I had clients who smoked weed and took cocaine. The police came to arrest them and they wanted me to be responsible for the fines.    And what's the craziest thing you have done in Thailand? Three model scouts saw me in a coffee shop in Siam and asked for my contact details. I ended up being in Ninut Karnthaworn's music video of "Kum Taup Tee Mai Koey Tahm."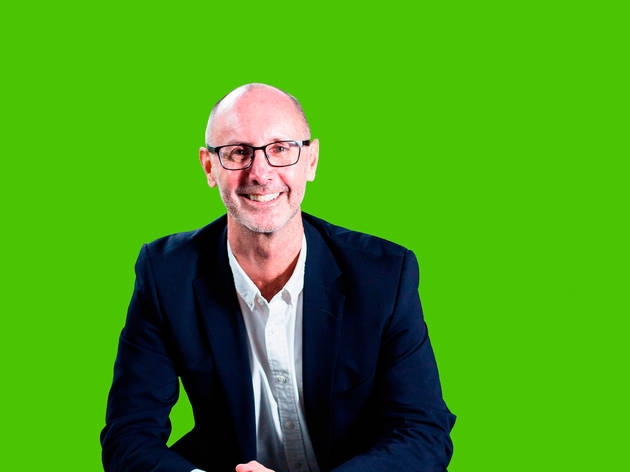 4/5
David Robinson Director of Bangkok River Partners and member of the Creative District Foundation's steering committee    It's a long way from home, but faith brought Sydney native David Robinson to Thailand. "In 2002, I volunteered in a humanitarian agency and they sent me to work in Asia. I was working in 12 countries across the region but was based in Bangkok," he explains. "I was working for two years on poverty-related tasks and then the tsunami happened. So I worked on post-tsunami rehabilitation projects for the next few years. That was when I decided to call Bangkok home."    Since then, David has been involved in ventures that are making Bangkok  a better place to live in. He stands as the director of Bangkok River Partners, a group of businesses along the Chao Phraya River working together to promote the destination for leisure and tourism. He is also part of the Creative District Foundation, a collaborative project that endeavours to preserve historical properties in the areas between Bangrak and Klongsan. "We are trying to repurpose shop houses and old houses by putting new things in them without having to pull them down. We are also trying to figure out how we can bring more trees into the area, how we can make it easier to walk around, how we can make the traffic calmer and how we can clean up the canals and the river." When can Bangkok expect to see change?  "It's a ten-year project which started last year. In ten years we hope to see people enjoying this area of Bangkok, sitting by the river, eating good food, exploring galleries, and walking around more."   Do you speak Thai? Badly, which is shameful considering Bangkok's been my home for 14 years and my partner is Thai.   What do you like most about living in Bangkok? I really like the energy, the diversity and the entrepreneurial spirit of the creative people who live in this crazy city.    What annoys you the most about Bangkok?  The pedestrian culture is not too strong here; it's a car culture. Pavements are obstacle courses, trees are hacked providing no protection from the sun, zebra crossings mean nothing to motorists, advertising billboards are everywhere – it's ugly!   What's your favorite Thai dish? Crispy catfish salad with green mango—it's sweet but sour, hot but refreshing, and crunchy all at once. That's what Thailand is all about: contradiction.   And your least favorite? I don't eat chicken feet. I just can't get my head around it.    What's the craziest thing you've done in Bangkok? Cycling the main roads in Bangkok. You take your life in your hands, even when there are bike lanes marked on the roads.   What has been your worst experience of culture shock in Thailand? Time is different in Thailand. In Western culture, our view of time is past, present and future. In Thailand, it's a circular view. If you miss the opportunity this week, it'll come again next week. It will come again the month after. So understanding this different approach to time is another thing you have to appreciate.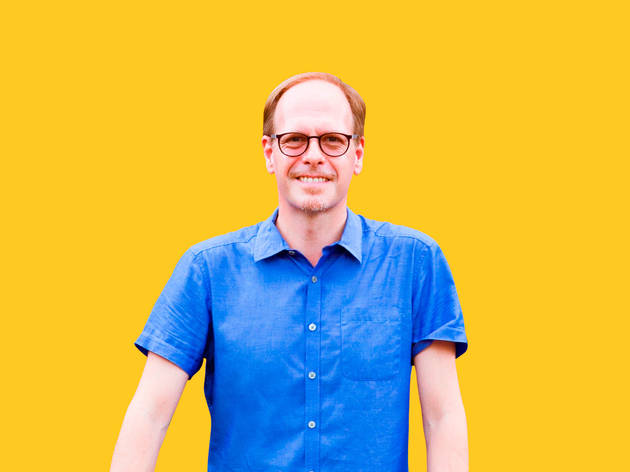 5/5
Philip Cornwel-Smith Author of Time Out Bangkok Guidebook, the best-selling Very Thai and the upcoming book Very Bangkok   Philip Cornwel-Smith was visiting his friend in Thailand in 1992 and, within four days of being in Bangkok, was offered a job. "I found myself editing the first city listing magazine, Bangkok Metro," he recalls. "There weren't listings in Bangkok then; it was a new way of doing things. There were only newspapers and magazines. It was really hard to find information in those days." It was an exciting time to be in Thailand, even when the economy crashed in 1997. "The crash made the whole city much more interesting, and the stories about Thailand changed in those years. Before that time, it was really difficult to get away from the cliché of sleazy Bangkok. After the financial crash, the city became a business story, and a lot of cultural things happened. That was when stories on design, spas and herbalism came out, which are now already common."    Five years after the crash, Philip brought Time Out to Bangkok. "It was a guidebook about the contemporary city and its culture—places to go and things to do. Before that, guide books to Bangkok were either for backpackers or people with suitcases on wheels who like posh restaurants and smart hotels." Bangkok, Philip notices, has gradually changed over the years. ''When I came to Thailand everything that was fashionable had to be important, everything that was Thai wasn't fashionable. It was very strange coming to a country that seemed biased against its own culture. That has changed because of a lot of policy improvement."    What do you like most about living in Bangkok? I like that Bangkok is constantly surprising. And so you always have to keep rethinking because something bizarre is bound to pop up.   What do you dislike most about living here? The things that I care about most don't hold any social status and are therefore very vulnerable to disappearing. I like old markets with their very old cultures that are all about community-meets-business-meets-improvisation. And I see these being swiped away.   What has been your worst experience of culture shock in Thailand? I was in the street market when I first arrived in Thailand. The cooked-to-order street food was in front of me but I didn't know what the ingredients were and how to order. There were no prices and no menu, and I couldn't speak any Thai.    What's the worst thing that happened to you here?  I was in a wai-kru ceremony (a ritual to worship sacred spirit healers) and, after a while, I realized it was actually a black-magic ritual.   How did you know? There was a real kuman thong [amulets sometimes made with baby body parts]. It was fascinating but really creepy.    What's your favorite Thai dish? Larb ped yang [spicy roast duck with Thai herbs].   And your least favorite?  Yen ta four. I don't like that preserved tofu and the pink-red sauce they put in.   What annoys you the most about Bangkok? I'm a fast walker with long legs so people texting in the middle of a path drive me nuts—Bangkok people very often walk really slowly. I'm always treading on people's heels.   What's the craziest thing you've done in Thailand? I went backstage at the procession for Bangkok's 222nd birthday, but unintentionally ended up in the procession walking in a traditional Lanna-style costume and making an offering at the city pillar shrine in Lak Muang.   The naughtiest thing you've done? To the English, nothing could be naughtier than living in Bangkok. Nudge, nudge. Wink, wink.