Best ways to celebrate Pride Month in Bangkok
The many ways to celebrate Pride Month (and beyond) in Bangkok.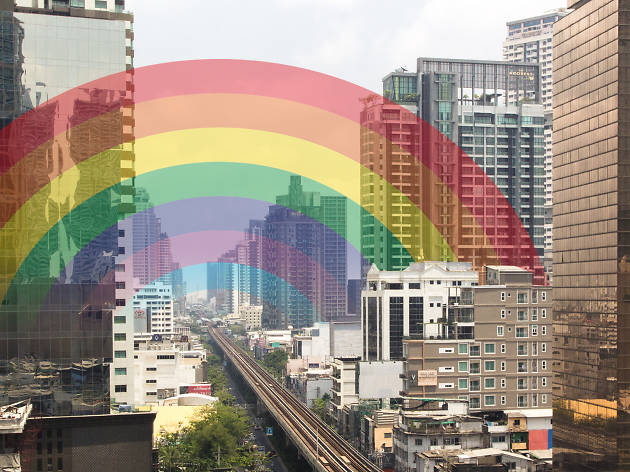 Pride Month is celebrated in June for a reason. LGBT communities around the world commemorate the Stonewall Riots, which spontaneously took place in New York City following a police raid at a gay bar named Stonewall on 28 June 1969. The uprising became a benchmark in fighting for LGBT rights in the United States and around the world.
Bangkok, a city of diverse cultures, never misses out on celebrating this global event, offering a number of activities to support diversity and the local LGBT community.
Museum Siam's latest exhibition hopes to break through the barriers erected by binarism, which classifies things as either masculine or feminine. Evidences of gender and sexual diversity and have been seen throughout Thai history since the Ayutthaya era, and Gender Illumination proves it by leading us through the "Gender Maze," a labyrinth that leads us through the gender landscape of Thai culture.
Quirky setting, fine spirit, hot hunks and an entertaining show by Pangina Heals, Bangkok's answer to RuPaul, this is the most awesome, upscale gay party in town and has turned Sunday into Maggie Choo's busiest night.