Buakaw punching through silver screen
Buakaw Banchamek steps out of the boxing ring and, once again, lands his foot on the big screen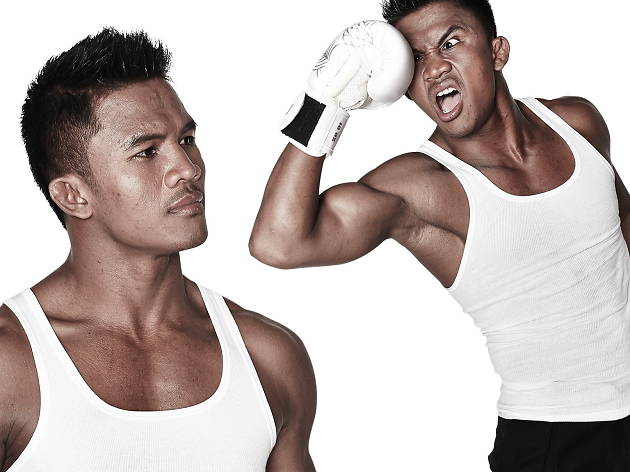 Inside a small office lies a desk that overlooks a boxing ring where Muay Thai novices are punching, elbowing, kicking and crying out as they execute their moves. "It's great to spend some time doing nothing—hanging out with your staff, having some fun, and checking out people who come to train," says Muay Thai boxing champion and gym owner Buakaw Banchamek, seemingly oblivious to the chaotic ruckus surrounding him.
Situated on Nawamin road, Banchamek Gym welcomes anyone who is interested in Muay Thai, whether they're in it to have fun while keeping fit or seriously planning to become an actual fighter. "Muay Thai requires quite an effort," cautions the two-time World K-1 MAX champion. "It's not something you can train for in two months. What you need is experience, tolerance, and perseverance. That's what you need to become successful. It's not hard if you're really into it."
Despite having just recently returned from a fight in Lebanon against Belarusian Andrei Kubelin, the boxer is already prepping for his next match. "I'm exhausted after training so I don't want to do anything. Normally I take a nap and come back to train more. I'm always at the gym, practicing, welcoming guests and advising some of the trainees."
Outside the gym and the boxing ring, Buakaw's life is equally interesting. Last year he was invited to take part in the UN Women's HeForShe campaign to raise awareness on gender equality and domestic abuse prevention. "I may look like a tough guy, but it's everyone's job to provide protection to those who need it," he says. "Everyone is equal and every problem can be solved with understanding."
On a much lighter note, Buakaw takes another stab at relatively unfamiliar territory: acting. After a minor role in Yamada: The Samurai of Ayothaya in 2010, the welterweight champ has stepped into a bigger ring, so to speak, playing the lead role in the period action movie, Thongdee Fun Khao. The film is based on the early life of Phraya Phichai, an actual warrior who lived in the 1700s during the late Ayutthaya-early Thonburi era.
Coincidentally, Buakaw and Thongdee share a similar journey: that of a brave fighter striving to seek knowledge, skills and experiences through the art of combat—this was perhaps the main reason the film's director Bin Bunleurit vowed he wouldn't make this movie without the Muay Thai hero.
Buakaw may be a pro in landing kicks and throwing punches, but the fight scenes were still a challenge to the 34-year-old fighter. "Fighting in the movies and in real life is completely different. In the ring, you just fight to win," explains the acting upstart. "In front of the camera, you have so much pressure. You need to be aware of the camera angle, and you have to make sure everything looks perfect. Sometimes the working environment was a bit tense because the stuntmen were afraid to hit me. I am used to being kicked a lot so pain is natural for me. [I told them] they can kick me as many times as they can as long as it brings about the perfect scene," he laughingly recounts.
Buakaw also reveals that there were times when it was hard for him to portray his character, particularly when he had to pretend that he didn't know martial arts, a requirement at the beginning of the movie. He also needed to learn new skills, including horse riding. "I had never touched a horse in my whole life. I don't even know how to ride a buffalo," he laughs. Not surprisingly, with his athleticism (did we mention that he was a professional footballer for RBAC Football Club and plans to get into triathlon soon?), he mastered the skill within a day. "The scenes where I had to interact with other characters were hard, too—they required a lot of body and facial expressions. I'm happy that I made it through."
Whether he's at the gym, the boxing ring or on the big screen, Buakaw will always be one of the most famous Muay Thai boxers in Thailand, if not the world. "It's nice that people know you and your work. I do my best to be a role model for the younger generation, especially in sports, trying to promote determination and discipline," the boxing master concludes. "I'm glad when people recognize me as an individual who tries to put the spotlight on Muay Thai. This is way bigger and more important than any prize."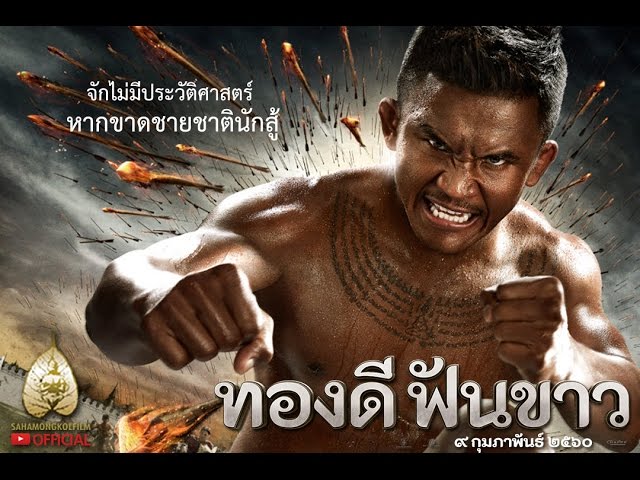 Thongdee Fun Kao opens in cinemas 9 February