Q&A with Peem Jaiyen
Peem Jaiyen opens up about his dark side in HBO Asia's new series Halfworlds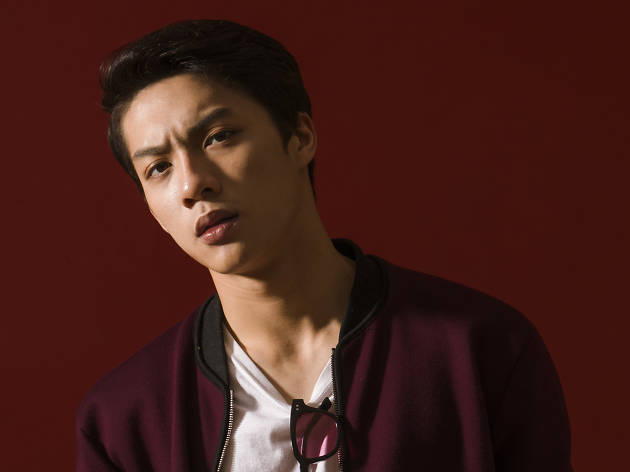 In late 2015, former one-half of PMP hip-hop duo Thanabordee "Peem" Jaiyen won our hearts for his great acting in the final season of the infamous Hormones: The Series. (No one expected that this musical performer is actually a budding thespian).
This year, the Thai-Vietnamese actor is ready to take on the next step with a role in the second season of HBO Asia's original series Halfworlds, which follows the underground society of demons from Asian folklore.
The second season of the series was filmed in Thailand with a new cast and crew. How is it connected to the previous season set in Indonesia?
The first season introduced the concept of immortal demons living among us. Relocating the series to Thailand shows that demons – called peesaj in the Thai edition – are everywhere in the world, and each folklore has its own cultural perspective of these supernatural beings. Of course, you will see some familiar faces from the last season.
Tell us about your character Fyter.
Fyter is a peesaj who has been living among mortals for more than 400 years. He's a weretiger (suer saming), a tiger that can transfigure itself into a human being, and deceive people with its appearance. My character can also disguise himself as someone else when he needs to investigate something. He's also the carer for his trouble-making younger sister, who misunderstands that he doesn't love her.
So are there other types of peesaj?
Every peesaj looks exactly like regular people, except they have a particular tattoo to identify themselves. Other types of Thai peesaj are the phi tani (female spirit of a banana tree) and krasue, a flying female ghost that carries her lit-up internal organs below her head.
How did you get involved in this project and how was it like working with an international team?
I was so excited. I didn't even know how it happened [laughs]. When I was contacted, and I knew it was for this HBO series, I was on an extreme high since I had seen the first season. I tried my best and got the part. It was an absolutely new and different experience. The international crew has a pretty strict schedule. However, everyone, both the international and Thai crew members, are friendly and easy to work with.
How did you prepare for the role?
I was quite thin back then and they wanted me to look a little hunkier – the way a tiger is supposed to be. I trained a lot, and learned how to work with slings and daggers. I'm an active guy so I tried to do my own stunts as much as I could. I love action movies – please contact me if you're interested [laughs].
Do you personally believe in the supernatural?
I'm interested in it as a cultural aspect. I like the idea that the series can connect the supernatural world with modern society. We grow up learning about Thai ghosts and folklore, and it's very cool to adapt it into the real world – like we know about vampires and there are movies like Twilight. Halfworlds is probably one of the first series that talks about Bangkok demons produced by a large-scale, international company.
Did anything spooky happen on the set?
Yes there was. In Indonesia, we shot the series in the middle of the woods. Suddenly, someone ran away screaming and everyone was so scared. Nothing happened when we filmed in Bangkok, though.
So what makes this series different, in your opinion?
It's absolutely unique as it's a series about Thailand but with a high-quality production in terms of cinematography, CG and special effects. It's a HBO Asia original series directed by a Thai director, Ekachai Uekrongtham (Beautiful Boxer, Skin Trade), with both a Thai and international crew. The concept also plays with the folklore we've believed in since we were young and blends it with the real world.
You have played many roles. Is there anything you want to try in the future?
I want to play a serial killer because that would be challenging. I tried portraying the character in an acting class and people were actually scared of me [laugh]. I always love watching series like The Flash, Gotham and Game of Thrones so it is my dream to be a part of an international project again so I can develop my skills and gain new experiences. I don't know what lies ahead, but I'd like to do my best.
Halfworlds premieres 22 January, 8 pm. Watch the entire season free on www.hboasia.com