The evolution of sex in Thai movies
To celebrate the month of love and lust (and the Oscars), we look back through 90 years of Thai film history, examining controversial sex scenes, and the rise and fall of Thai bombshells.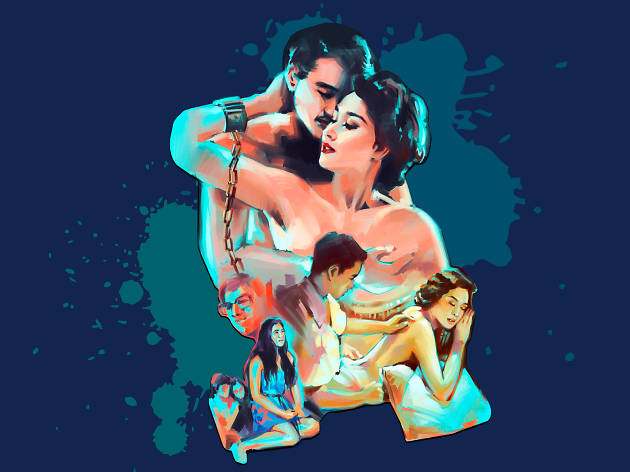 "Isn't this movie a little too sexy?" "OMG, that sex scene was over the top!" "Hey, can that girl reveal her boobs in that scene?" Over the past years, you've probably heard these kinds of phrases directed towards Thai films. Sex scenes from Thai movies like Blissfully Yours (2002) and Jan Dara (2012), despite being pre-censored, raised social controversy among Thai moviegoers who accused the films' more sensual scenes as "going against social norm and public morality."
The question is, are Thai movies really more provocative now than they were in the past? We take a look at how sex has been portrayed in Thai films over the century.
The dawn of Thai movies
Thais have been watching movies since 1897, but it was not until the huge success of Miss Suwan of Siam (1923), the first movie to have been filmed and produced in Thailand, and to feature all Thai actors and an all-Thai crew, that the local film industry began to blossom. The following years saw a number of Thai and international films being shown, while numerous movie theaters—Sala Chalermkrung, for instance—mushroomed throughout the kingdom.
Miss Suwan of Siam (1923)


The first attempt to control Thailand's over-the-top movie culture began in 1930 when the ruling monarch, King Rama VII, introduced the kingdom's first censorship regulations after several complaints about the violence in the movies.
The Siamese Revolution, which took place two years after, not only caused a big change in the political regime but also in the country's social norms. Rathaniyom (cultural mandates) were issued between 1939 and 1942 by Field Marshal Plaek Pibulsongkram, then Prime Minister, to promote his vision of a "civilized" Thailand as influenced by Victorian morality. Thai people were introduced to Western traditions, from how to dress and how to behave in public, to the ideals of the perfect woman.
The rise of bombshells
According to The Construction of the Femininity in Thai Novels during Field Marshal P. Phibulsongkram's Regime by Arthitaya Charuchinda mentioned in Saint John's Journal and The Legend of Daoyua and Nudity in Thai Entertainment in 1957-1977 by Chanchana Homsap in Read Journal, a "civilized" woman is an educated, working woman who is also a housewife that takes good care of her husband and children. She is lady-like, sweet and possibly remains a virgin until marriage. This ideal influenced the portrayal of women in Thai films during that era. But, it was also the time when daoyua (sexy stars) roles were born. Daoyua were put in films to serve as an antagonist to the virtuous lead female character. They were femme fatales who dressed and acted provocatively, and basically did what "proper women" couldn't. Every Thai movie at that time featured this provocative character, whether in a big or minor role.
Wasana Thongsri portrayed the first daoyua in Thai films in Long Thang (1932). Apart from being Thailand's first sound film, it also featured kissing scenes (on the lips and breasts) that many Thais found too provocative and offensive to public morality. Long Thang ended up with a lawsuit, but even this couldn't stop the popularity of the daoyua in films. They were treated more or less like superstars.
The rise of daoyua and sex scenes continued for more than two decades. Sexy stars became pin-up girls, and women like Priya Rungrueang, who was known for her busty figure (her breasts were actually compared to the Preah Vihear Temple); Kaenjai Meenakanit, who was praised for her perfect body; and Chadaporn Wachirapranee, who was remembered for her iconic smile, were familiar names to Thais, mostly the male population.
Priya Rungrueang


Nang-ek redefined
A significant change in Thai society, eventually impacting on the film industry, occurred once again after the October 1973 political uprising. Thai society was exposed to films that were meant to criticize societal norms. Tep Thida Rong Ram (Hotel Angel, 1974) by M.C. Chatrichalerm Yukol was an example. The controversial film portrays the life of an exploited girl from a northern province who was tricked into the sex trade and exposed to a world of materialism. The movie is also praised for paving the era of the nang-ek (an actress in the leading role). Malee, the movie's main protagonist, played by Viyada Umarin, broke the rules accorded to the "virtuous" woman by working as a prostitute and sleeping with a variety of men.
Hotel Angel (1974)


Thai society, after the uprising, encouraged freedom of expression to its peak. The nang-ek no longer needed to be lady-like and virginal. She could be tough, nasty and sexy—characteristics that were previously reserved for the daoyua. And as lead roles for actresses became more provocative, the daoyua began to fade. Sex scenes began to involve the nang-ek, most of whom were willing to show more flesh than before. Rising stars included Piyamas Monyakul from Kang 8 (1974), Aranya Namwong from Talad Arom (1974) and, the sexiest star of the era, Penpak Sirikul.
"In the past, cinema was the only place [where] you could find these types of movies [soft porn]," says respected Bangkok Post film critic Kong Rithdee. "These days, directors, fearing their movie will be cut or banned, are more comfortable working in the safe zone. And, different from in the past, viewers no longer expect to see an explicit scene because they can easily find it themselves on the Internet. On the other hand, the erotic film is considered disgraceful in the public eye."
Penpak Sirikul in Rak Payabat (1981)


With the rise of sensual scenes and the sexy nang-ek, censorship laws were once again revised in 1987, applying to movies, TV, videos, music and video games. This move prompted a "self-censoring" from directors who didn't want to mess with the government. So-called "erotic" movies started to fade from Thai audience's memory. The shift in the perception of Thai actresses also partly contributed to the decline of sex scenes in Thai films. According to Kong, "entertainment was considered a low-class career. Actresses were ready to do anything to earn a living and become famous. Unlike today, actors and actresses are part of an upper-class segment who don't have to do anything unless they want to."
"In my opinion, people tend to value extraneous goodness in the last 10 years. Anything provocative or against the social norm is deemed to be criticized," says Pen-Ek Ratanaruang, the director who is famous for directing Last Life in the Universe and 6ixtynin9. "I guess people in the past saw life from a different angle and perspective."
"People in the past seemed to understand what is real and what is fictional more than us nowadays," adds Kong. "They watched movies as an escape from reality, and they didn't feel embarrassed watching these kinds of scenes."
Famous writer and director Prapda agrees. "Even with a seemingly more liberal mindset nowadays, the film industry is more cautious about what they are expressing. They have actually become more conservative. Sex scenes in movies nowadays are being censored more than in the past [after 1950s]. One of the factors is political force, which causes directors to become more careful with explicit scenes to avoid negative comments. However, that directors are concerned more about what they should or shouldn't do in the movies is a good thing. Movies in the past showed sex through the men's perspective, blocking people's minds from learning how to express sexual emotion from different points of views."
Jan Dara (2012)


You may ask, what makes these types of movies different from porn? Good scripts, artistic executions and real acting talent. "[When directing a film] my inclusion of an erotic scene lies in how important or relevant it is to the movie. If the script requires nudity to express an idea or to show who the character really is, I will cross into that territory," says Pen-Ek. "Shooting an artistic sex scene is very hard, and I won't put any of it in my films unless it's necessary."
Apinunt Boonruengpanao stated in his article "The Legend of Nudity in Thai Movies: The Art of Sex in Films," published in Manager Online, that a good erotic movie doesn't require bare-all nudity. What is actually needed is the sensual emotion that leaves the audience breathless—and in this regard, classic Thai films outrank whatever we have today.
Top five controversial Thai movies
Syndromes and a Century (2006)
Commissioned for Peter Sellar's New Crowned Hope Festival in Vienna, this movie by Apichatpong Weerasethakul was required to cut out some "inappropriate" scenes. One of them portrays doctors making out during work hours (with erections showing through medical scrubs). Apichatpong refused to cut out these scenes and the film was forbidden from being released in Thailand.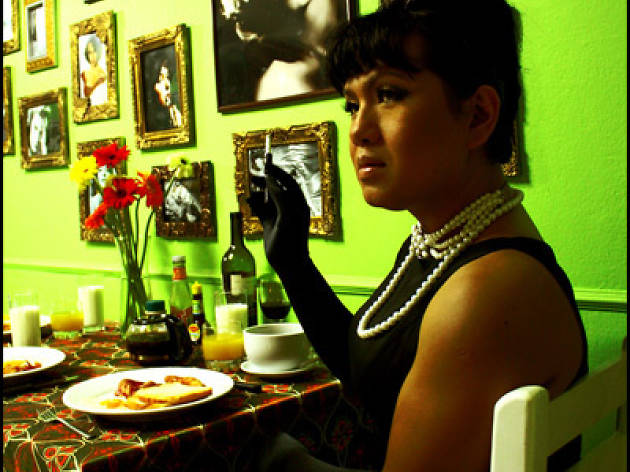 Insects in the Backyard (2010)
After a successful premiere at the Vancouver Film Festival and a nomination in the Dragons and Tigers Competition, the movie, directed by Thanwarin Sukhaphisit, was banned in Thailand due to controversial scenes showing male genitalia, explicit sex acts and prostitution. This was the first film to have been banned under the 2007 censorship legislation.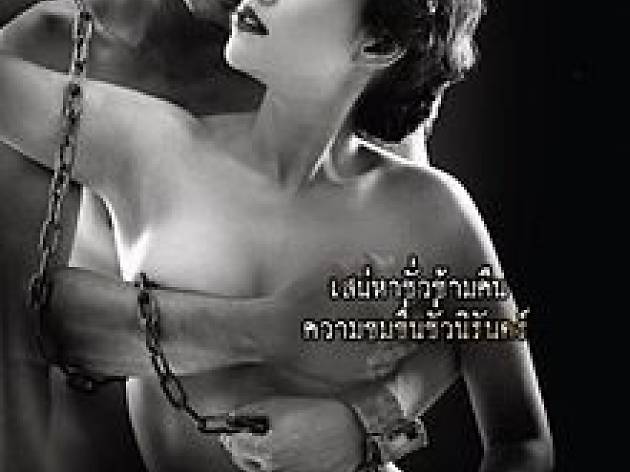 Better known as Chua Fah Din Salai in Thai, this romantic drama directed by ML Bhandevanov Devakula was not banned. However, many audiences criticized the sex scenes showing Ananda Everingham's bared flesh. The actor himself later gave an interview stating that sex is natural and that everyone does it in real life.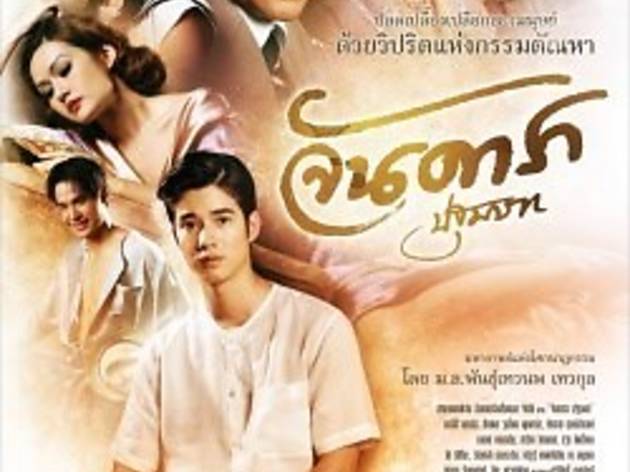 Jan Dara: The Beginning (2012)
There are various versions of Jan Dara, and all of them are controversial. The latest version, also directed by ML Bhandevanov Devakula, was widely criticized due to sex scenes depicting adultery and incest. The film was rated 18+ by the Ministry of Culture, which strictly insisted that ID cards be checked before tickets were sold.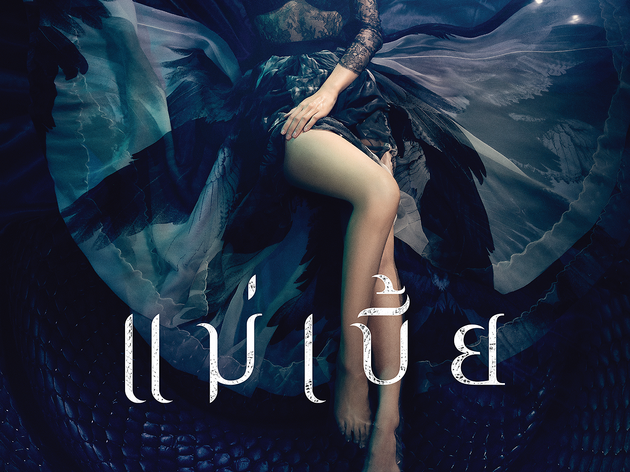 If the coconut-grating scene in the 2001 version was memorable for its sexiness, the 2015 version would outrank it with steamier scenes. Directed by ML Bhandevanov Devakula, this new interpretation of the famous novel prompted moviegoers to comment against explicit scenes involving nudity, sex and adultery.
More to explore