Q&A with Image Suthita
The music sensation and The Voice alum has released her first single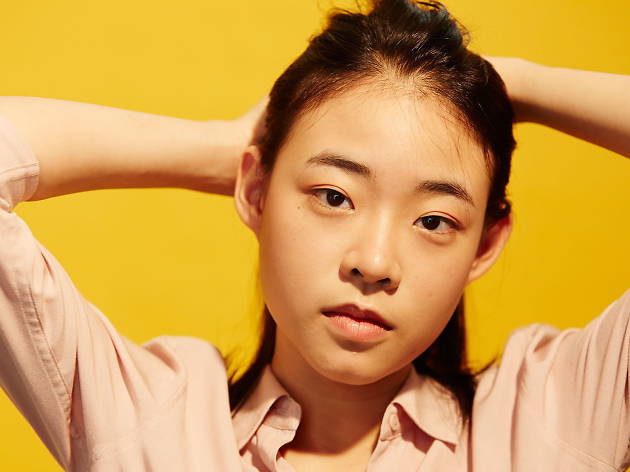 Three years ago, 16-year-old Suthita "Image" Chanachaisuwan, a singing contestant on The Voice Thailand Season 3, became a music sensation. Her compelling voice, which reappropriated classic songs like "Falling Slowly" and "Torn," touched a million hearts. Now the wunderkind has released her first single "Not a Goodbye," an English song she wrote and composed herself.
What was the inspiration behind "Not a Goodbye"?
I wrote it for my upperclassmen. We had a ceremony called Bye'nior [a goodbye seniors party] and the lowerclassmen had to give a present. Most of the time, they would do a presentation with songs and photos but my classmates wanted to do something special, so we decided to write a song and put it into a video. The song is called "Not a Goodbye" because we will see each other again. Now, with Facebook and everything, it's easy to keep in touch with everyone.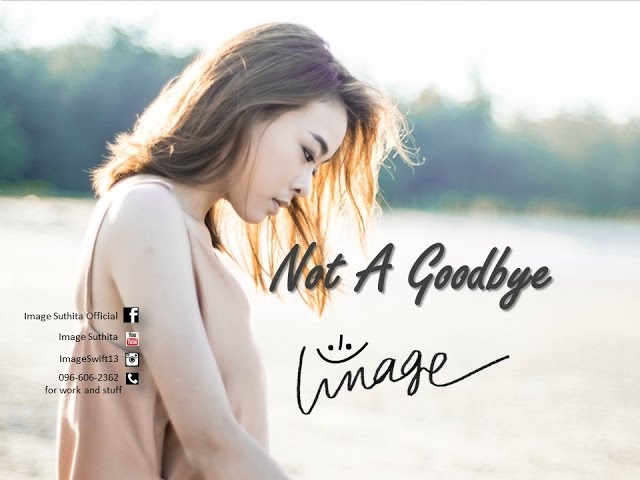 How would you describe your music?
I don't know, actually. I would say indie folk—like Damien Rice.
In the past, a singer's ultimate dream would be to release an album and have big concerts. You're from a new generation that grew up on digital music. What is your goal as an artist?
My dream is to be able to make music that honestly represents my true self and to have loyal fans that admire me because of it. I don't like having fans that like my work just because I stay with the trend. Having these types of loyal fans would be my ultimate dream, and it doesn't matter if it's a big or small following.
A lot of musicians who start out doing cover music aren't usually successful when they start doing original songs. Are you worried about this?
I've already assumed that it won't be a big hit. In the first place, it's in English, and English songs sang by Thais are not generally popular with the Thai audience. There are artists like My Life as Ali Thomas and Part Time Musician who have loyal fans that really admire whatever they do, yet there are people who don't know them at all. To estimate popularity and success, you may need to base it on the appreciation of your fans.
Do you underestimate yourself?
Yes, I have very low self-esteem.
How does this fit with a career that requires being on stage all the time?
Sometimes I feel like I have two personalities inside of me—one that goes up on stage and sings and another that asks myself 'Why are you singing? No one wants to listen to you.' It can affect the show because I am busy dealing with myself and my thoughts.
It does?
Yes, I can feel it. I notice when an artist sings perfectly but they don't feel the songs. I'm sure someone will know if I'm not feeling it too.
Has it ever come to a point where you felt like singing has become a routine job instead of a passion?
Lately, a lot. I can say that, right? Sometimes I don't want to follow the setlist anymore. People always request the same songs. Sometimes I wonder if they really like my voice or my song choice. Most of my shows are in department stores, and when I sing popular songs, passersby would stop and listen. However, when I start singing lesser-known songs, they would leave. I understand they didn't come to see me in the first place, but I still feel bad sometimes.
What you think of people who do "Facebook Live" in concerts? Do you feel bad as an artist up on stage?
I used to be that person who would record gigs. I used think that since I paid the ticket, then I can record a gig to watch over and over again after the concert. But it never happens like the way you think. Watching recorded clips doesn't give you the same feeling as when you're in the concert. I'm not sad when people do "Facebook Live" during my shows, but I think they can get into the music more if they put their phones down.
What is the biggest misconception about you?
I'm a nerd [points to her glasses]. I may not wear them anymore. If someone tells me to wear it, I won't. I don't like how I look when I wear glasses. They remind me of that time in high school when I would feel bad because of my appearance. Back then, people would make fun of me as a nerd but now, everyone says I look cute in glasses. When people leave comments on social media telling me to wear glasses again, I don't know what to feel. So you like my glasses? Maybe I should put up an eyewear brand [laughs].
On a scale of 1 to 10, how would you rate your level of success so far?
For doing what I want to do, 5. Back when I was on The Voice, I would say 10. Every time your dream gets bigger, your life goals change. During The Voice, getting through the Blind Auditions was a 10. When I achieved that, it became an 8 because I wanted to win another round. Today, being part of The Voice is a 5, releasing my first single is 5.5. Having a song that can last generations and through the test of time will probably become my next 10. I mean that song that defines an artist, the song that everyone remembers you by. For example, Pause has "Kwam Lub," "Rak Ter Mod Hua Jai" and "Dao." They are songs that everyone knows, no matter how old they are.