Plastic straws are things that we use and take for granted. We don't really care what happens to these tiny comforts after use. Are they being recycled? Do they end up in landfills or, worse, the ocean? But Koranis Tanangsnakool, a sustainable business consultant and the founder of ReReef, an e-commerce website selling environment-friendly products, does care. She's ticked off every time she sees vendors offering plastic straws even without the customers asking for them. As a result, these tiny straws generate a massive amount of waste, some of which end up suffocating the marine life in the ocean.
Determined to do something, Koranis reached out to a number of cafes, restaurants and hotels around Thailand who share the same eco-friendly vision, and invited them to reduce their plastic straw usage. Many agreed, and soon Koranis formed Green Cafe Network, a group of more than 30 Bangkok eateries that follows one rule: no plastic straw offering unless requested by the customer.
Vegan institution Broccoli Revolution, however, takes a step further—it offers straws for those who ask, but in the form of morning glory stems. Owner Naya Ehrlich-Adam saw this practice at a local restaurant in Vietnam and brought it back to Bangkok. "I try to source the morning glory from an organic supplier," she says. "We clean them with baking soda to help remove germs and parasitic eggs, then wash them with water twice."
If you'd like to be part of this "no straw" campaign, you can start by enjoying your drink at these Green Cafe Network venues, which include Thank God it's Organic, Grind Size Bangkok, The Yard Bangkok, School Coffee, June in October, Venice Milk & Coffee Cafe (Chiang Mai), Suku Suku, La'au Cafe, Coffee Tea or Meal at Fresh Station SCB Park, Bite Me I'm Delicious, GreenGastro Cafe, Hom Hostel & Cooking Club, SrangWa Organic Coffee, Bitter Better, Better Moon cafe x Refill Station, and Le Du Restaurant and Wine Bar. Hopefully, we can create a ripple of eco-friendly awareness in this big city.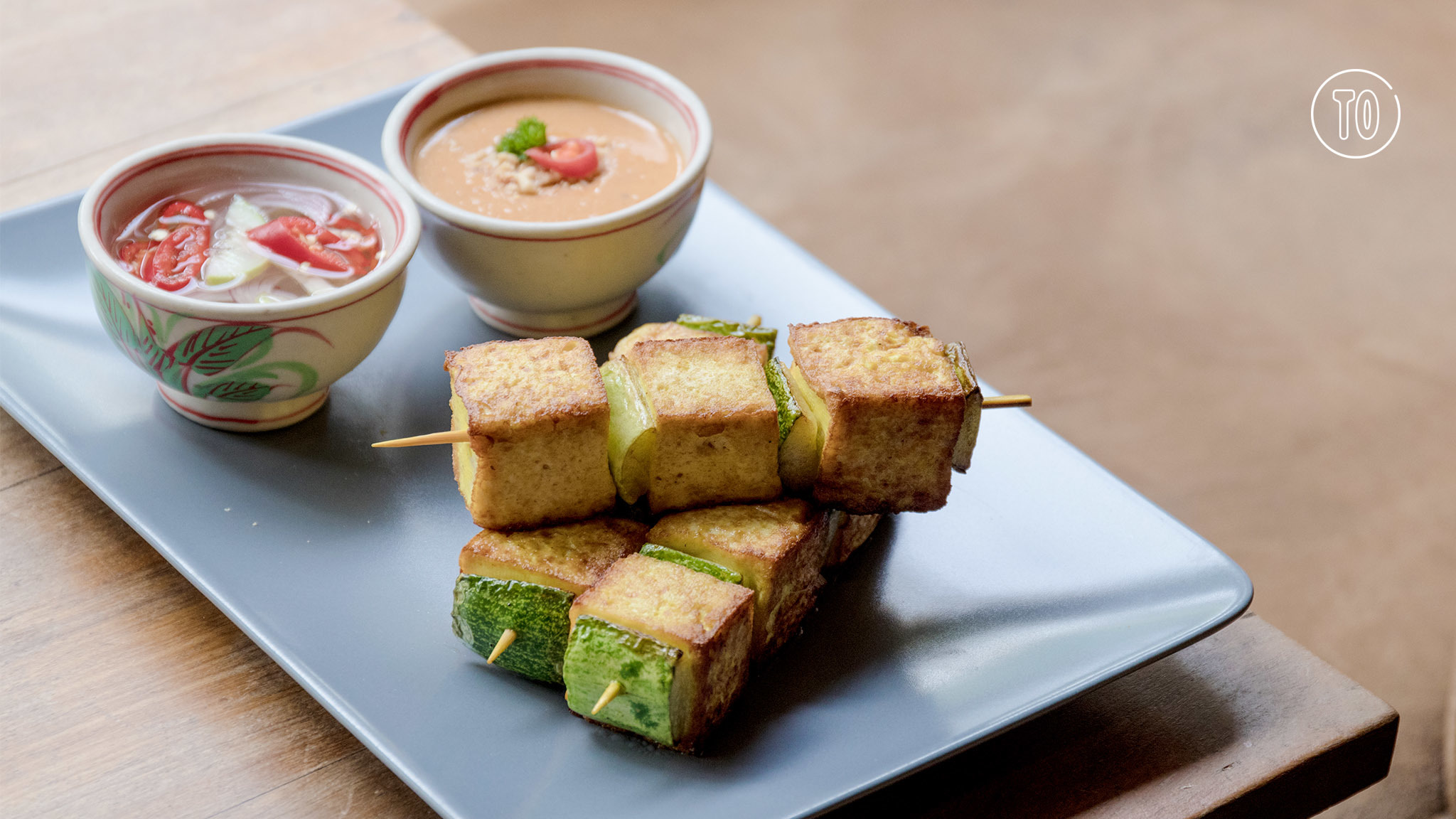 Alternatively, you can purchase your own straw made from various materials at www.rereef.co