Renowned eatery Jay Fai, named after chef-slash-owner Supinya "Jay Fai" Junsuta (aka the 73-year-old queen of Thai street food), has been around since the 1980s, and has received many prestigious accolades from the likes of Asia's 50 Best Restaurants and the Michelin Guide.
If you're planning a visit to hopefully get your hands on its famed crab omelette, then you might appreciate these tips that can help assure the best dining experience at this Michelin-starred eatery, from how to book a reservation to what to order. (You can thank us later.)
1. Try to book beforehand.
Jay Fai is known for two things: its delectable dishes and the incredibly long queue of hungry foodies waiting to be seated. The easiest way to avoid lingering for hours in front of the shophouse is to book beforehand.
The restaurant is open for advance reservations via email. Send the necessary info to jayfaibangkok@gmail.com, including the number of people in your group and your preferred time and date. You will get a reply within a week, where they'll either confirm your reservation or tell you to pick a new slot if your desired date is taken. You can also check availability on Jay Fai's Instagram to minimize complications.
Other things you should know: Everyone has to come on time—they will only let you in when every single one of your party arrives. Walk-ins are welcome if you don't mind waiting.
**Please note that Jay Fai is currently suspending the advance booking during May and June. The restaurant only accepts walk-in guests.
2. Don't attempt a selfie with Jay Fai.
She's busy so let the queen do her job!
We know you're excited and a cute selfie with her would be a great keepsake, but stepping too close to her work station for an Insta shot will only distract her and is dangerous (with all the flames and smoke from her hot wok). So it's better to leave Jay Fai to her cooking, witness her craft from afar, and use the zoom function on your camera to take a shot from a safe distance.
But should you want a photo with her so badly, you can wait until closing time or when she's away from her station.
Consider yourself warned. The restaurant has even put up a sign to ask for the cooperation of guests.
3. Do not walk around (the place is always busy).
The first thing to remember when you're called in is stay at your table at all times! It will take you long enough to get a table (in case you didn't book beforehand), so you probably don't want to lose it to someone else, right?
So remain seated, read the menu, give your order, and—for a bit longer—wait until the food is served. Don't leave the table, go somewhere else or walk around the restaurant and distract the staff from doing their job.
4. Don't bring in food or drinks from somewhere else.
We get it—waiting in line may tempt you to find something to nibble on. Do as you wish, but don't get carried away and bring in food or drinks from somewhere else to the table at Jay Fai. You'll be asked to take them out right away. Imagine how awkward that would be.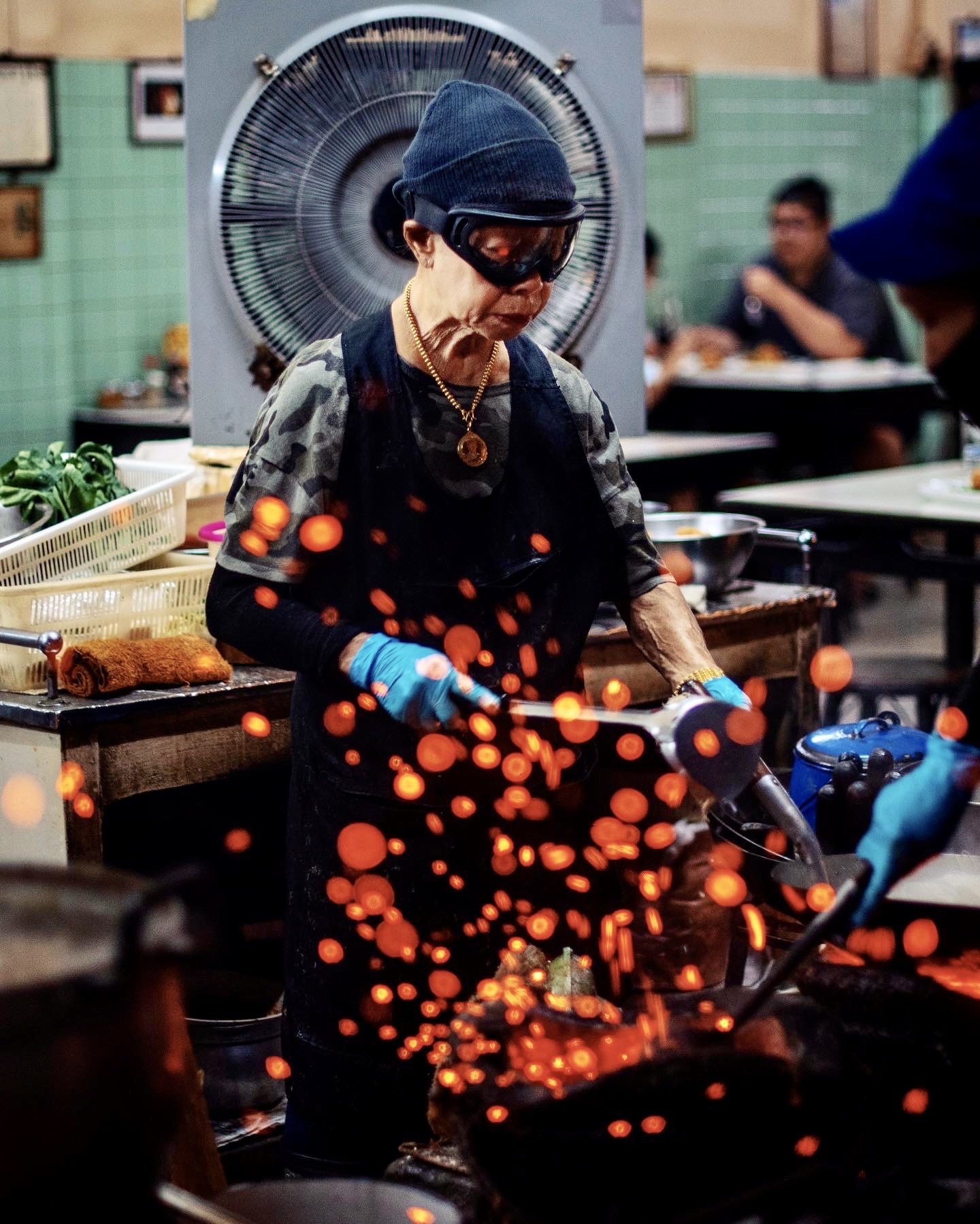 5. Be patient.
Keep in mind that the 73-year-old iron lady is the only chef at this restaurant. She alone takes charge of preparing and cooking every dish, from stir-frying to seasoning, which is why it will take time to get your food—at least an hour after they sit you at the table. So have a snack before coming to the restaurant so you don't end up all hangry.
6. That crab omelette is meant for sharing.
This is a painful sight to witness: a group of first-timers each digging into their crab omelette like it's some kind of steak. Please, no.
Ok, do what you want, but do bear in mind that this B1,000 dish is best enjoyed when shared with other people. The reason is simple: so you can spare some space in your tummy for other dishes. And this leads to our next tip.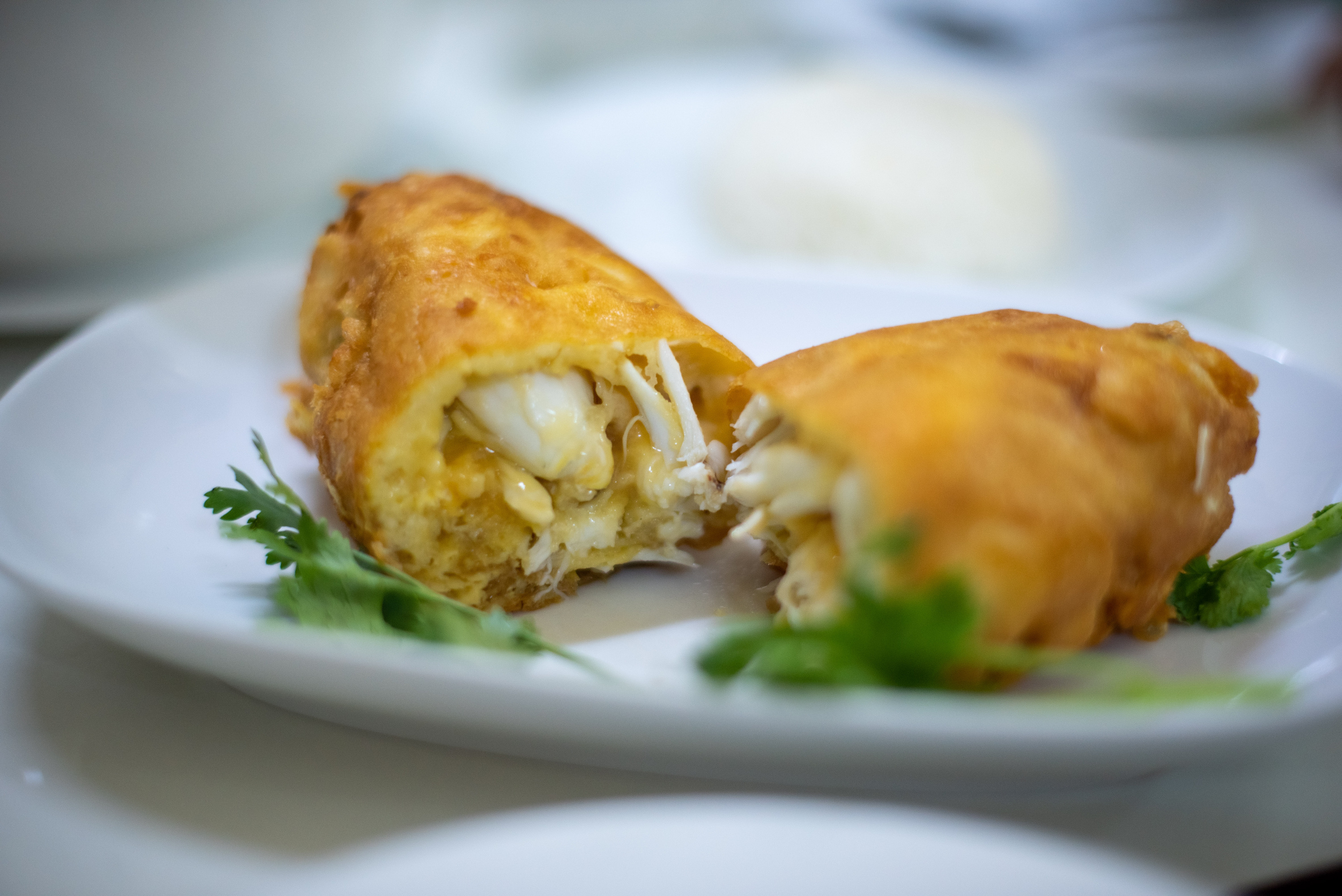 7. Order a variety of dishes
A meal at Jay Fai is best enjoyed when there are all types of dishes to balance out the flavors (like how Thais traditionally eat their food).
Get a crab omelette, for sure, and pair it with the tom yum soup and the stir-fried crab yellow curry. The drunken noodles (aka the spicy stir-fried noodles) and the dry rice congee are also worth trying.
8. It's better to order everything at once.
Jay Fai cooks on a first-come-first-serve basis, which means she will make every dish in your order and serve them all at once before moving on to the next table. So if you suddenly want another crab omelette, for instance, she won't make it for you until she finishes cooking for other tables.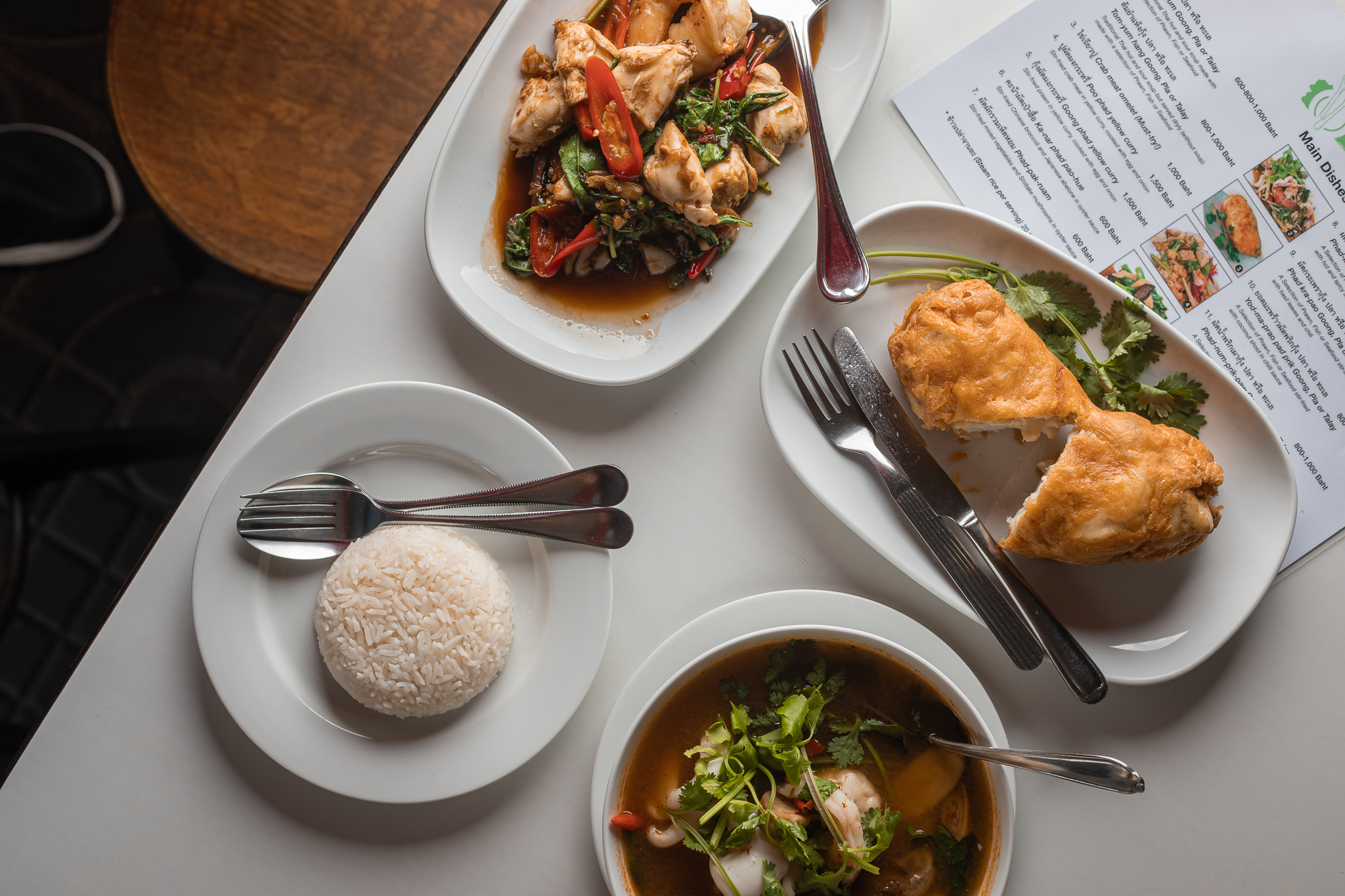 9. Don't expect to wrap up your meal with dessert.
Because they don't serve any. After paying the bill, say goodbye to her if you want—with a smile on your face and a stomach full of happiness—and then take a walk around the area. You'll find that other establishments can satisfy your sweet cravings—Thipsamai has refreshing coconut smoothies while SAISAI has Thai-inspired shaved ice.
If you have some space left for a pint, Tai Soon Bar opposite Jay Fai's shophouse is a cool spot for craft beer.
10. And lastly, don't be offended or intimidated by Jay Fai's crew.
You come for the food, not necessarily for the friendly service. Rest assured that the staff is devoted to providing you the best service possible, despite the lack of smiles on their faces or their non-existent conversation. Don't be offended if they don't look too delighted to welcome you; their priority is to get you your food as soon as possible.
In case you wonder if they've ever smiled, have a look at the adorable picture of them below. And we hope you have a great time at Jay Fai!