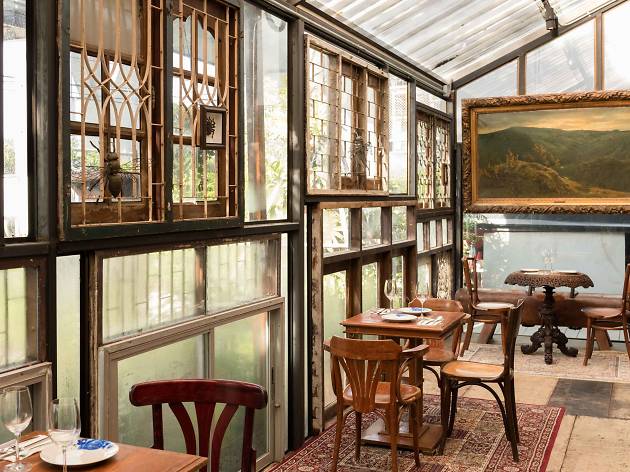 1/6
Sereechai Puttes/Time Out Bangkok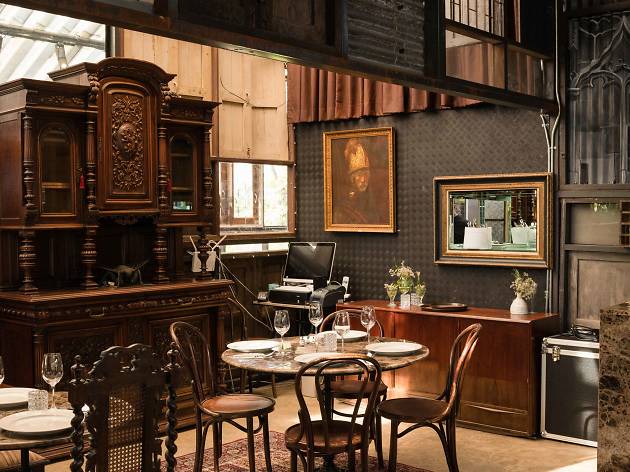 2/6
Sereechai Puttes/Time Out Bangkok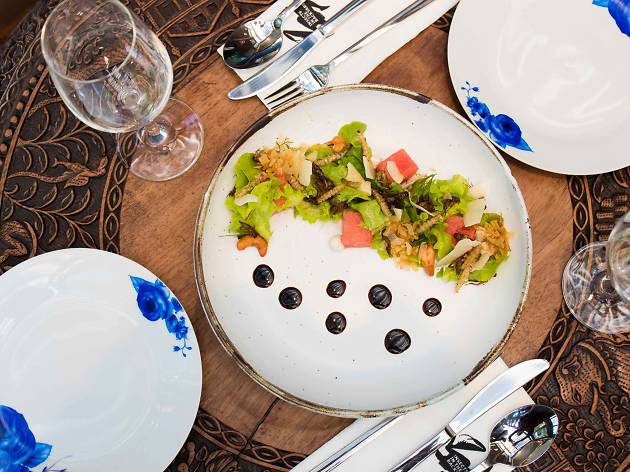 3/6
Sereechai Puttes/Time Out Bangkok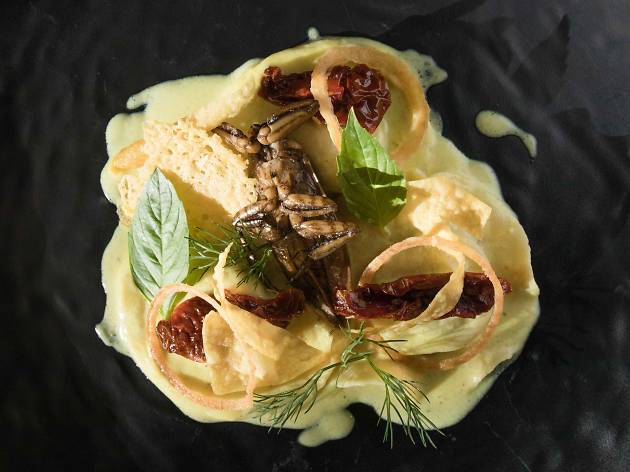 4/6
Sereechai Puttes/Time Out Bangkok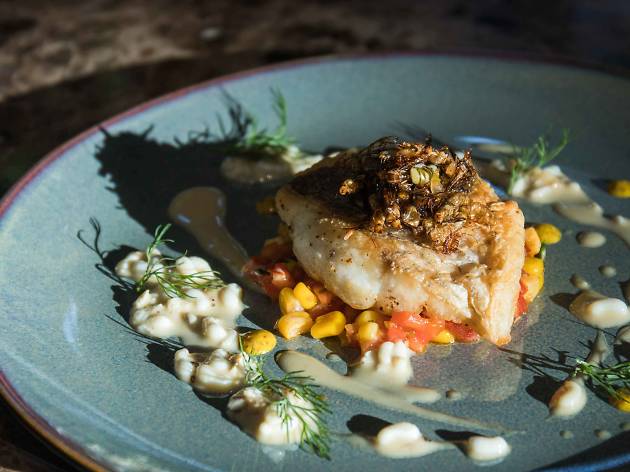 5/6
Sereechai Puttes/Time Out Bangkok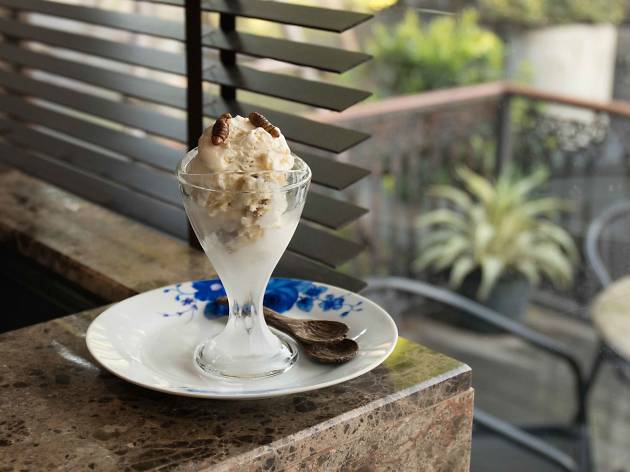 6/6
Sereechai Puttes/Time Out Bangkok
A fine-dining establishment—Thailand's first-ever—that inject insects into its culinary creations
Eating bugs certainly is not new to Thai culture—it's a mainstay in local restaurants and street markets. But recently, the fine-dining world has delved into the trend—propelled by the now-defunct two Michelin-starred Noma and Nordic Food Lab in Copenhagen—to promote sustainable protein sources as one of the answers to global overpopulation and malnutrition. In Bangkok (Thonburi in particular), Somchai Songwattana, founder of creative space Chang Chui, draws upon the idea with Insects in the Backyard, Thailand's first fine-dining eatery shining a spotlight on edible critters.
Welcoming you to this insect wonderland is a gigantic grasshopper dummy perched over the restaurant's facade. Step in and find yourself in a space decorated with rustic details, plastic insects and exotic plants. Thitiwat Tantragarn, the former chef at Dusit Thani's D'Sens restaurant (now closed) and Sirocco, oversees the kitchen and introduces Western-style dishes featuring insects as support to the main proteins.
The Thai-inspired watermelon salad (B175), for example, features bonito flakes as well as crickets and bamboo caterpillars which add creaminess to the veg-heavy dish, tossed with sour cream. The meat of female water beetles—which has a similar texture to crabs, but with a slightly more pungent note—is mixed with ricotta and becomes the filling for a ravioli dish served with saffron sauce (B255), while flying ants and ant roe inject zest to a grilled sea bass dish that's topped with a mild buerre blanc sauce and refreshing corn salsa (B265).
Desserts benefit from the creaminess afforded by silkworm fat, as seen in their vanilla ice cream and tiramisu (B195). For squeamish diners who are still averse to eating bugs, the restaurant also offers a selection of insect-free dishes.
Venue name:
Insects in the Backyard
Address:
462
462 Sirindhorn Road
Bang Phlat
Bangkok
10700