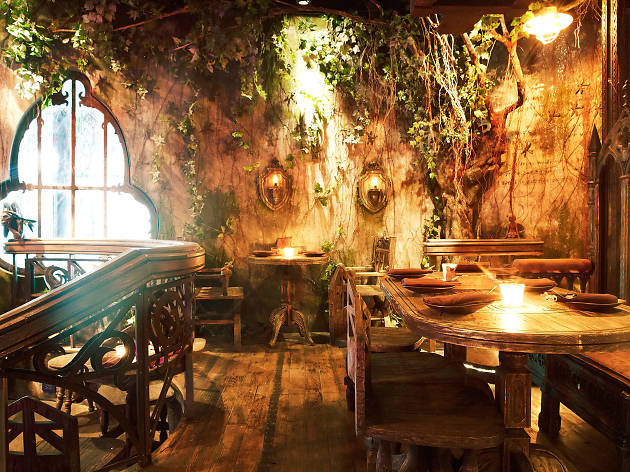 1/2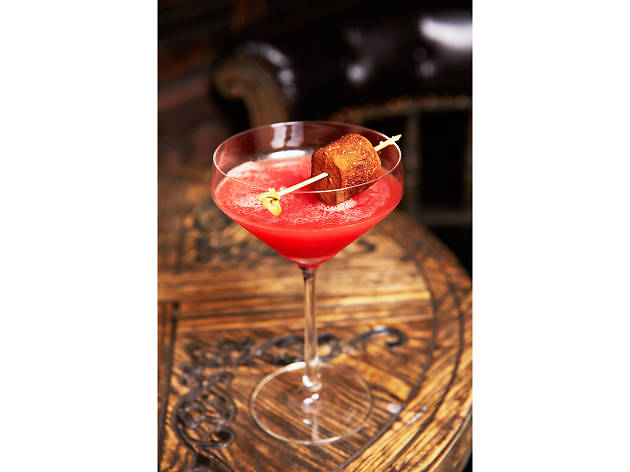 2/2
You might be surprised to find out what's hidden inside Fat Gut'z Saloon Eastville. A dragonfly-shaped key opens the door to a small walkway leading to what appears to be an abandoned forest chapel and that familiar Iron Fairies magic.
The latest incarnation of the iconic Bangkok bar plays with ta familiar sense of fantasy and discovery, from an oak wood seating area to the gnarly tree roots lining the wall and steel mine architectural elements.
This second branch might be smaller than the first but it's equally full of secrets, especially as they plan to launch as a member-only club in the near future. For now, it's a heavily jazz-inspired venue with live performances followed by a DJ set every night.
The food and beverages at Iron Fairies Dragonfly stay true to the Thong Lor original. You can find old classics such as Binzy's Beef Burger (named one of the best burgers in town couple of years ago) as well as the Serious Ribs, pork ribs marinated in a BBQ sauce served with onion rings, cheesy spinach and coleslaw. Newer, notable dishes include Squid N Chips, Deep-Fried Calamari, and the Original Hot Buffalo Wings with yummy blue cheese sauce.
With almost 20 signature cocktails (as well as a separate classic menu), Iron Fairies Dragonfly isn't short on variety. The Thong Lor branch's most popular cocktail, Smoke in a Bottle, uses vodka as its base and oregano smoked in a bottle to release the aromatic scent when you open the cork.
Other drinks that shouldn't be missed are the Watermelon Daiquiri with Fairy Dust Burnt Marshmallow that adds a tropical, palate-cleansing freshness while the Jasmin White Fairy's scent of Thai flowers can help bring any night to a sweet-smelling conclusion.
Venue name:
Iron Fairies Dragonfly
Contact:
Address:
CentralFestival Eastville
Pradit Manutham Road
bangkok


Opening hours:
18:00-02:00