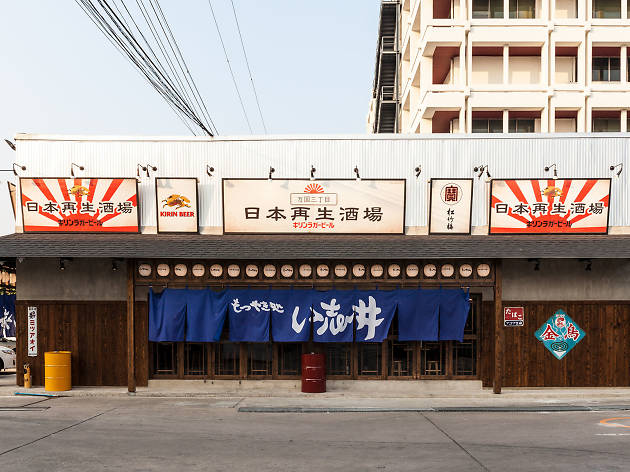 1/7
Sereechai Puttes/Time Out Bangkok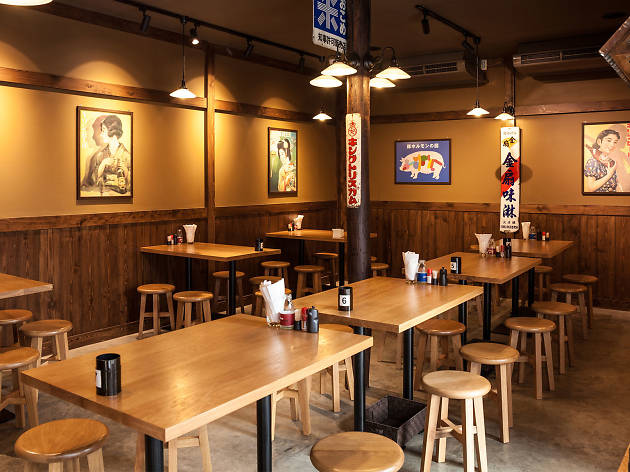 2/7
Sereechai Puttes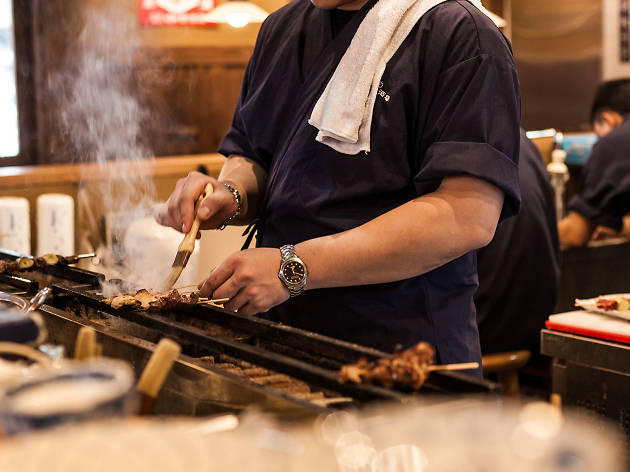 3/7
Sereechai Puttes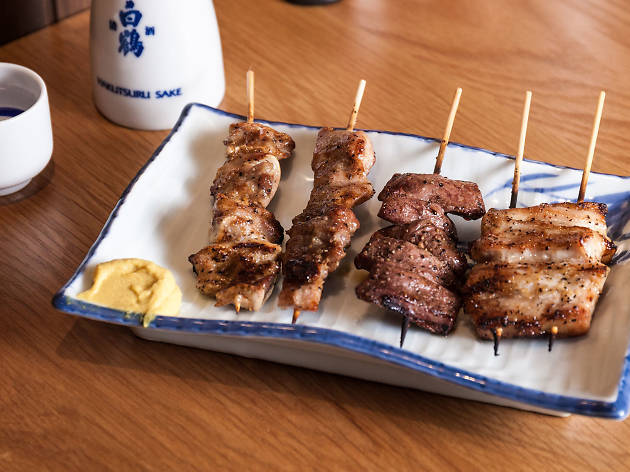 4/7
Sereechai Puttes/Time Out Bangkok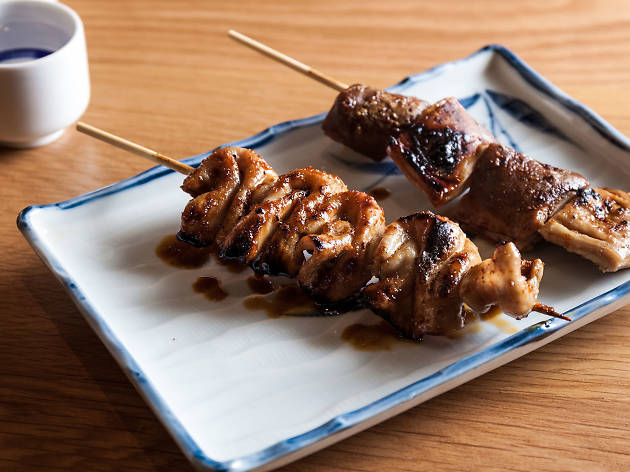 5/7
Sereechai Puttes/Time Out Bangkok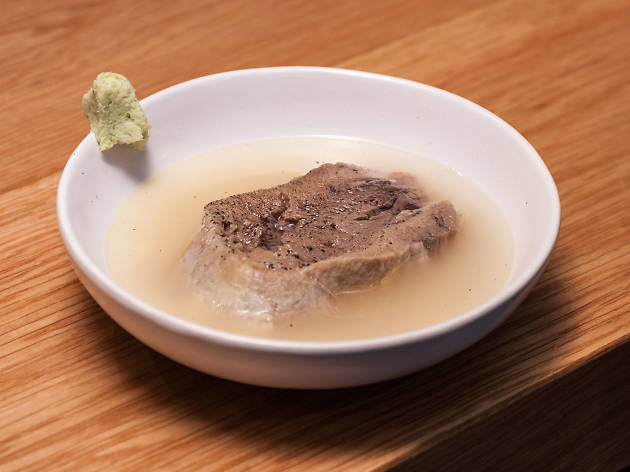 6/7
Sereechai Puttes/Time Out Bangkok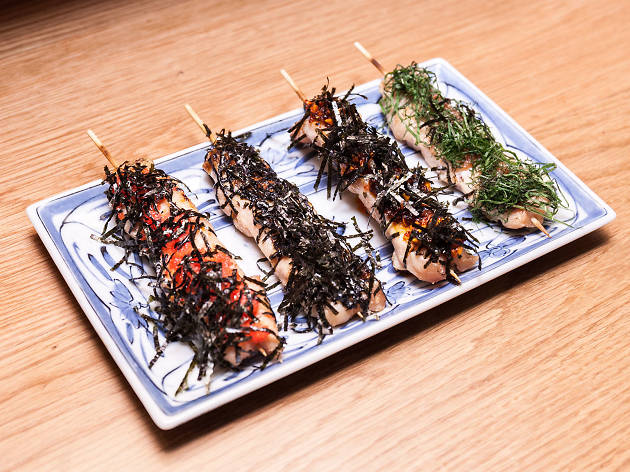 7/7
Sereechai Puttes/Time Out Bangkok
Time Out says
Feast on pig's rectum, pharynx and bronchus at a new motsuyaki eatery on Sukhumvit
Bangkokians go to izakaya restaurants to savor yakitori and gulp down sake. In Japan, however, an izakaya may offer more than just skewered chicken and rice-based alcoholic drinks. Some izakayas are dedicated to motsuyaki or grilled pig offal. While most parts of the world are squeamish about these unpleasant cuts, offal is considered a delicacy in the island country, where motsuyaki specialists like Nihon Saisei Sakaba thrive—it has 22 outlets across Japan. The busiest branch, hidden in the back streets of Shinjuku, is a standing-only den that packs in hordes of offal lovers munching on grilled entrails and roasted giblets.
Brought to us by the same folks who introduced Bangkok to the Japanese bath culture at Yunomori Onsen, Bangkok's first Nihon Saisei Sakaba is now open and ready to offer the same offal experience as in Japan.
Nestled along Sukhumvit Soi 26—a popular neighborhood among Japanese expats—Nihon Saisei Sakaba welcomes guests with an eye-popping wooden façade adorned with dark blue noren (fabric divider) and white paper lanterns. The restaurant itself features intimate table seating and a bar area that allows the devoted to listen to meat cuts sizzling on the smoky grill.
Instead of listing down izakaya staples such as yakitori, okonomiyaki or gyoza, the menu reads somewhat like a medical textbook on the anatomy of a pig. Selections include more palatable items like short rib (B89), liver (B39) and heart (B35) to more exotic ingredients like upper stomach (B49), diaphragm (B59), pharynx (B79) and bronchus (B79). Fret not, the cooks are well-trained and were sent to work in Nihon Saiseisakaba's Japanese outlets for months to ensure that these organs are perfectly prepared and lack any unpleasant smell. We tried the pharynx— it was well-seasoned and came out tender with a slight crunchiness on the sides (tastes just like chicken knuckles)—and the liver, which was grilled to perfection. Our favorite, to our surprise, was the rectum (B35). Marinated in teriyaki sauce to mask any unfamiliar tastes, it was surprisingly tender and juicy.
Apart from grilled offerings, the eatery also has braised pork tongue in umami broth (B159) and boiled intestines—so delicious that it will surely convert the offal-averse. The menu also has offal-free dishes like grilled chicken breast topped with fish roe (B49), wasabi (B39) or salted plum (B39).
Details
Users say