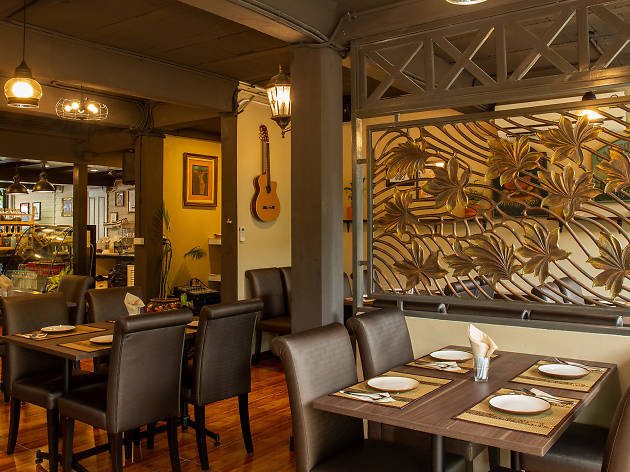 1/9
Sereechai Puttes/Time Out Bangkok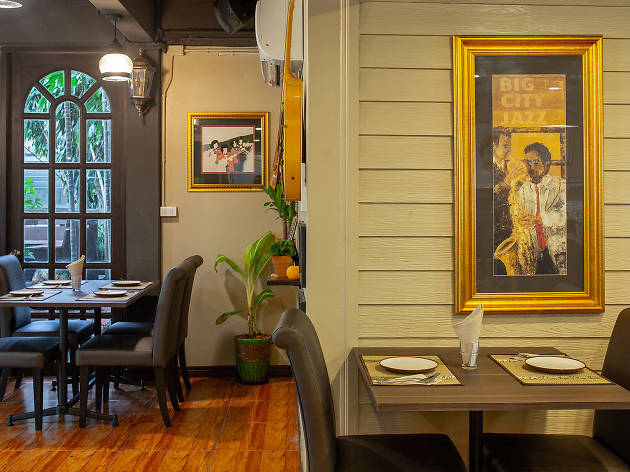 2/9
Sereechai Puttes/Time Out Bangkok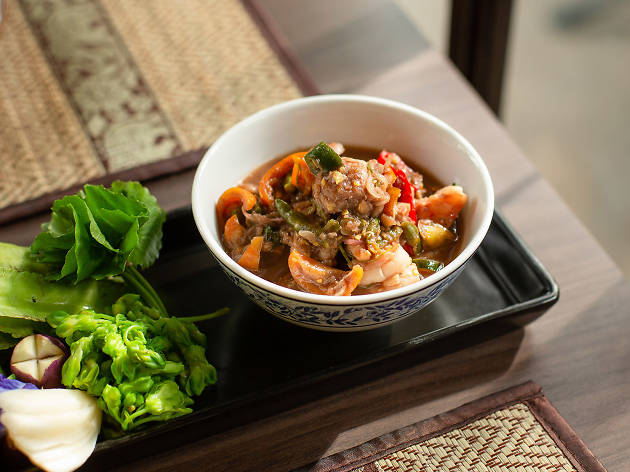 3/9
Sereechai Puttes/Time Out Bangkok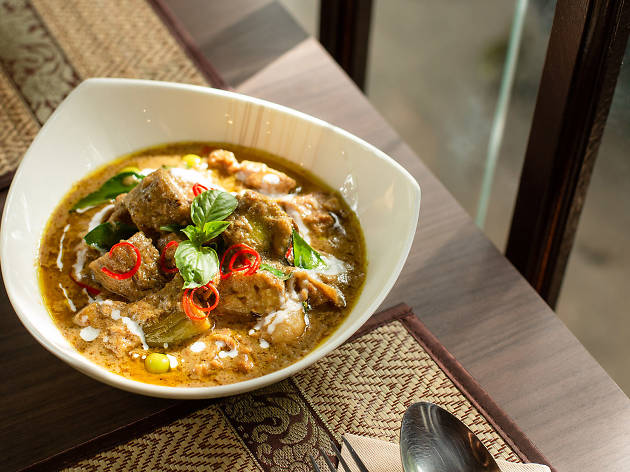 4/9
Sereechai Puttes/Time Out Bangkok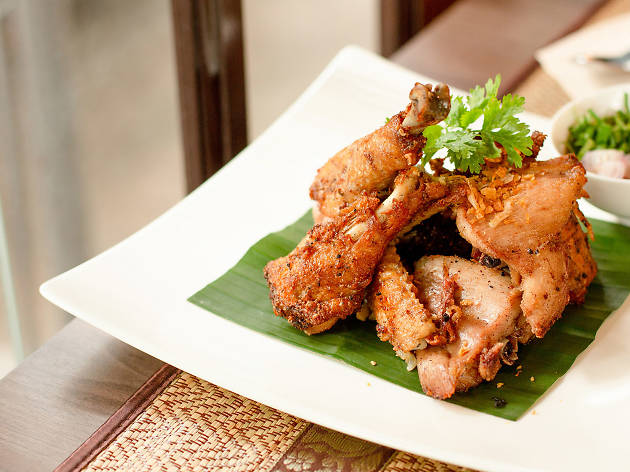 5/9
Sereechai Puttes/Time Out Bangkok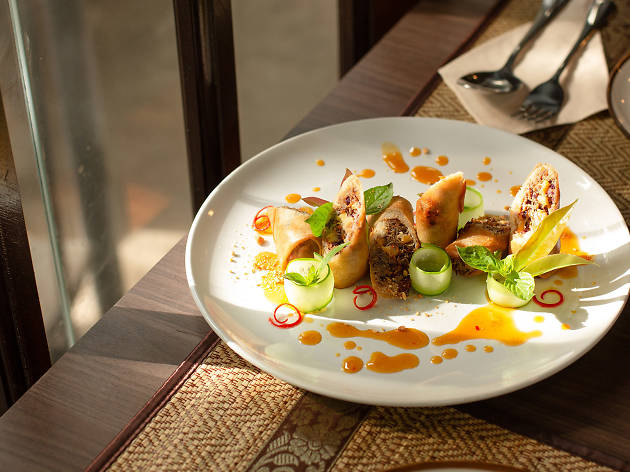 6/9
Sereechai Puttes/Time Out Bangkok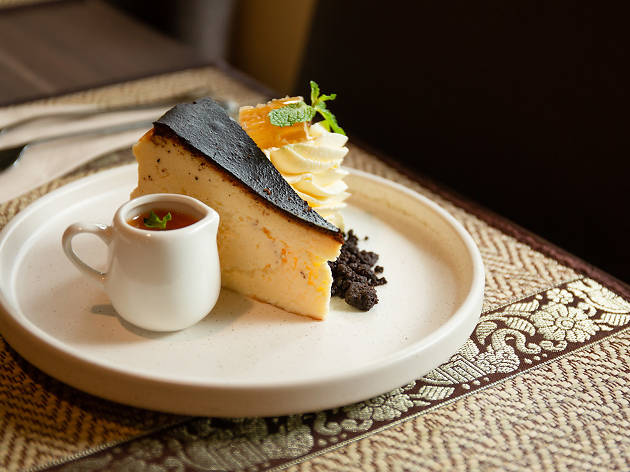 7/9
Sereechai Puttes/Time Out Bangkok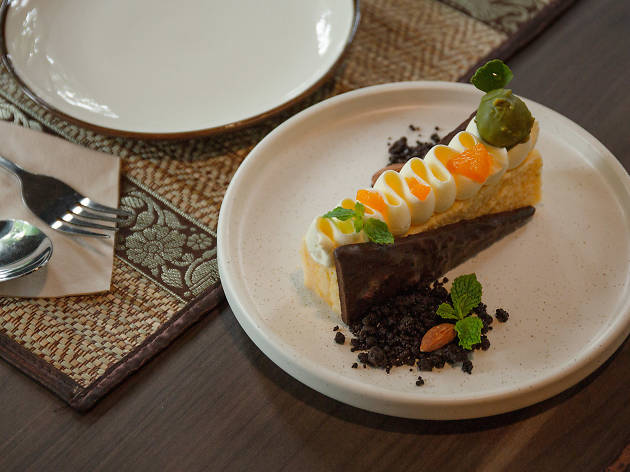 8/9
Sereechai Puttes/Time Out Bangkok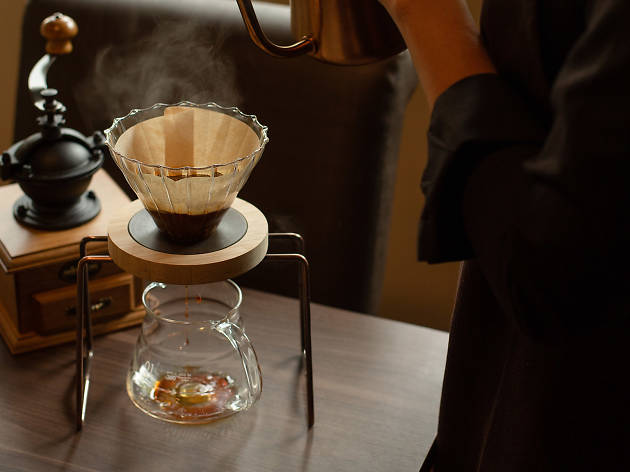 9/9
Sereechai Puttes/Time Out Bangkok
Time Out says
If you're a fan of Top Chef Thailand, then you'll be familiar with Chef Jukkrapoom "Poom" Boonyakom, one of the season two finalist who wowed the judges with his take on ancient Thai cuisine, inspired by recipes from his grandmother's family. Now, the starlet has teamed up with Sakulchai "Eid" Samsen, the eldest son of Thai cuisine expert and Master Chef Thailand judge ML Kwantip Devakula, to open a Thai restaurant that delves into the ancient recipes of the two families. The result is simplelooking yet delicious dishes that are guaranteed to impress everyone in the family, especially your grandma who is nostalgic for the tastes of her time.
Before becoming a professional chef, Chef Poom was one of the proponents of a return to organic farming in Thailand. He once flew to Okinawa to work with Teruo Higa, the father of the effective microorganisms movement, to get first-hand experience in the practice. Back in Thailand, he found fame by being a consultant in the agricultural field, and was a member of agricultural organization, Thailand Young Farmers. Eventually, he was approached by Panarat Boonag, a former beauty queen and an iconic figure in high-society circles, to put up a farm-to-table eatery in Hua Hin as a chef of European cuisine.
However, Chef Poom felt more at ease with Thai fare. "For a Thai chef like me, cooking Western cuisine would be similar to a farang chef cooking Thai food overseas. Even though the appearance says Thai, the flavors are not," Chef Poom reflects. "At first, I wanted to get into molecular Thai like many other young chefs, but I realized the technique would lessen the authenticity of Thai flavors, which would have to go through all these labor-intensive methods."
At Paka, which is the Sanskrit term for "cooking," the chef tries his best to replicate the flavors of his grandmother's cooking. The restaurant champions fresh and organic greens and vegetables taken from the farmers within Thailand Young Farmers, as well as sustainable proteins like free-range chickens.
Chef Poom serves somtum (B220) alongside petch-ra-tri, the purple-colored rice grown in the northeast of Thailand that's cooked with coconut milk and salty pork floss. At Paka, the somtum is cooked in the traditional central Thailand way by eliminating string beans and using raw banana instead.
His green curry (B250) comes with short ribs and smoked eggplant, which gives the spicy sauce more texture and a smoky flavor. According to chef Poom, this is actually how people back in the day enjoyed green curry, and that the smoked eggplant has become a forgotten ingredient.
Other items worth mentioning include yhum nam prik kapi (B270), a combination of Thai relish and yum salad that features shrimp paste relish with fresh prawns; and fried free-range chicken (B350) with a hint of makwaen, a northern herb with a peppery note.
Desserts get a Western touch but shine with local flavor. Try the kaffir lime cake (B189) with kaffir lime cream and dark chocolate, or the cheesecake with spring bitter jam (B159) served with honeycomb.
The restaurant also doubles as a cafe, serving coffee brewed from beans grown by the Pga K'nyau people in Lampoon and whose brand, Paka, coincides with the name of the restaurant
Details
Address:
1194
Nakhonchaisri Road
Dusit
Bangkok


Contact:
Opening hours:
Open Wed-Mon 11:00-14:30, 17:00-22:00
Users say