Pokemon GO promotion in Bangkok
Catch Pokemons and get the promotional offers at these restaurants and cafés in Bangkok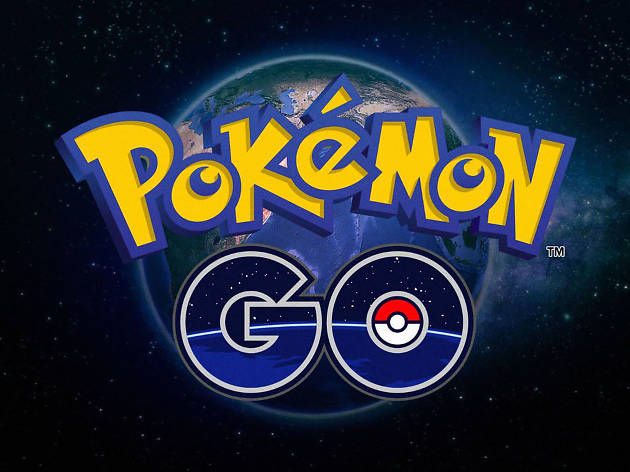 Because of the massive hunting of Pokemons around Bangkok, some of those poor simulate creatures take shelter in hotels, restaurants, and cafés throughout the city. However, we humans show them no mercy and instead, come up with ways to lure Bangkok's Pokemasters. Time Out Bangkok rounds up some of the Pokestops in town that offer discounts and promotions for trying to catch 'em all.
(1) JW Marriott Hotel Bangkok
One of the poshest Pokestops in Bangkok. Catch up to three Pokemons hidden in the hotel, take a screenshot, post the picture in the hotel's Pokemon promotion Facebook post, tag three other Pokemasters, and you'll be entitled to get 10% off on delicious pastries at the hotel's Bangkok Baking Bakery, a Japanese set lunch at Tsunami restaurant, and a Nami burger at Nami Teppanyaki Steakhouse.
JW Marriott, 4 Sukhumvit Road, Soi 2, 0 2656 7700
(2) SO Sofitel Bangkok
Good news to Pokemasters with the sweet tooth. Catch a Pokemon in the hotel, picture it, and post a comment on the hotel's Pokemon GO promotion post on its Facebook page to get 50% off on chocolate treats at ChocoLab during Cocoa Rush Hour (Mon-Fri 16:00-17:30, Sat-Sun: 15:00-17:30).
Until 31 August. SO Sofitel Bangkok, 2 North Sathorn Road, 0 2624 0000
(3) Lim-Lao-Ngow Bistro
No need to walk for five kilometers to hatch a Pokemon egg. Lim-Lao-Ngow offers a free "onsen egg" for all Pokemasters! What you need to do is trying (hard) to screen-capture Pokemon with your food, share the picture on your Facebook with a #LIMLAONGOW hashtag. The Pokemaster whose picture has the most "likes" will get "Pokemon Go Plus", a gadget that will take your catching to another level.
Until 31 August. 5th Floor, Siam Square One, 0 2115 1435
(4) Wanderlust Rooftop Bar
Catch those creatures lurking on the rooftop bar and show the picture to the staff to get a pint of Singha beer half price. Also, get 30% off on Belgian Fries, Black Pepper Chicken, and Buffalo wings when posting that screenshot on your Facebook account when checking into Wanderlust Rooftop. As easy as it sounds.
Wanderlust Rooftop Bar, Thong Lor 13, 08 8696 9445
(5) HYDE Cafe
Get a free bubbling soda drink when catching a Pokemon and share the screenshot picture on your Facebook with a #HYDECafe hashtag. The promotion applies only if your meal costs more than B350.
7th Floor, Siam Square One, 09 2914 4426
(6) Coffee Color
A Pokestop to boost up your energy before sending your creature to fight in the nearby gym. Color Coffee offers a 10% discount on any hot drinks for trainers in "Team Valor" (red team), any iced drinks for those in "Team Mystic" (blue team), and any blended drinks for those in "Team Instinct" (yellow team).
Coffee Color, Ratchapralop, 08 5072 5526
(7) Ace of Cup
Instinct Team trainers get 10% off on snacks and drinks. Soooooo sorry for Team Valor and Team Mystic.
Ace of Cup, The Witch Cafe, Nak Niwat Road, Lat Phrao,
0 2932 5128