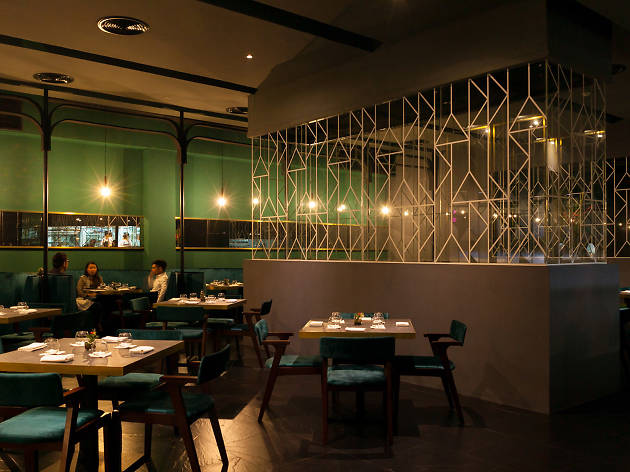 1/6
Sereechai Puttes/Time Out Bangkok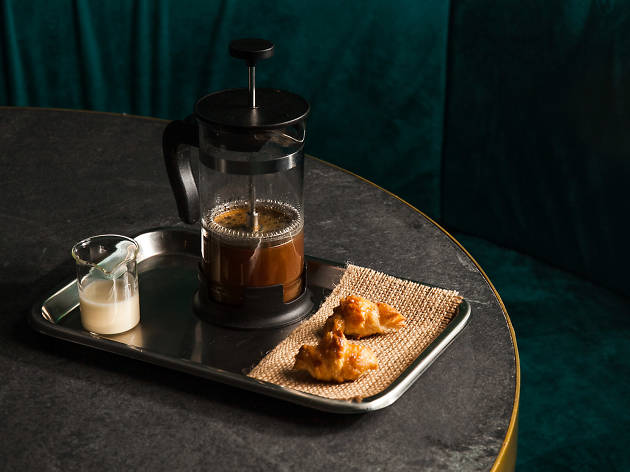 2/6
Sereechai Puttes/Time Out Bangkok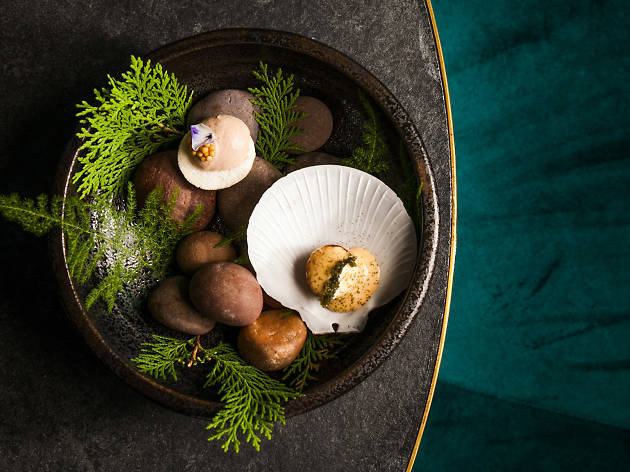 3/6
Sereechai Puttes/Time Out Bangkok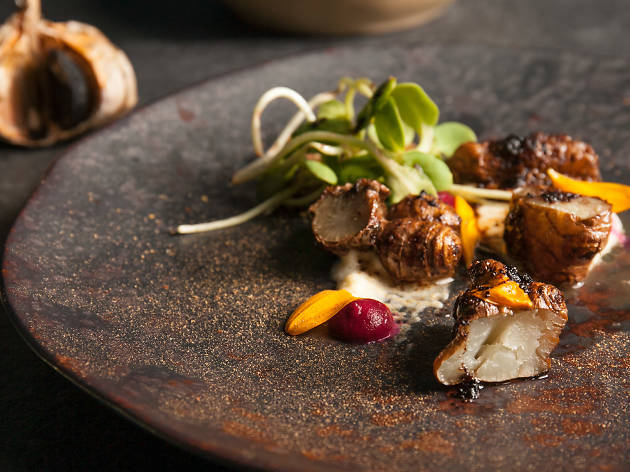 4/6
Sereechai Puttes/Time Out Bangkok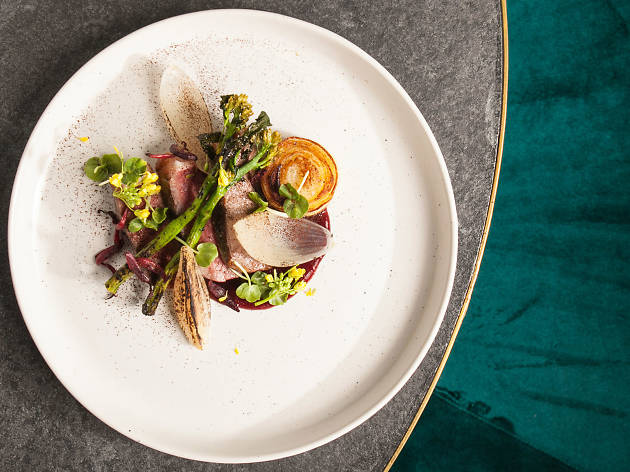 5/6
Sereechai Puttes/Time Out Bangkok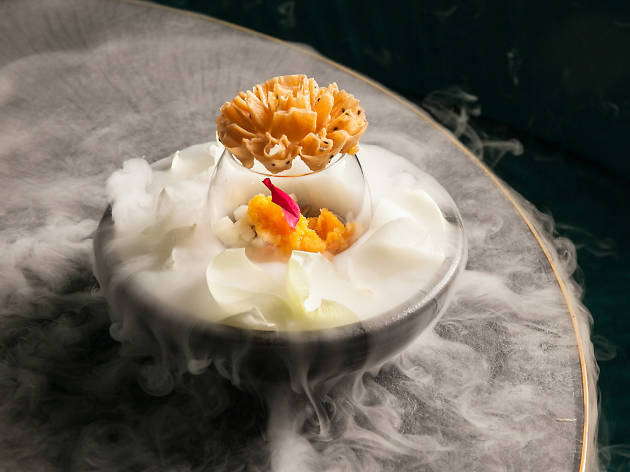 6/6
Sereechai Puttes/Time Out Bangkok
An eatery in Thonglor featuring a neo-bistro concept
Locally and sustainably sourced ingredients are enjoying a heyday with a long list of new Bangkok establishments (like 80/20, Gaa and Canvas) utilizing modern cooking techniques to elevate humble Thai produce. Three friends, all with culinary backgrounds— Holly Chiu, Tan Cong Wen and Calvin Fong— has jumped into the bandwagon with an ingredients-focused eatery called Prelude.
Perched on the floor on top of Sway in Thonglor's Arena 10, Prelude welcomes with sophisticated interiors that blend dark stone and dark green suede, courtesy of Mooof design studio.
Chef Tan Cong Wen, who honed his culinary expertise at the Culinary Institute of America in Singapore and in a restaurant in Barcelona, employs the neo-bistro style of cooking— currently all the rage in Paris—to bring a more exciting twist to locally sourced produce. (The culinary movement deconstructs the usually uptight and formulaic techniques associated with French cuisine, bringing it to a more downto- earth, soul-warming bistro setting while retaining the refinement of French cooking.) You're given a choice between a two or three course (B750/B850) or a six-course tasting menu (B1,200). Each meal starts off with an amuse-bouche reminiscent of a French breakfast, with onion soup served in a French press alongside delicious croissants glazed with nam pla wan (sweet fish paste). Every part of the sunflower is used in a single dish—from the deep-fried sunchoke to the petals, heavenly paired with haloumi cheese purée and intense black garlic vinaigrette. French bistro staples like beef and potato are reinterpreted as Thai-French rib-eye served with potato rounds, Chinese kale and rosella sauce.
Desserts also take an unconventional approach. Cherry tomato from Yu Chan farm in Chiang Mai is combined with figs, granola and pandan custard in a delightful treat. After dinner, follow the corridor from the entrance to access Pink Flamingo, a cocktail bar also run by the trio. Unlike Prelude's casual setting, Pink Flamingo, is a chic space dominated by cute tropical elements like a flamingo-shaped neon light and flamingo swimming tubes. Calvin Fong, who was also a bartender at Ding Dong bar in Singapore, has created tropical-style concoctions like Flamingo Sling (gin, Fernet Blanca and grenadine, B350), and the vodka-based Purple Rain (B350) with a hint of lemongrass. Delicious bar chow like larb sandwiches are up for grabs.
Venue name:
Prelude
Contact:
Address:
2nd floor of Sway
Arena 10
Soi Thonglor 10
Sukhumvit 55
Bangkok


Opening hours:
Open Tue-Sun 18:00-24:00