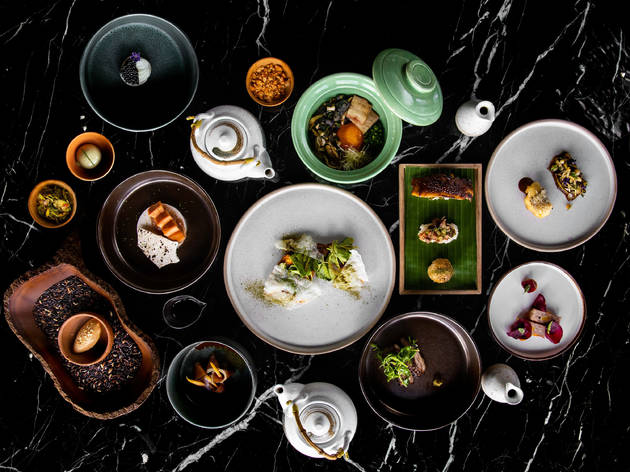 1/14
TAAN
Wasan Ruduu Samrup
2/14
Sereechai Puttes
3/14
Sereechai Puttes
4/14
Sereechai Puttes
5/14
Sereechai Puttes
6/14
Sereechai Puttes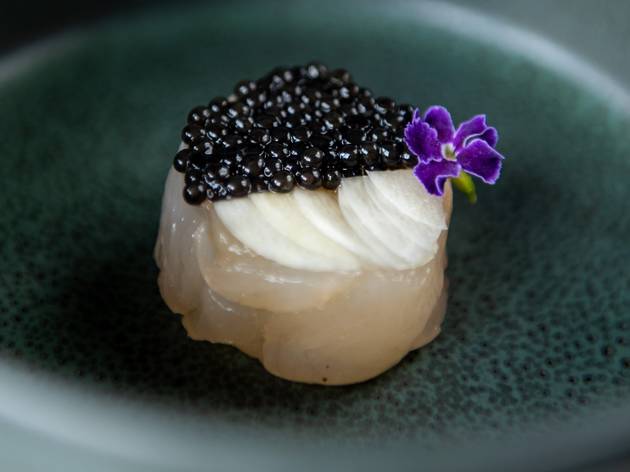 7/14
TAAN
Lobster Marinated in Freshwater Fish Sauce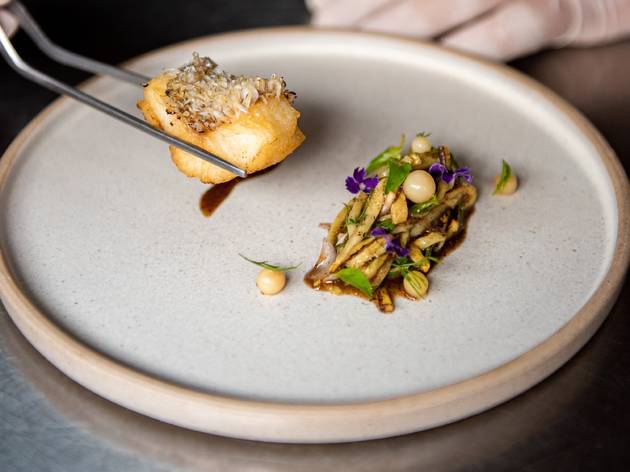 8/14
TAAN
Crispy Gobi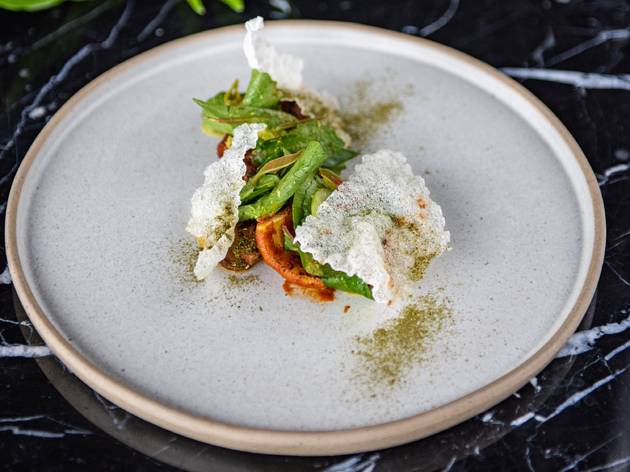 9/14
TAAN
Seafood Golae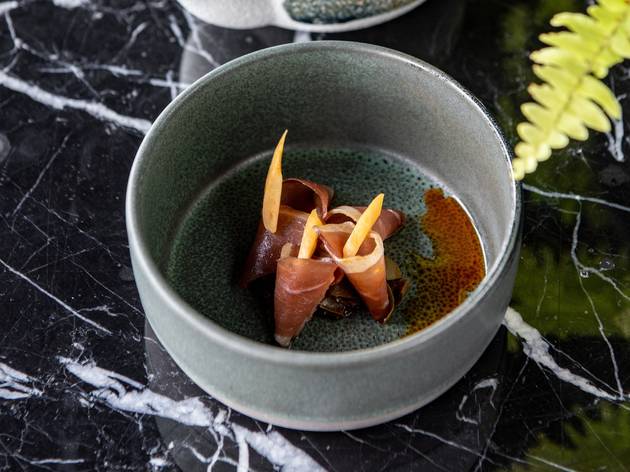 10/14
TAAN
Garcinia Broth & Smoked Duck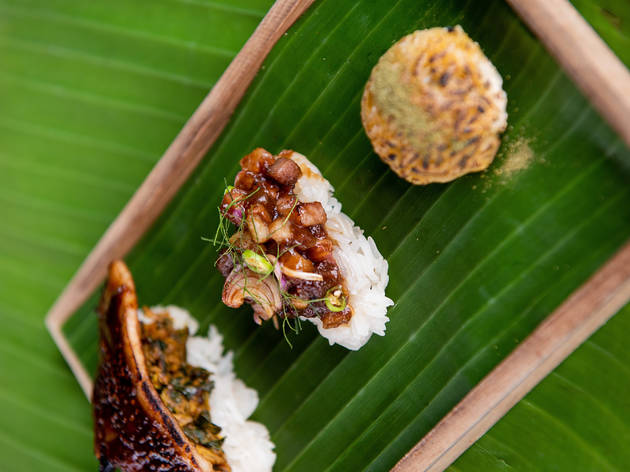 11/14
TAAN
Tamarind Pork, Frog Legs, & Sticky Rice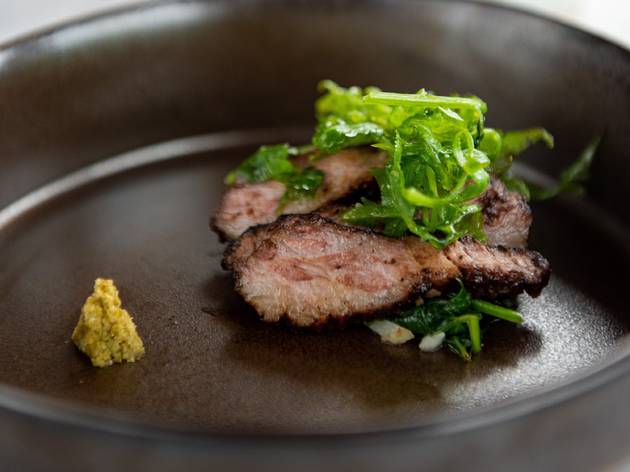 12/14
TAAN
Stir-Fried Thai Wagyu & Paco Fern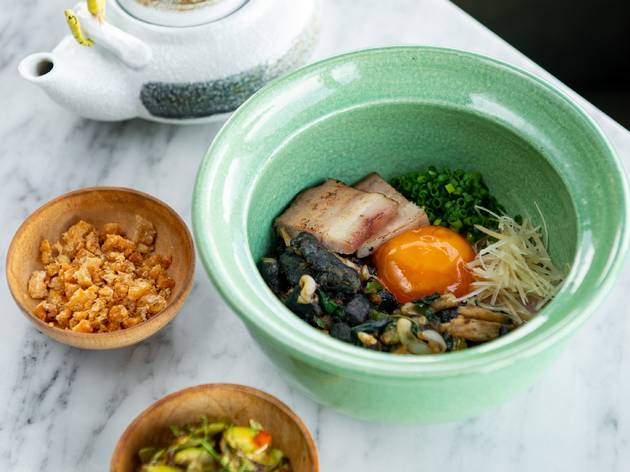 13/14
TAAN
Black Chicken Rice Congee & Pork Belly Sator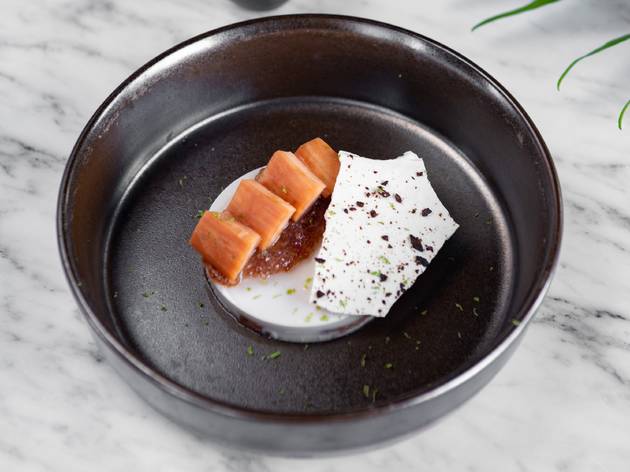 14/14
TAAN
Coconut Custard & Longan Caramel
Time Out says
Siam@Siam steps up its gastronomic game with a "hyper-local" Thai restaurant
The dark clouds of the pandemic certainly did cast a shadow over Bangkok's fine-dining scene. But they're no match for the storm that TAAN, one of the city's most creative and modern Thai restaurants, is sending out.
The restaurant recently launched a new fine-dining menu to welcome the monsoon season. Entitled Wasan Ruduu Samrap, which literally means "the rainy season feast", the menu (B2,500++) comprises nine traditional Thai dishes created by talented chef Monthep "Thep" Kamonsilp, and presented in a modern and innovative way.
Working with the motto "Still Proud to Be Thai", Chef Thep takes you on an awe-inspiring journey that re-introduces you to familiar Thai flavors and dishes made with hyper-local ingredients that he meticulously sources from all over the country.
The visionary talent kicks off the journey with an amazing set of starters. Chewy lobster meat marinated in freshwater fish sauce sets the tone. This is followed by homemade free-range chicken sausage and seafood golae, a spicy grilled Southern-style cake filled with oysters, baby squid and grouper. The standout appetizer, however, is a deep-fried gobi fish, its skin perfectly crispy, served with mushroom sauce and a bamboo shoot salad that adds an explosive zing to every bite.
Once the starters have been cleared, Chef Thep goes on to wow with a pretty exciting palate cleanser—a sweet and sour sorbet that tastes exactly like somtum and, just like the beloved dish, tickles your taste buds with its zesty flavors.
Next up is garcinia broth with smoked duck. The broth exudes a strong aromatic scent and has a sour taste from the garcinia leaves, which is then crushed by a mix of sweet and salty flavors from the duck. The meat is perfectly smoked and sliced so thinly that you'd think it was Parma ham (which is Chef Thep's intention anyway).
The small bites are so satisfying and the broth so soothing that it's almost a surprise when the real stars of the meal finally arrive.
The main course begins with a sushi-inspired dish comprising three different bites. For shock factor, Chef Thep stuffs frog legs inside a grilled rice ball that's spiced up with a piquant Northern-style sauce. You also have roasted pork with sweet tamarind sauce, which helps soften the heat from the rice ball, and a bite-sized morsel that combines all the elements, and sweet and spicy flavors of the first two offerings.
The mains continue with another meal highlight: grilled Thai Wagyu brisket served with a side of stir-fried paco fern. The chef prepares the meat so well that it doesn't come out chewy, which is the usual expectation of this local beef if not cooked to a standard.
Your culinary journey may be coming to an end but the pleasure doesn't end just yet. The penultimate dish is still to come: rice congee, a comfort food for every Thai, which Chef Thep elevates with black chicken, a cured duck egg, crispy pork belly and bitter beans. What an incredible combination!
A great meal won't be complete without delectable dessert. Before he takes his bow, Chef Thep serves coconut custard with longan caramel, a yummilicious, traditionally Thai treat given multiple twists with the addition of sago, poached santol and crunchy mangosteen seeds. The result is a complex dessert that is a fitting end to this amazing food trip.
The Wasan Ruduu Samrap set menu is also available with a wine-pairing option for B4,100++.
With this rainy season feast, TAAN successfully combines the original flavors that define Thai cuisine with many creative, mind-blowing twists, and in doing so proves how far Thai food has considerably evolved.
Details
Address:
865
25th floor, Siam@Siam hotel
Rama 1 Road
Patumwan
Bangkok


Contact:
Opening hours:
18:00 - 22:30, Closed on Mondays and Sundays
Best selling Time Out Offers