Time Out Bangkok's 10 most favorite dishes in 2016
We handpicked the hottest plates we ate in 2016
Time Out Bangkok's 10 most favorite dishes in 2016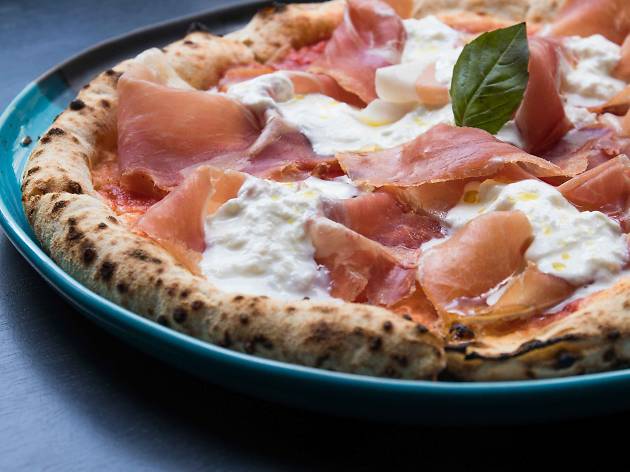 Burrato and Culatello pizza at Pizza Massilia
Starting as a food truck, this beloved pizza place has upgraded into a restaurant combining Italian flavors with the tastes of southern France and other Mediterranean countries. The highlight, of course, is the pizza baked in the wood-fired oven imported directly from Italy. With plenty of flavors to choose, Burrata and Culatello is on the lead with the saltiness of the best part of the pig leg going perfectly well with the creaminess of the cheese.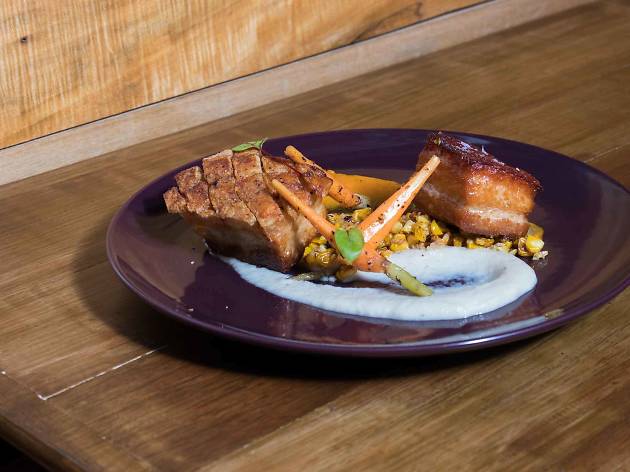 Pork Belly at Clandestino Cantina
Sathorn's drinks institution Revolucion Cocktail has gathered discerning diners this year with the opening of an eatery on the upper floor, Clandestino Cantina. Here it's all about Latin American fare with a fun twist like the perfectly-executed pork belly served two ways (braised and sous-vide) with spicy carrot purée, corn and Jerusalem artichoke.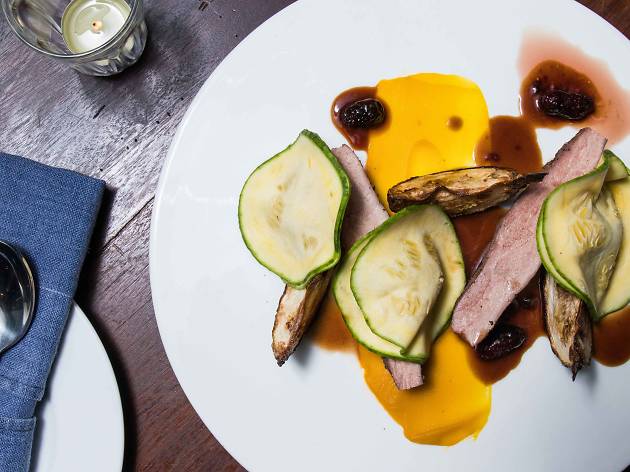 No.1 Tea smoked duck breast at 80/20
The creative eatery 80/20 has become the hottest venue for fusion-leaning grub in Charoenkrung this year. Here, 80% of all ingredients highlights local produce either from sustainable sources and the nearby markets. The cutting-edge head chef Napol Jantraget churns out exciting dishes like the tea-smoked duck breast served with pumpkin takes after different forms. The highlight lies in the pumpkin ravioli filled with shredded duck rillettes.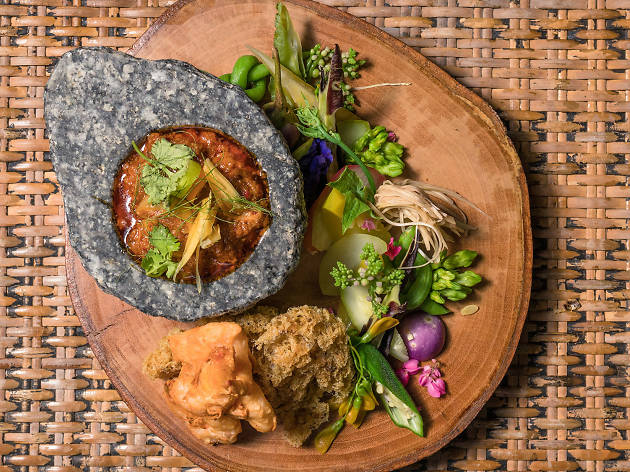 The husband-and-wife chefs Duangporn "Bo" Songvisava and Dylan Jones have been paying tribute to rare classic Thai dishes at their hyped establishment Bo.lan. Here, opt for the big dinner set, coming with the full-on old-school culinary experience. The standout dish is a relish of shrimp paste and coconut cream that brings out sumptuous balanced flavors, served along with fresh and crunchy local organic greens, crunchy fish cake and battered prawn.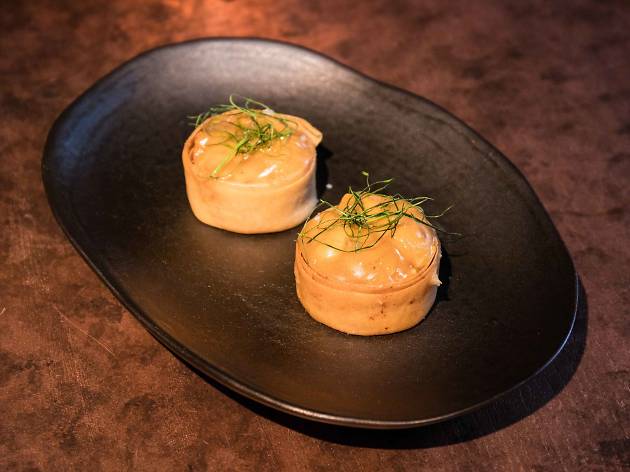 Thonglor's chic speakeasy Rabbit Hole plans to open its first flagship restaurant Canvas in early 2017. While we wait, the pop-up kitchen is helmed by the rising star chef Riley Sanders who churns out impressive gourmet bar bites. His signature uni toast is a symphony of flavors coming with naturally-sweet sea urchin, served on top of crispy brioche with a sauce made of shoyu, brown butter, kaffir lime and lemon.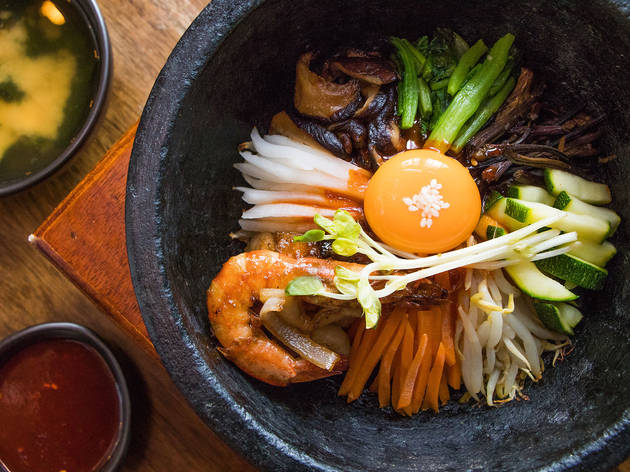 This year, the hip Ari has welcomed Joha, one of our favorite Korean eateries in Bangkok. Here, expect typical Korean fare with spicy Busan flavors. We couldn't get enough of the simple bibimbab (Korean fried rice) served in hot stone bowl with a choice of meat (beef, pork, oyster or seafood), crunchy gosari (a Korean herb), and brought to another level by the tantalizing signature chili paste.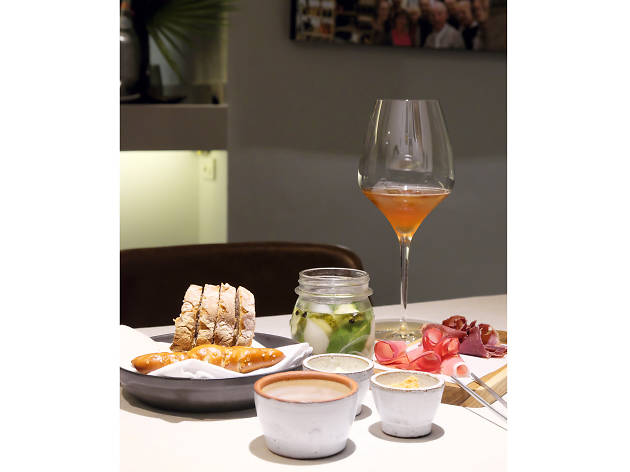 The Sühring twin, Mathias and Thomas, have teamed up with Gaggan Anan to bring modern touch to German cuisine. The menu comprises a tasting menu of either 9 or 12 molecular dishes. However, the true highlight is the brotzeit. Homemade sourdough is topped with butter, crispy pork skin and a pretzel before being wrapped in foil, charcoal grilled and served with Black Forest ham and sauerkraut. The result? One of the best breads in all of Bangkok.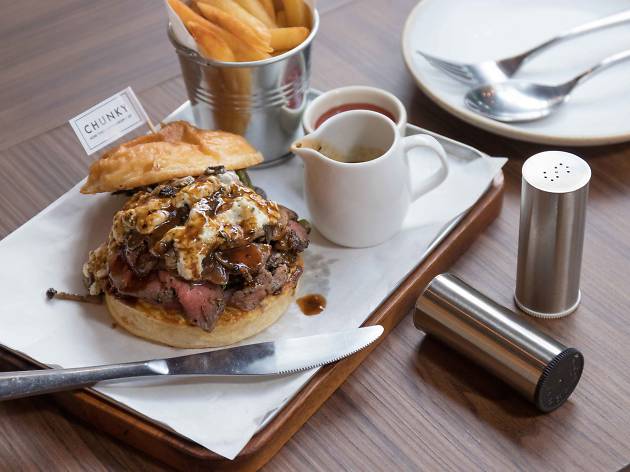 Sliced beef burger at Chunky
Yes, burger joint is so 2015, but nobody does it like Chunky where the signature house-made brioche bun has hyped up since its inception. Our favorite burger item here is sliced beef burger that features thin-sliced of sous-vide New Zealand sirloin, flavor-packed three-day simmered brown sauce, sautéed mushroom and caramelized onion.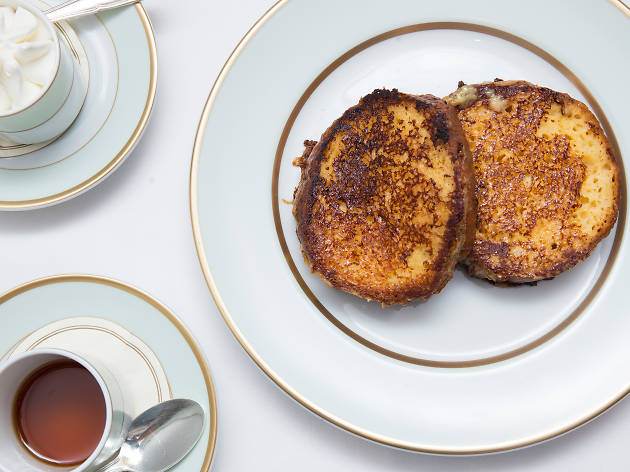 The city's purveyor of French pastry Ladurée launched its salon de thé this year to add up some luxury to the Siam Paragon mall. Along with your selection of tea, pair it with La Pain Perdu, aka French toast with the original Gallic root. Here, the fluffy brioche is dipped in the signature buttery sauce then delicately grilled on a pan, served with maple syrup and mellowed Chantilly cream. Stylishly tasty!
Black sesame cake with grilled banana and ice cream
Inspired by Bangkok's street food, Baa Ga Din serves everyday comfort food with a sophisticated twist. If we have to choose one dish, it's certainly the black sesame cake with grilled banana. Chef Chandler Schultz has interpreted the typical fried crispy banana with sesame seed, a typical Thai snack into a modern dessert with a fluffy sesame cake with caramelized banana.
More to explore