Nelson Amorim and Ricardo Nunes on bringing modern Portuguese fare to Il Fumo
II Fumo's Portuguese chefs talk about their underrated national cuisine and the dining room's ongoing metamorphosis into a modern Portuguese restaurant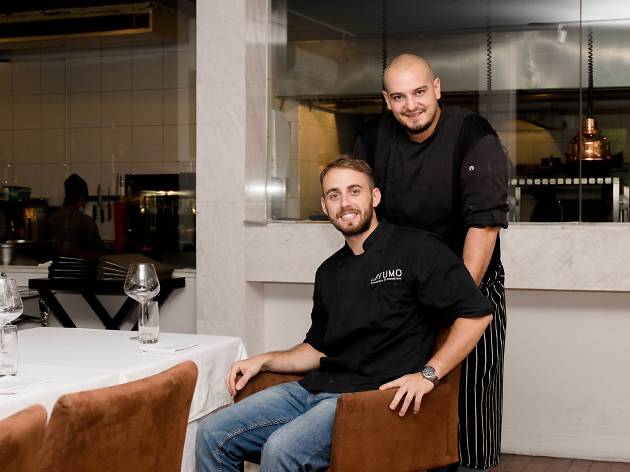 Compared with French and Spanish cuisine, Portuguese fare has long been overshadowed to the point that it's almost invisible outside its geographical borders. "The biggest issue is that the Portuguese are bad at marketing their own food," says Nelson Amorim, Il Fumo's Portuguese-born head chef. But things are taking a different turn. "Our government is encouraging us to market our food. People are starting to discover more about Portugal, and Portuguese cuisine is now becoming more and more trendy outside of Portugal."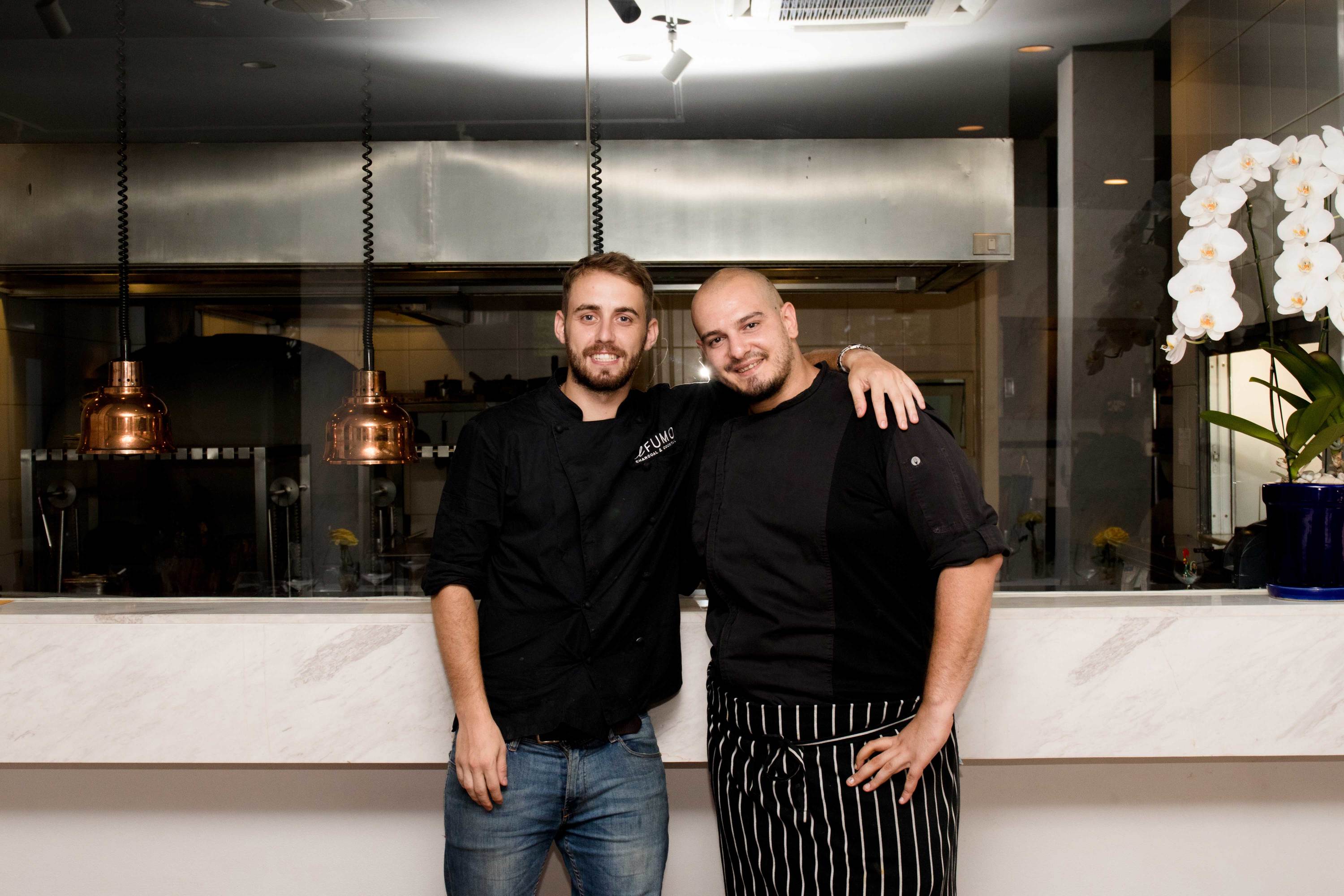 Born in Duoro valley near Porto, Amorim started cooking at a very young age, exploring dishes that showed a commitment to his roots. However, he soon found himself repetitively imitating recipes. In consequence, he decided to leave his country to pursue a cooking career in Macau where he graced the kitchens of 8 1/2 Otto e Mezzo Bombana, a fine-dining den where his expertise in Italian cuisine reached a peak. He later joined Il Fumo, where he met compatriot Ricardo Nunes, who boasts molecular-style training at Dinner by Heston Blumenthal in London and Gaggan under his belt. With two Portuguese master chefs in the kitchen, Il Fumo's owners decided to slowly turn things around and morph the restaurant from an Italian fine-dining space into a modern Portuguese eatery.
Despite its small size, Europe's westernmost country is bountiful in culinary tradition, with different regions showcasing unique specialties. "In the north, people eat a lot of meat. We also have indigenous Bisaro pork, which is renowned for its fatty meat," Amorim explains. In the central part, egg-based pastries and codfish are considered core ingredients—the region has thousands of recipes for cooking cod fish alone— while southern Portugal fare sees a heavy use of seafood and coriander.
Taking their culinary heritage into consideration, the two chefs are looking to deliver modern Portuguese dishes with a finedining touch. Take humble comfort fare like porco à Alentejana (stir-fried pork with clams and potatos)—Il Fumo's 21st-century version uses contemporary techniques but still manages to retain the dish's traditional flavors. "Pork and clams are already a weird combination, but we want to emphasize this unusual pairing. So, we've sous-vided the pork. Instead of stirfrying the clam, we've created a clam reduction with lemon and coriander, and we've paired it with potato mille-feuille. You still get the same sensation from the original recipe but with more excitement."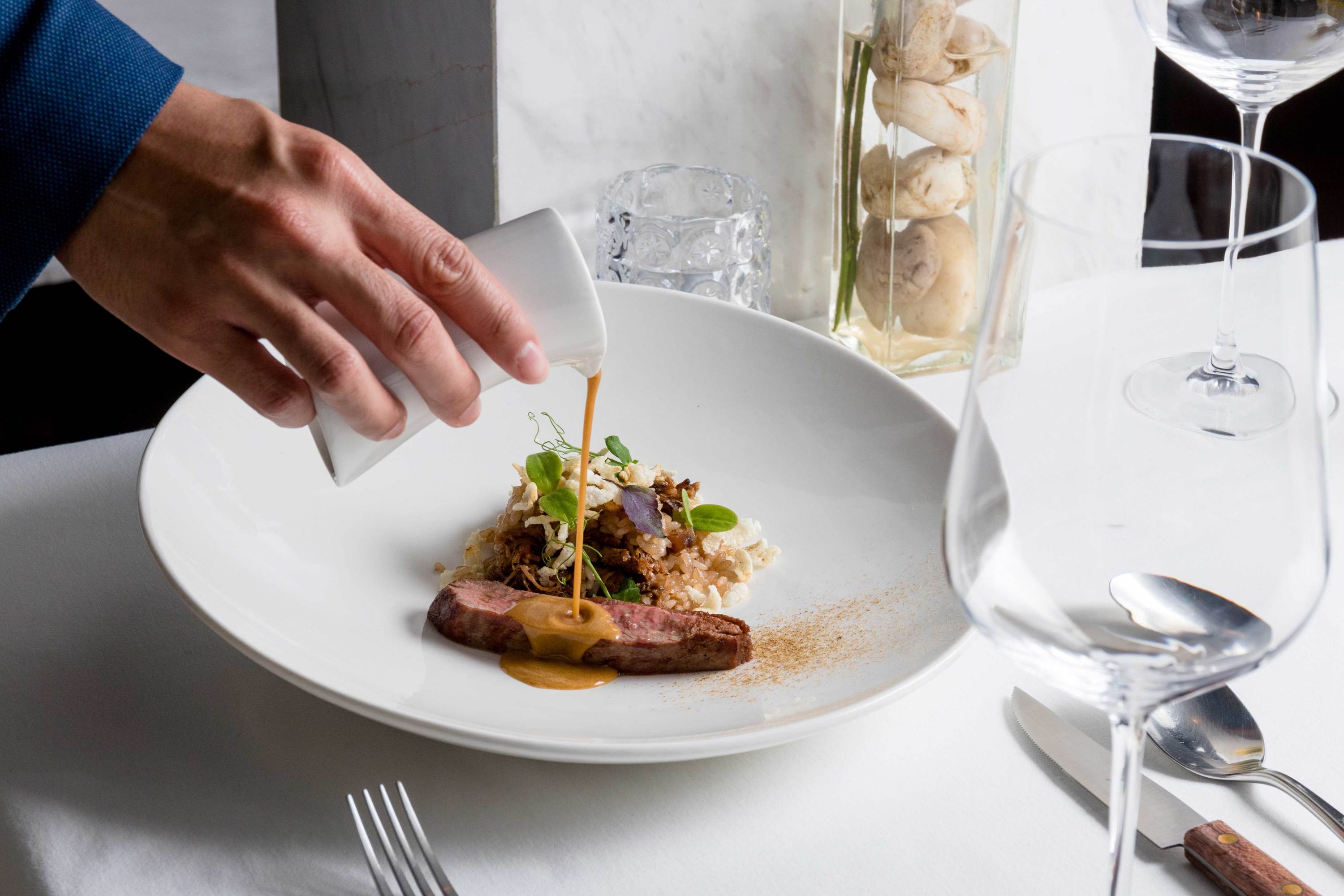 Amorim and Nunes are also trying to resurrect dishes that combine ancient Portuguese recipes with those of other lands. As Portugal was a key player during the European expansion centuries ago, it is worth mentioning that the country has left a culinary influence on other nations. In fact, Portugal has had a strong bond with Thailand since the Ayutthaya era, as showcased in many Thai desserts like foithong and lukchup, which were influenced by fios de ovos and doces do Algarve, respectively. "I think here [fios de ovos] is done nicer than in Portugal. I really like the way Thai people roll it so nicely and very thin. In Portugal, it tastes the same but thicker and messier," Amorim declares. To pay tribute to this bilateral culinary relationship, the duo created a dish that shacks up foie gras with foithong. According to the chef, in western tradition, "foie gras is normally paired with something sweet, so why not with foithong?".
Portugal was also responsible for introducing other nations to ingredients essential to their fares. "During our research for the new menu, we discovered that the words for orange in many languages like Turkish, Greek and Moroccan read 'Portugal' to honor the Portuguese who brought bitter orange to those countries." To celebrate the long-travelling fruit, the chefs have created a stunning dessert that features orange mousse cut through with a savory Iberico ham cream.
Il Fumo's metamorphosis from Italian to Portuguese has to be undertaken slowly and steadily in order not to confuse local diners. "There may be some challenges in the beginning because not too many Thais are familiar with Portuguese cuisine, but if they understand and try it, I'm sure they will leave happy," says Nunes, while Amorim concludes, "Right now, 60 percent of the menu already has a Portuguese accent and we're very happy about that. Once everything is complete, Il Fumo might become just Fumo, which means 'smoke' in Portuguese. You just have to wait and see."