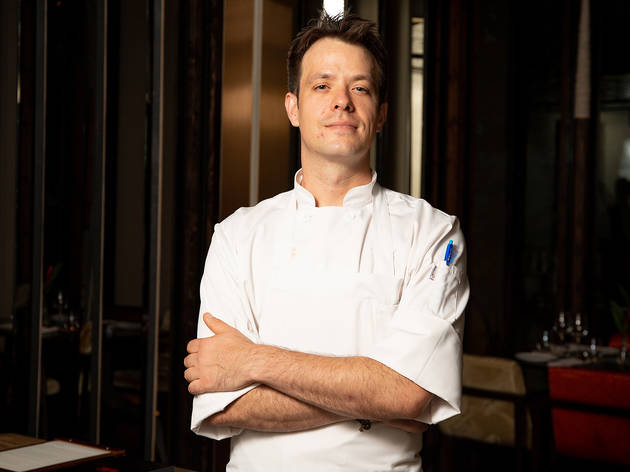 Time Out meets Andrew Martin
The head chef at Jim Thompson's new Thai restaurant is in a committed relationship with Thai fare
Andrew Martin first came into the spotlight at 80/20, where the Canadian chef debuted unforgettable progressive Thai creations with great enthusiasm. Andrew, also an alum of Nahm and Bo.Lan, soon left the fusion restaurant to take over executive chef duties at famed dining room Issaya. Now, he's moved on to a new role, steering the kitchen at Jaew Jim Thompson, the recently launched restaurant by the renowned Thai silk brand. At his new outpost, Chef Andrew hopes to use his unique vision for Thai cuisine to tantalize more taste buds.
Time Out catches up with the adventurous chef, and finds out how he fell in love with Thai cuisine, how his travels have influenced his cooking and his plans for Jaew.
How did you discover Thai cuisine?
My ex-girlfriend wanted to go to Thailand from watching The Beach. I didn't know much about Thailand so I started looking into it. I started to go to Thai restaurants in Canada and became interested in Thai cuisine. However, we broke up so I went to Thailand by myself. I traveled around the country and had an amazing time. I never forget the first time I had yum naem [fermented meat salad]. I've been obsessed with Thai food ever since. I went back to Canada and worked for a place called Mae Nam. The owner hooked me up with Dylan from Bo.lan and I [went back to Thailand] to work with him and he hooked me up with Nahm. I planned to go back to Canada to start my own bar. But I met Joe [of 80/20] and we became buddies, and he asked if I wanted to join their team. We had a really fun time there.
What happened next?
You know they wanted to do their own thing. We split up so I went to Issaya. But I didn't get to be who I wanted to be. There wasn't any opportunity to do any cooking and be myself. I was more of managing the restaurant. It's not my style but I got to learn a lot about how to be a businessman. And I never had that before. So that was extremely beneficial. When Sanya [Souvanna Phouma, creative force behind Jaew] asked if I wanted to do this, I was in a good place. I felt like a well-rounded chef because I got to be chef, businessman, manager. You don't just cook. You have to do numbers, inventory, stocks. I felt that I was ready to cook again. He was incredibly creative and put this whole project together.
You're known for your adventurous take on Thai food. How do you come up with your ideas?
It's really nice of you to say that. You just have to be yourself. I am an adventurer. I like to do things that scare me and I feel uncomfortable with. That's when you find something really exciting. You just have to trust yourself. I think it's just inspiration from my travels. I don't like to try too hard. All the food I cook is just inspired by Thailand. I don't want to change what Thai food is because it's my favorite thing in the whole world. There are sayings like "Never force love" or "don't force a relationship." If you're with someone, it shouldn't be hard. And food should be the same.
What has been your most memorable trip in Thailand?
I went to Hin Lad Nai [village] in Chiang Rai. It was a pretty eye-opening experience. It was a journey for wild honey with Chef Van [of Dag]. That was amazing. We got to stay in the village. The elders were so generous and they shared with us their food. We went out and watched the leaders of the tribe harvest the honey, sticking his hands to get honey without protection. I grew up between the city and outside the city in Canada. So I love being out in nature, and to do that in Thailand is really special.
How have you changed as a chef from your 80/20 days?
I was a much different person then. I am much more mature now. I am still a kid at heart; I still like to have fun, but I've grown up a lot, too. Working with [80/20] helped me learn about Thai ingredients and it opened up my world. Then, in-between at Issaya, I learned a lot about business. It's good but I felt like I needed to express myself. I think now I am much more grown up as a human being. I still like to have fun and be experimental as when I was at 80/20, but I think the food I cook now is more Thai. I understand the flavors more.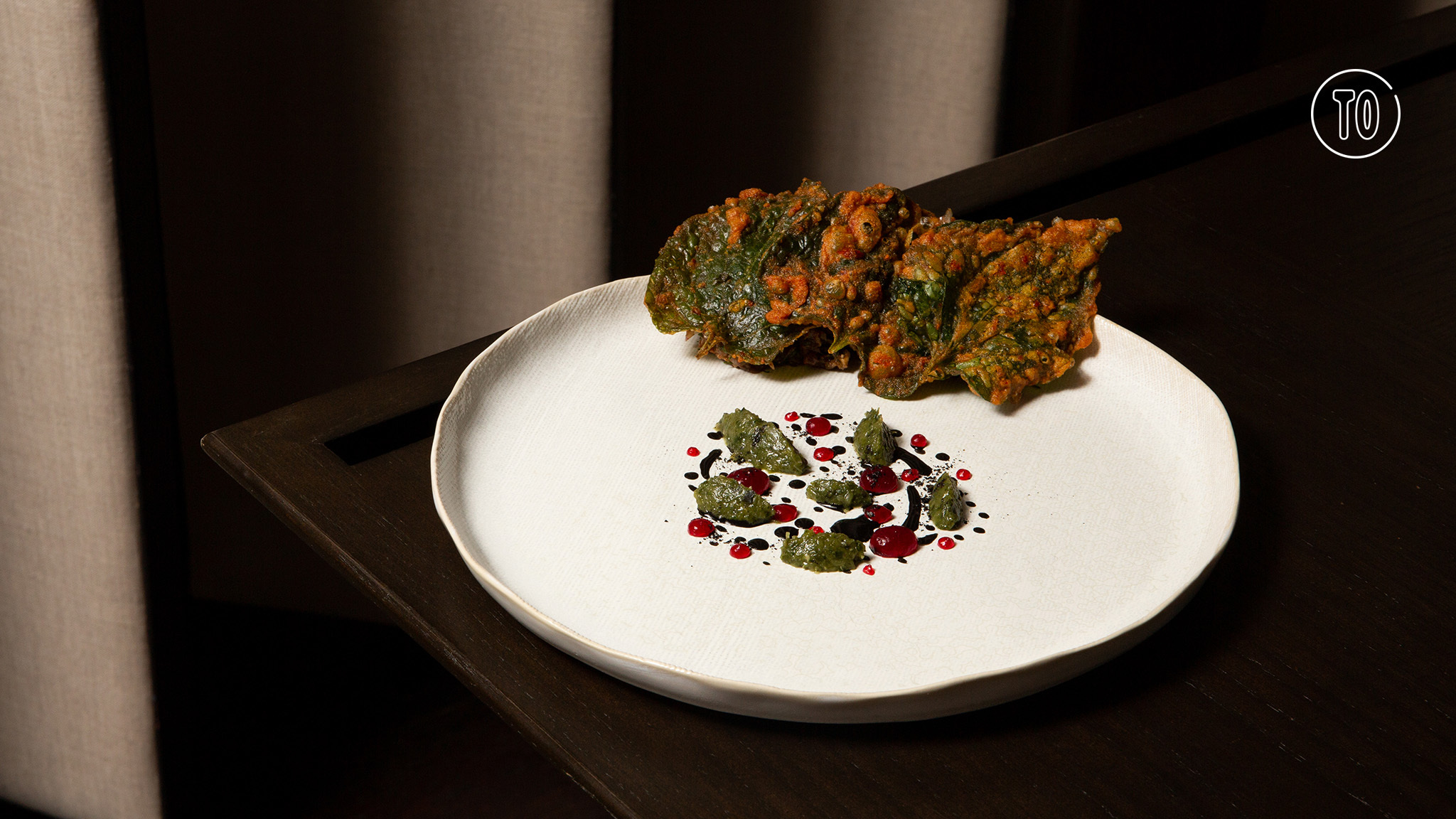 How does Jaew Jim Thompson stand out from other Thai restaurants in the market?
I guess every restaurant is doing their own thing, and I am doing my own thing. I am just inspired by what I love about Thailand and twist them up a little bit. But I am not doing a new green curry or som tum. It would be the biggest honor for me, as an outsider, if Thai guests come in and enjoy my food. At the end of the day, I just want to make people happy, no matter where you come from.
Do you see yourself opening a Thai restaurant in Canada in the future?
I didn't have any plan of staying in Thailand [back in the beginning]. But there's a sense of time and a sense of place. Again, I love Thai food, and I love cooking with Thai ingredients. And if I am in Canada, I would be cooking [Thai food]. But the thing is I wanna cook with [Thai] ingredients, and the best place to cook with them is here. And the best place to learn and get inspired is from here. No one knows what's going to happen tomorrow, we just have to do the best we can day by day