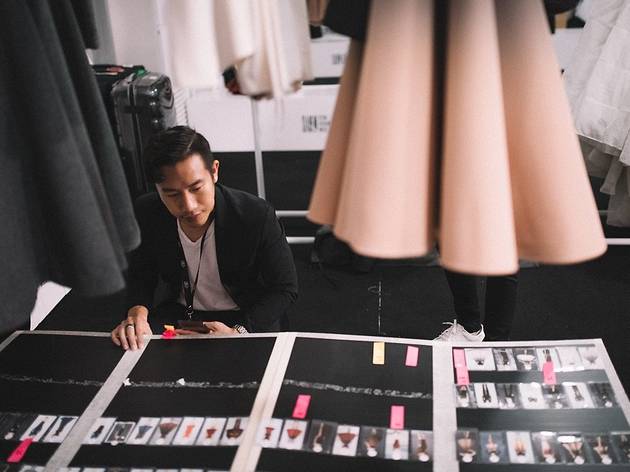 Founder of POEM talks COVID-19 and its impact on fashion industry
How Thailand's leading fashion brand is getting ready for the disruption
Chavanon "Sean" Caisiri was supposed to lead a team of designers in unveiling the autumn/winter 2020 collection of his esteemed fashion brand POEM. For almost two decades, Chavanon's creations have been spotted in some of the country's most notable events, most sophisticated weddings and even in Parliament. The brand is also popular in the Chinese market, with a flagship store in Shanghai in the pipeline. Anticipation from fashion critics and the public was high for the launch of this new collection.
But, due to the lockdown, Chavanon and his team had to scrap plans for the launch. Instead, POEM is now focused on coming up with a contingency plan that will enable the brand to survive the COVID-19 pandemic and beyond.
One of the solutions was to finally launch an online shopping platform. Prior to the coronavirus outbreak, selling clothes online was not important to the high-profile fashion brand since the full-fledged POEM experience normally entails sitting down with a team of designers to discuss the perfect dress and succeeding fittings at its main Gaysorn store. "COVID-19 has encouraged us to embrace the online platform sooner than we expected," Chavanon reveals. Instead of producing couture pieces, the brand has amped up ready-to-wear styles, offering these with attractive promotions to maintain cash flow during the crisis. "We have no choice. It's now or never with our survival at stake."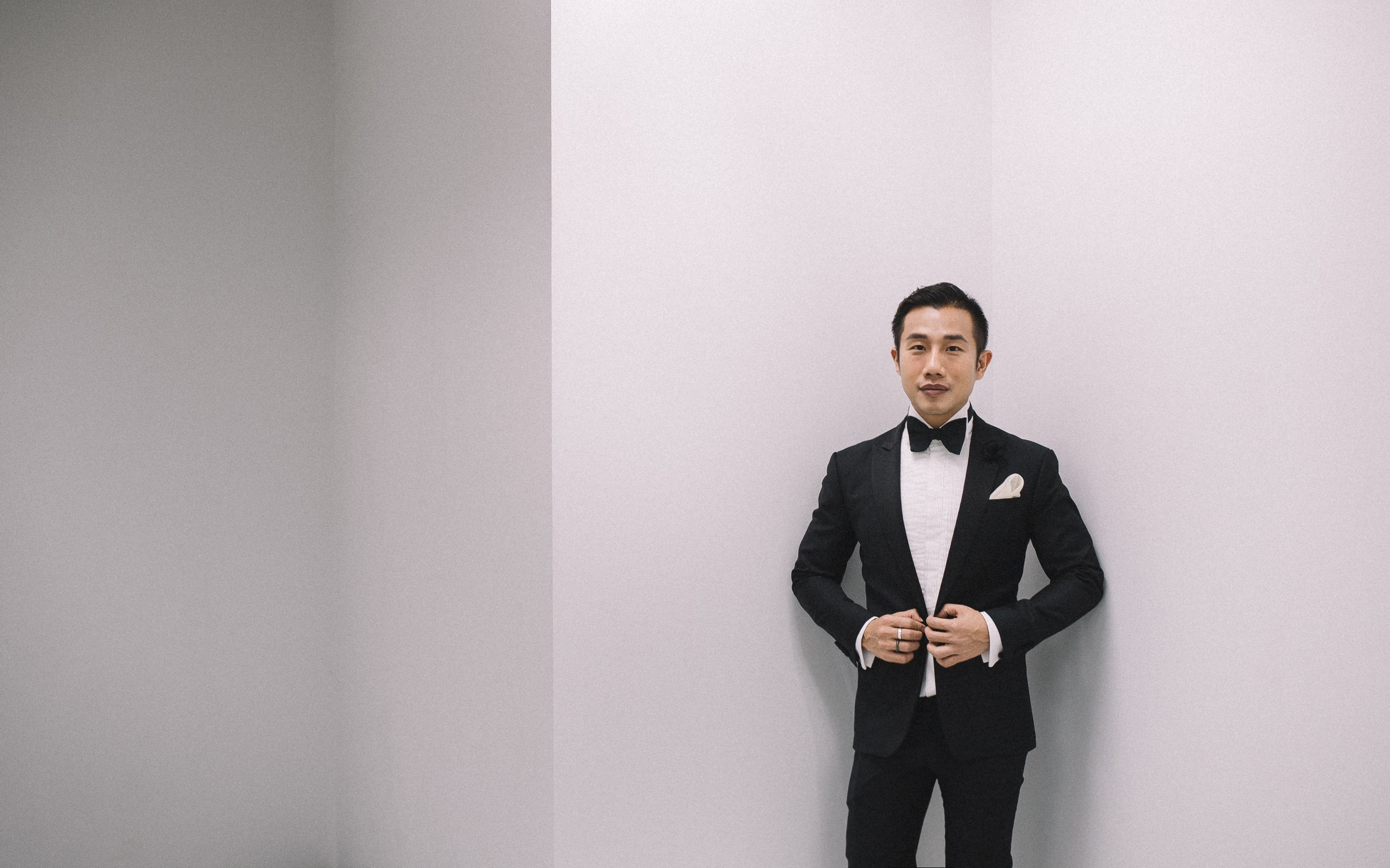 Chavanon believes that, even if the pandemic ends, its effects will linger for years to come and affect people's relationship with fashion. "Fashion is a by-product of a society that embraces gatherings and mingling through parties and events, and it's also a tool for people to make a statement while being exposed to others. In the post-COVID world, people will likely prioritize hygiene and distance, and these values will result in a shift in the fashion industry," he muses. Given these expected changes, POEM is evaluating how to operate its stores once the pandemic ends and the lockdown lifts.
One suggestion is to discourage walk-ins, and require advance appointments for a limited amount of customers per day. This will enable the brand to practice social distancing rules and practice proper hygiene. "Would you want to try on clothes that some stranger may have already worn after the pandemic?" Chavanon asks.
He's also thinking of how the brand can remain relevant once a recession—an expected outcome from the pandemic—hits. "An economic crisis will accentuate the idea that fashion items are unnecessary, and people may not buy things that they don't need." The brand is thinking of forgoing a couple of seasonal collections for now and just launching a big collection that will encapsulate the idea of timelessness. "We have to promote the idea that our clothes are a great investment. Design won't be made for likes on social media. Durability and practical style that reflect the different personalities of POEM ladies will be our focus."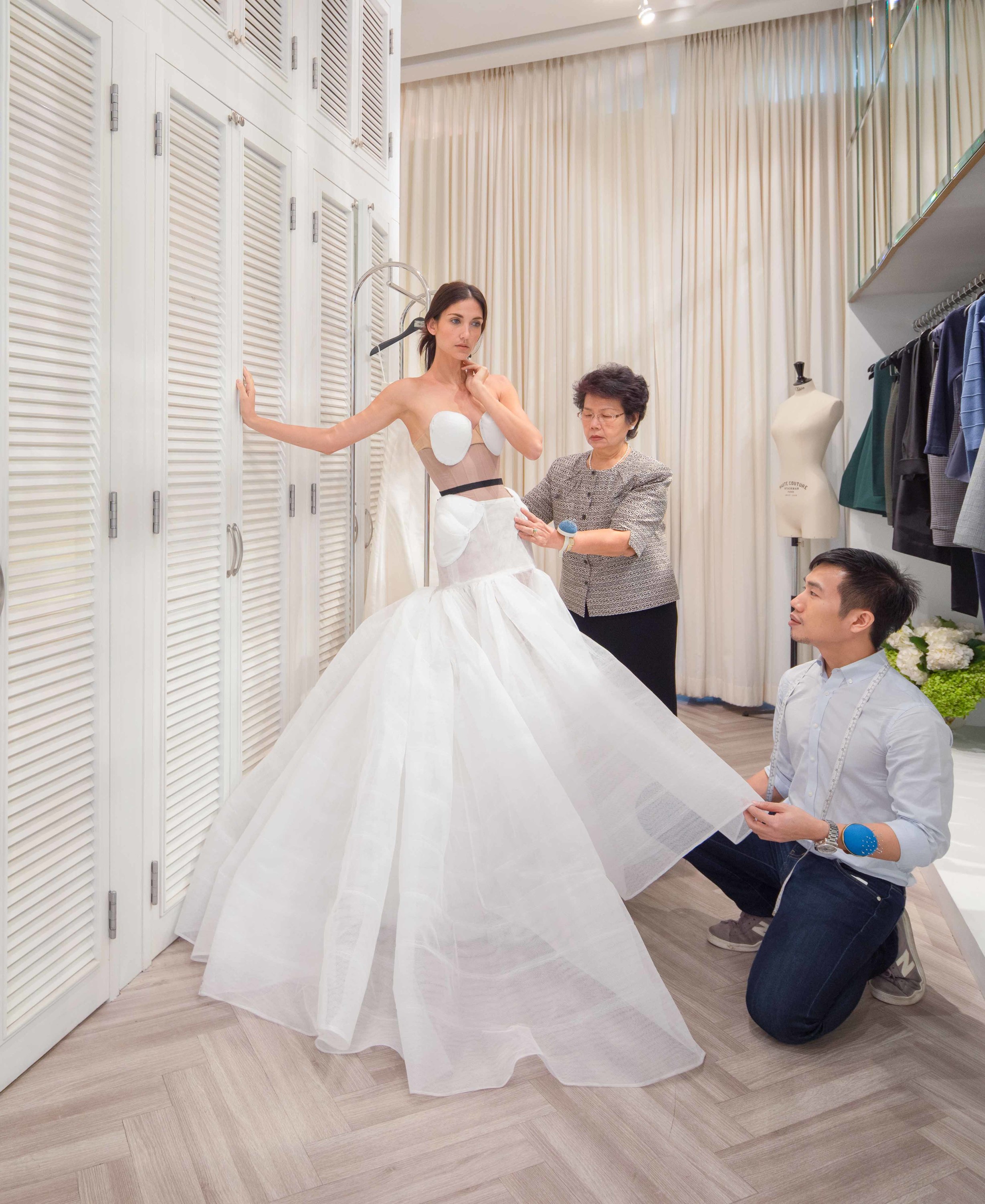 Chavanon points out that one of the important things that can be learned from the pandemic is the idea that all humans are equal despite their different origins. "The coronavirus [is not] the Chinese virus as declared by President Trump. It spreads throughout all races without discrimination. The idea of human value will be significant in my collection."