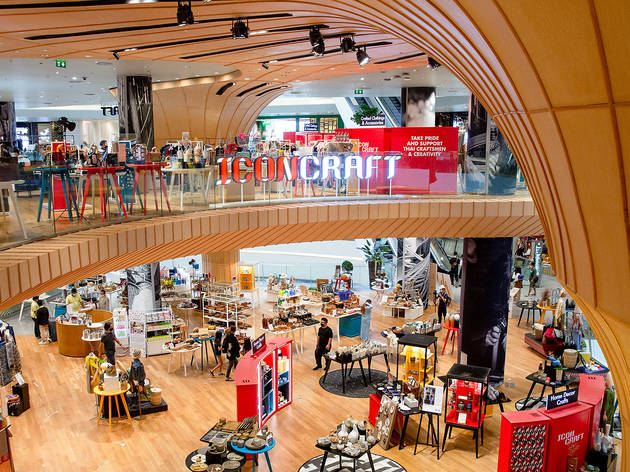 ICONCRAFT exhibits Thai textiles from local weavers and leading Thai designers in August
See and shop for striking Thai garments and the best of Thai textile design at "ICONCRAFT Thai Textile Hero."
Thai textiles are some of the finest in the world. Crafted by artisanal communities in different regions in the country, these textiles boast seamless artistry, a high attention to detail and meticulous weaving techniques. Each woven product exudes beauty that transcends fashion and is a testament to the life-stories of the people who create it.
To celebrate the intricate craftmanship of Thai textiles, ICONSIAM launched ICONCRAFT, an immersive and creative platform for local design at ICONSIAM and Siam Discovery. Throughout the month of August, the hub is hosting an exhibition called ICONCRAFT Thai Textile Heroes, which features the works of contemporary textile masters, as well as the collaborative efforts between a community of textile weavers and three noted Thai fashion brands.
Here are some highlights from the exhibit:
1. Striking textile designs and masterpieces by Isaan masters
The beautiful designs of Meechai Taesujariya (pictured below), one of the most notable textile artists in Isaan, are not sold at retail shops, high-end or otherwise. To get your hands on one of his works, you would need to make an appointment at Ban Kham Pun, a center for craft conservation that the designer put up in Ubon Ratchathani. The center, however, only welcomes visitors for only three days a year. In fact, Meechai's showcase at ICONCRAFT is the first time he's displaying his designs in a luxury shopping mall.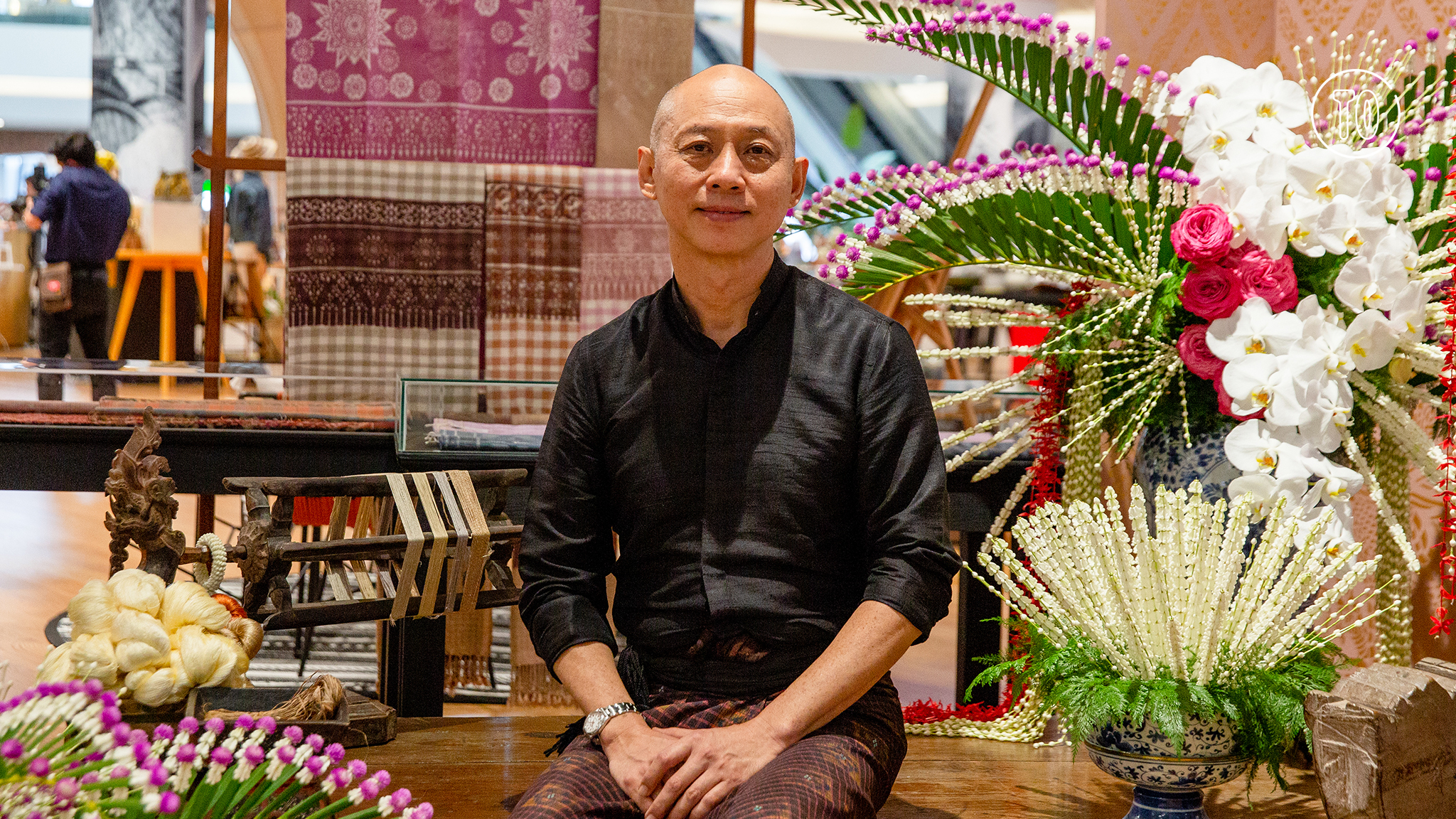 "There's an Isaan proverb that says 'If you can't weave, don't even think of getting a husband.' It signifies the importance of weaving textiles as an essential skill for marriage and motherhood in the local culture," Meechai explains. "Each pattern also strictly symbolizes a hierarchy and social meaning. For instance, you can only offer clothes with certain patterns to the elderly or older relatives."
The designer has been praised for reviving the art of textile-making in Northeast Thailand. He's created a fabric called garb bua, which has become his trademark and the designated textile of Ubon Ratchathani. By incorporating different weaving techniques and foreign elements into traditional Thai crafts, such as the use of beads from the Akha minority group and tapestry from Chinese textile culture, Meechai has come up with one-of-a-kind designs. "We are the first to combine the art of tapestry with mudmee [Thai-style ikat]."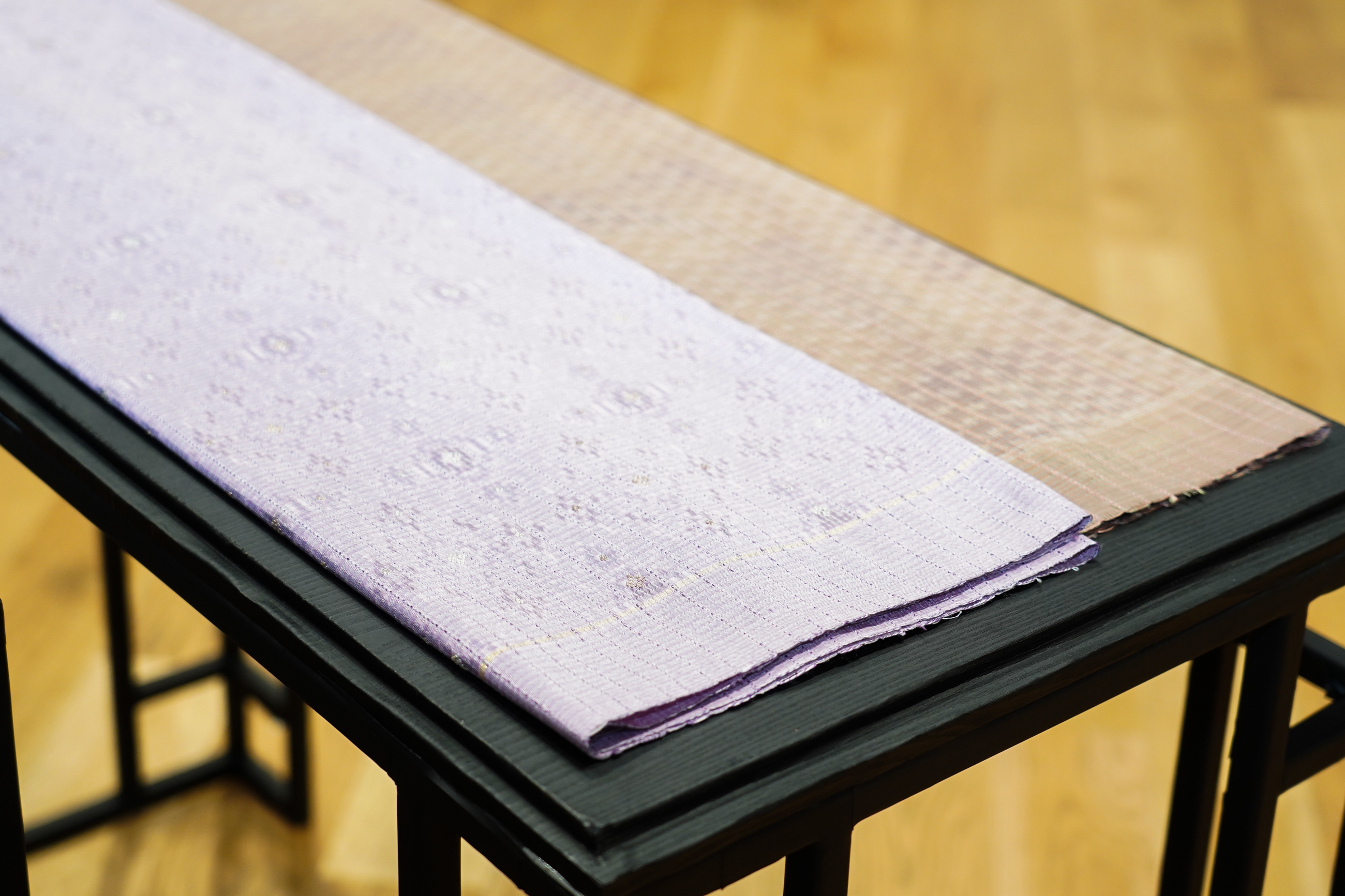 A clever and modern use of color has also contributed to the popularity of Meechai's textiles in the market. "I like to blend pastel or earth-toned hues with Thai fabric. It is not necessary to rely on traditional colors when making Thai textiles."
Ban Kham Pun currently employs 30 local artisans who, in their own way, have helped revive the long-standing tradition of Isaan textile culture. "My agenda is to make sure the people in the community are employed so that they can take care of their families," Meechai says. "That becomes a foundation for a strong community."
2.

The elaborate artistry of Surin-born textile designer Weeratham Trakul-ngernthai
The awe-inspiring pha yok of Weeratham Trakul-ngernthai captured the attention of the Thai people during the royal khon (Thai masked dance) performance to commemorate the passing of King Bhumibol Adulyadej. For this momentous occasion, the artist dressed the dancers in traditional woven fabric and a beautiful golden brocade that he developed himself. Called pha yok thong, this special brocade blends traditional weaving techniques with sumptuous royal textile elements.
Weeratham is able to produce this fabric with the help of Ban Chansoma, a textile community in Surin. Producing a small amount requires tremendous efforts and the cooperation of five craftsmen.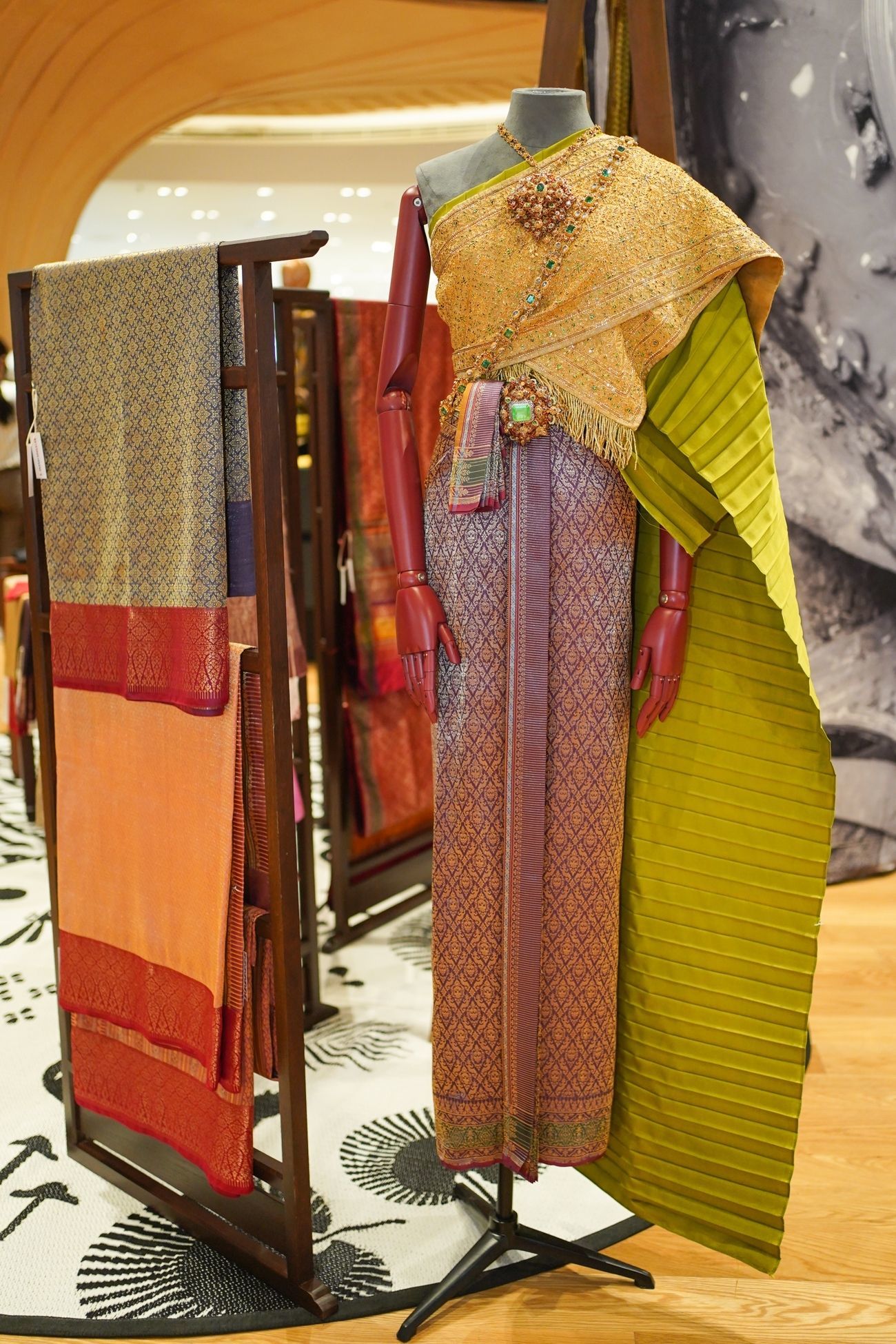 3.

A show-stopping collaboration between local textile communities and noted Thai fashion brands
Respected fashion brands ASAVA, Hook's by Prapakas, and Wisharawish have teamed up with the Ban Tumthong Weaving Community in Buri Rum, under the guidance of community leader Saengduen Chnnuan, to create clothing that injects edgier, more contemporary elements into traditional Isaan motifs. Each item is perfect for everyday wear and is available in limited amounts.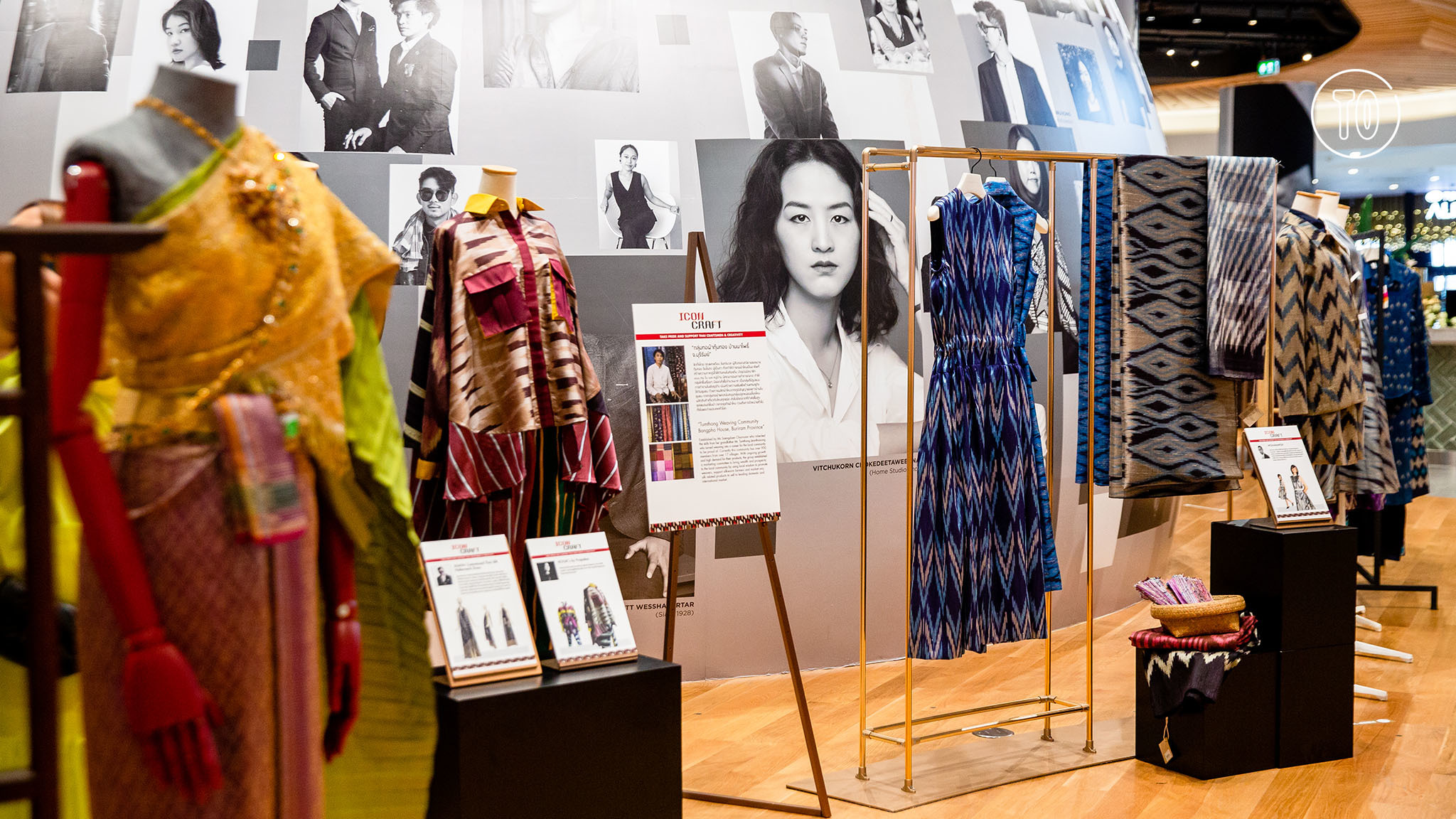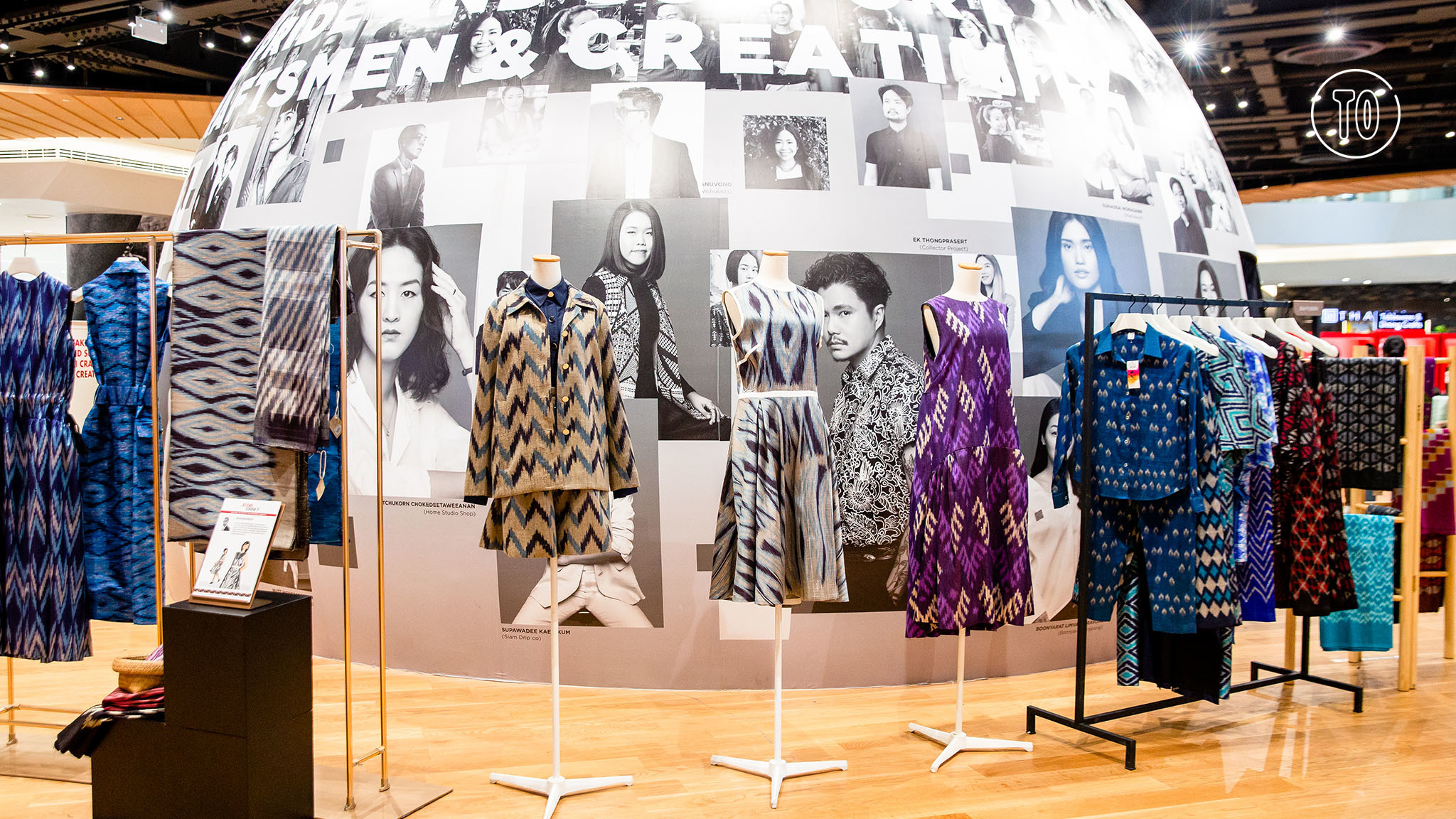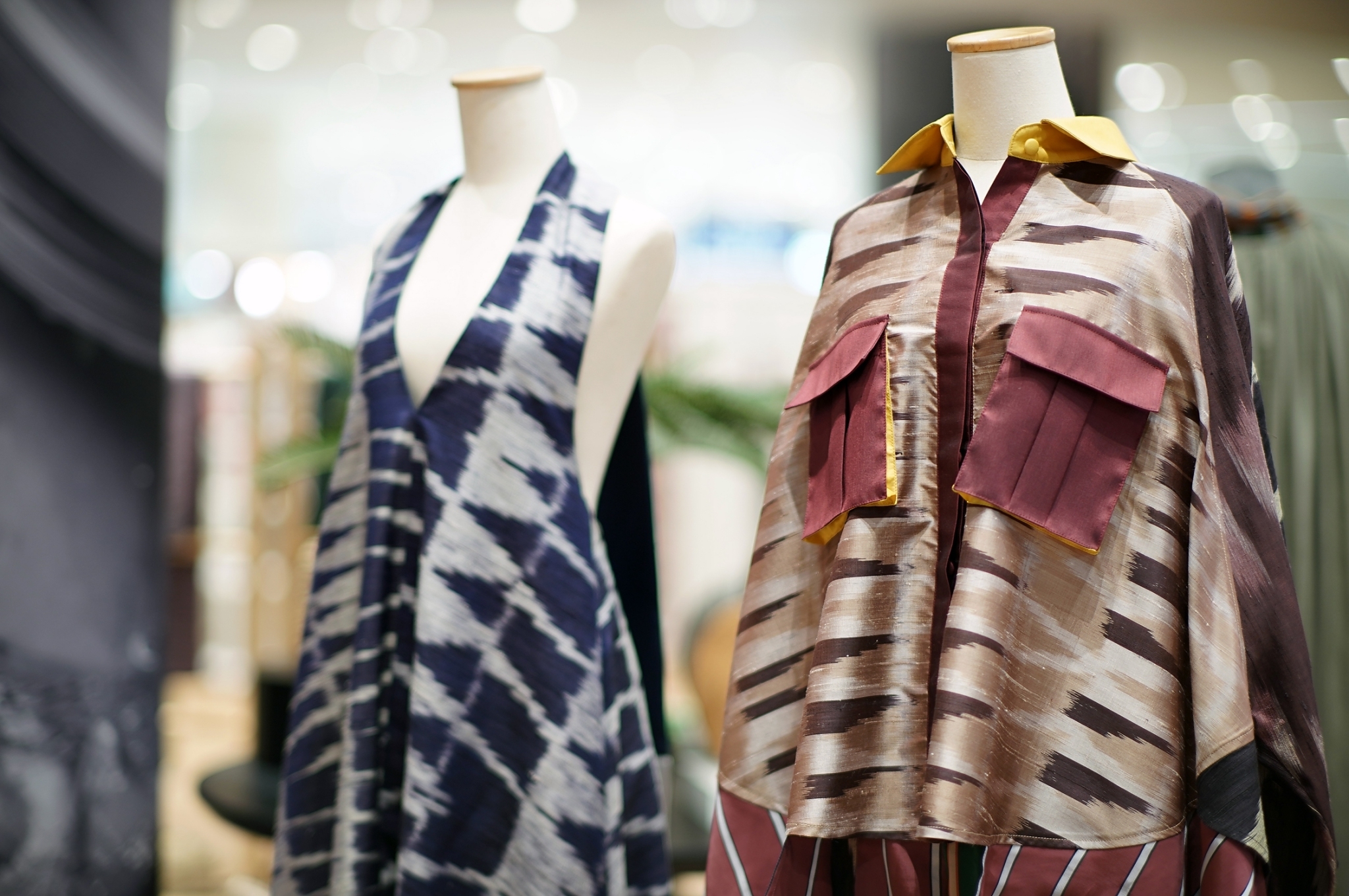 4.

A silk handbag collection by Sirivannavari Bangkok
Homegrown couture label Sirivannavari Bangkok by HRH Princess Sirivannavari has just launched its first Thai silk bag collection. Available exclusively at the event and in limited numbers, the bags feature French-style embroidery, the meticulous work of craftsmen from the Sirivannavari Embroidery Atelier and Academy, and the princess' special silk collection, collected from silk-weaving communities throughout the country. Each bag also features the brand's signature peacock and "S" logos.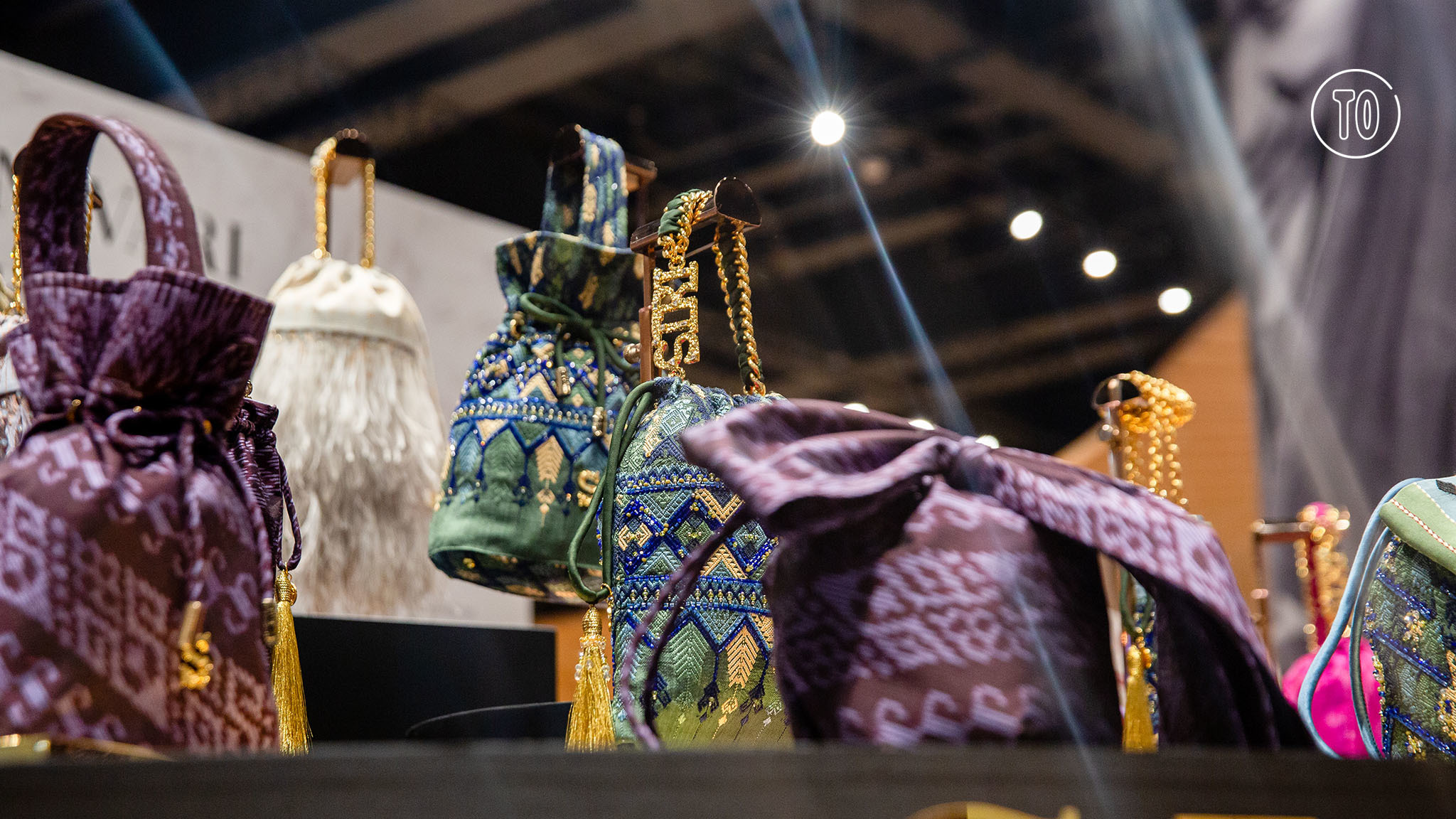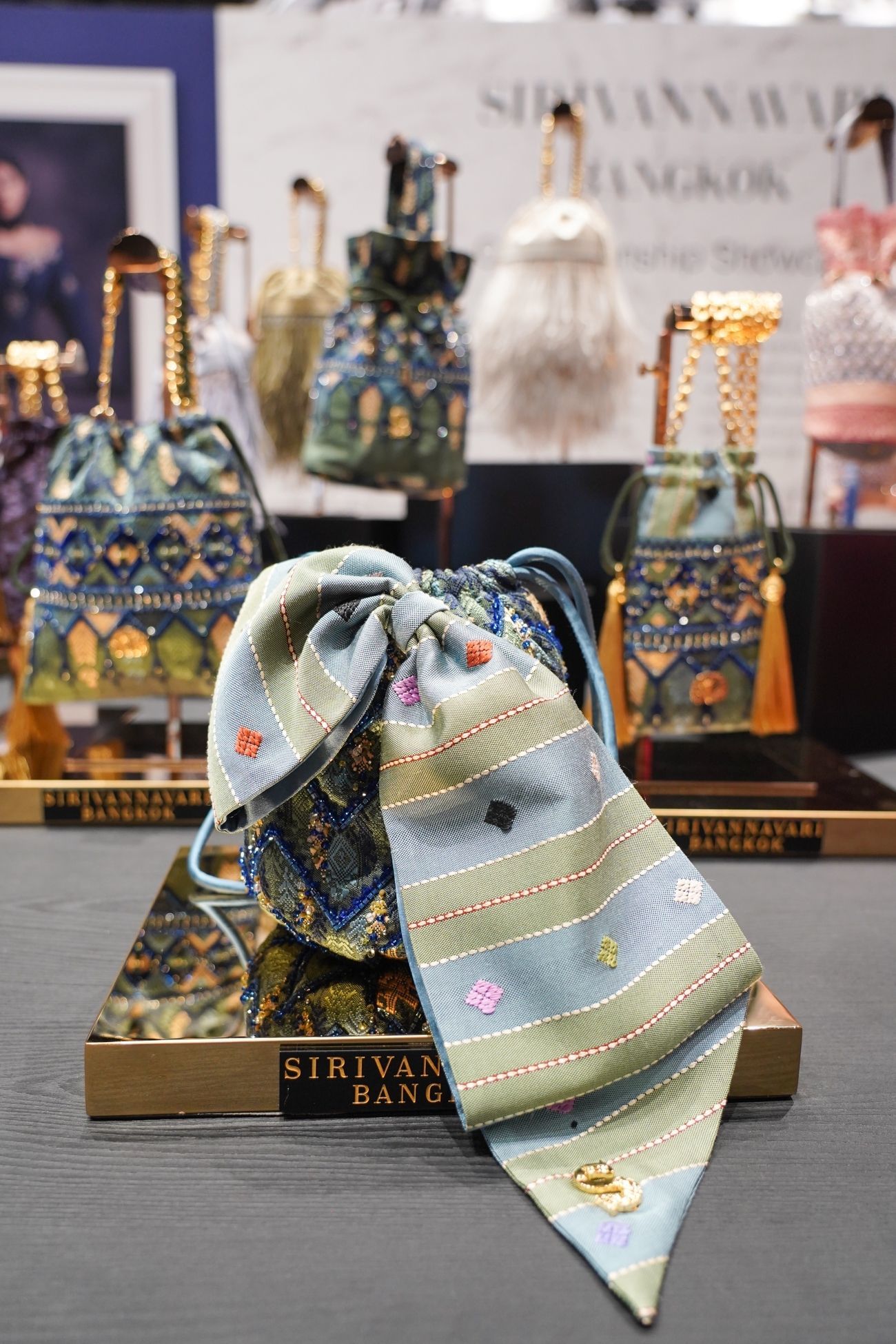 ICONCRAFT Thai Textile Heroes runs until 30 August at ICONCRAFT on the 4th and 5th level of ICONSIAM, and on the 3rd floor of Siam Discovery.