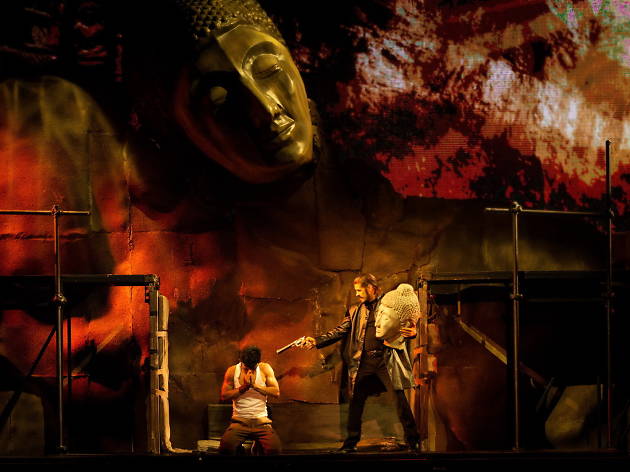 1/4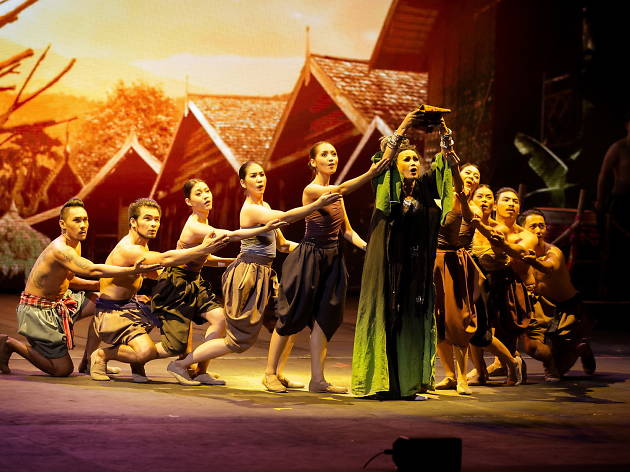 2/4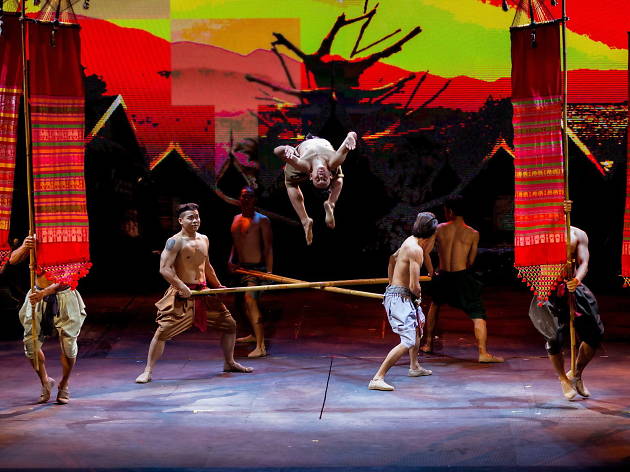 3/4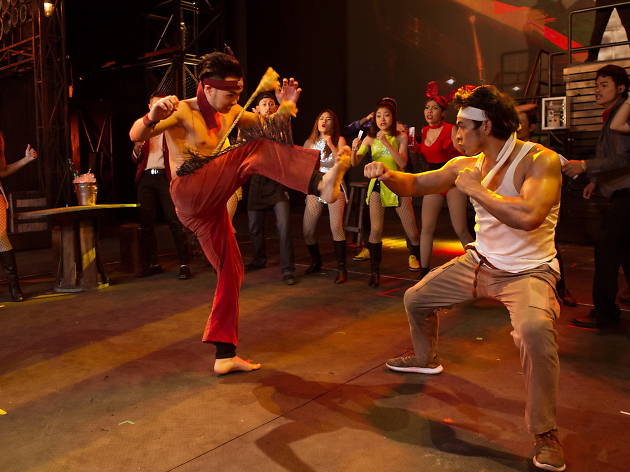 4/4
One of Thailand's most famous action movies is reincarnated as a live-action stage performance
Tony Ja's Muay Thai feats stunned the world when the legendary film Ong Bak was released to the public in 2003. The film was a box-office success, grossing over US$20 million worldwide, and was praised by both critics and audiences for its chase scenes and and scenarios featuring CGI-free hand-to-hand combat.
More than a decade later, Ong Bak's director Prachya Pinkaew, event organizer and magician Vinij Lertratanachai, and stage director Takonkiet Viravan have teamed up to recreate Ong Bak as a live-action combat performance—something that's never been seen in Thailand.
The storyline follows the original plot, centering on a fighter named Boonting who travels to Bangkok on a quest to find the missing head of Ong Bak, a highly-revered Buddha statue that's stolen from his hometown. Boonting, of course, encounters numerous rivals whom he has to fight bare-handed in order to bring home his sacred statue.
The challenge was how to reinterpret the movie scenes into stage performances. And they do it pretty well. Remarkable scenes from the movies, from "Tree of the Brave" to "Tuk Tuk Flying" to "The Final Battle," are perfectly reimagined for the stage, using technical stage secrets that promise to wow the audience.
The choreography is equally mind-blowing. Composed and directed by Krishna Lardphanna, a descendant of legendary stunt actor Panna Rittikrai, who mentored Tony Jaa in the early stages of the star's career, it includes adrenaline-rousing fight scenes and unique performance combat styles. The actors also do a good job in making us believe that they are legit fighters.
Some jokes may be "too Thai" and won't sit well with some audiences, but this "real fight, real pain" live performance is still worth watching. Your foreign friends will definitely enjoy the novelty. Also, admission is quite cheap if you consider the scale of the production.