Amazing Songkran Experience Festival 2017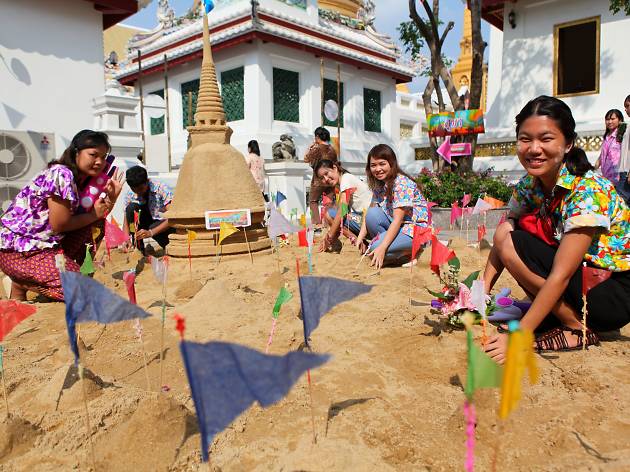 1/3
Tourism Authority of Thailand Songkran in Bangkok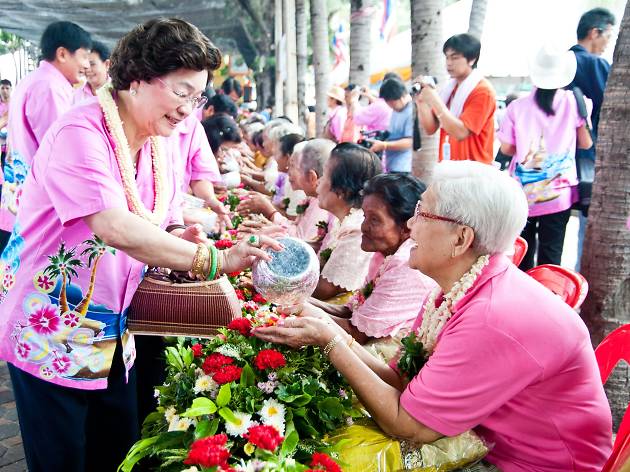 2/3
Tourism Authority of Thailand Songkran in Bangkok
Songkran Festival
3/3
Tourism Authority of Thailand Songkran in Bangkok
Whether you are a local, expat or tourist, Amazing Songkran Experience Festival is welcome you to take part in this celebration where you can witness five regional traditions in Bangkok.
Zone 1: Auspicious ceremony
Come out to pour water over the Buddha image on the human-made ace to attract luck, wealth, and prosperity to your life. There are also workshops on how to make old-school Thai perfume, and pang puang (a solid perfume which is made into a garland used to make an offering to the Buddha Image.)
Zone 2: Tour toi lar maha Songkran features five regional Songkran traditions
Northern new year's tradition (Phra Phe Nee Pee Mai Muang):

the demonstration of a handmade Lanna-style paper wreath used in auspicious ceremony, and the traditional umbrella paint.
Isaan Songkran tradition

: the demonstration of Northeastern ceremonies such as wrist-binding (aka bai-si-su-kwan).
Central tradition:

Songkran

Pra-Pra-Daeng

parade and the unveil of Mister Songkran (aka

noom-loy-chai

), and the demonstration of the centipede flag by the Mon tribe.
Southern tradition

: the demonstration of batik paint, and wrist-binding (aka

bai-see-su-kwan

).
Eastern tradition

: the demonstration of Gong-Kao festival where people put together their food to pay respect to the dead and house spirit, and the making of Thai garlands.
Zone 3 : Quirky local Thai market
The cooking demonstration of Thai dishes from five different provinces including Thai desserts for auspicious ceremony and kao chae, the popular old-school summer dish.
Zone 4 : Amazing Songkran Stage
Experience the cultural shows from five Thailand's provinces and local edutainment activities such as chilli-paste crushing and Muay Tub Jak (blind Thai boxing).