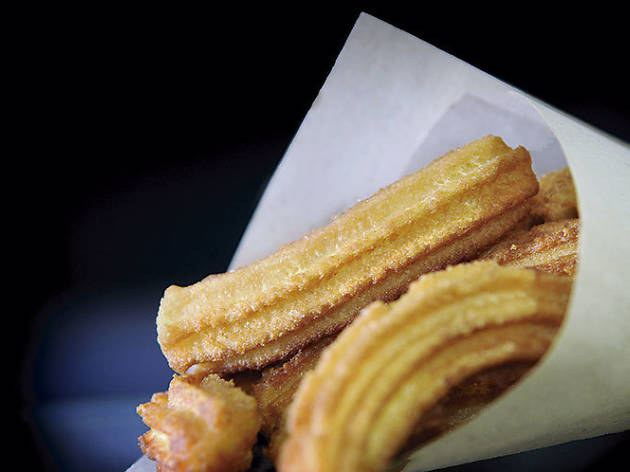 The 9 best places for churros in Barcelona
Hankering for a sweet treat? Head to one of our favorite spots for churros in Barcelona.
You'll never go hungry in Barcelona, but one of our favorite delicacies is the humble churro (or xurro in Catalan). The Spanish version of doughnuts, churros are deep-fried lengths of choux pastry. We don't discriminate – sweet or savoury, long or short, served with thick hot chocolate or rolled in sugar – churros are always the answer. Here are our nine picks for the best spots in town.
RECOMMENDED: Full guide to the best restaurants in Barcelona
And When It's Coffee You Need...
You can find all kinds of cafés in Barcelona, from the most popular to temples where coffee is practically worshipped. Nowadays there's a more recent crop of coffee shops in Barcelona that have revolutionised the world of coffee with a first-class product and comprehensive traceability throughout the process that brings the good stuff to us. Whether that's what you're into or you just want a damn good cup of coffee, we'll show you the best places to go in the city for just that.