Barcelona's best ice cream
Organic, Argentine, Italian, Catalan, Mexican... We take on the sweet mission of searching for the best ice cream in every neighbourhood in Barcelona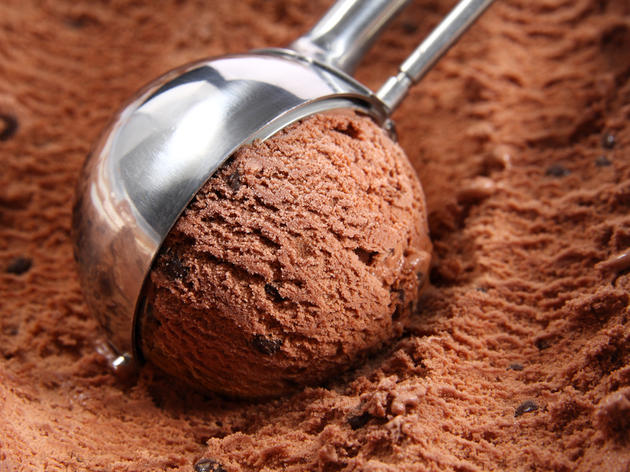 Forget about searching for air-conditioned oases and ways to quench your thirst, here is a selection of the best ice creams in Barcelona. They're original, and from a variety of different origins, but they all have one thing in common – they're delicious!

SEE ALSO: THE BEST ICE CREAM SHOPS IN BARCELONA
Restaurants, Ice-cream parlours
This artisan ice cream parlour specialises in ice cream made with tropical fruit: its owners are from Venezuela, and you can try flavours made with exotic fruit you might not be used to, but they are and only too happy to share, such as guava, cherimoya and soursop. The owners learned their ice-cream making in Italy, and all their ice cream is made by them. There are specialities that are pure gluttony, like the Madagascar chocolate cake with passion fruit. If you're a fan of peanut butter, ask if they've made any that day; and the pistachio is the best you'll ever have. Their waffles are also good, and home-made with quality butter. They're open all year.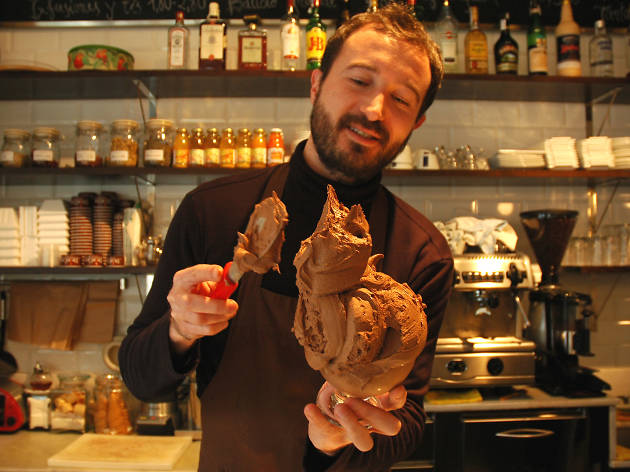 Restaurants, Ice-cream parlours
L'Antiga Esquerra de l'Eixample
Massimo Pignata left his native Italy to open this artisanal ice cream shop in l'Eixample. His ice cream is made with pure, 100% natural ingredients, just like his Piedmontese grandparents would've wanted. If you prefer hot refreshments, try the coffee with one of the day's sweet treats, prepared by Massimo himself.
Restaurants, Ice-cream parlours
With over 30 flavours, this ice cream parlour claims to make its ice creams using only the finest ingredients: the mango flavour is made using mangos from Goa, and the pistachio from Iranian pistachios. They call them high-definition ice creams, because they are so compact and filling. They even have a cannabis ice cream.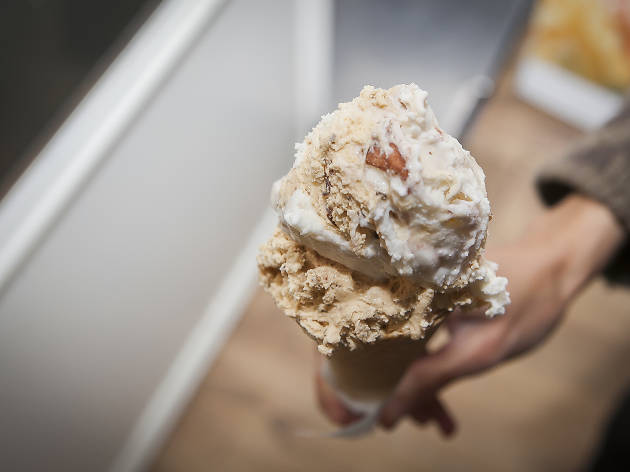 Here's an ice cream parlour run by Argentinian couple Daniel and Julieta, who have found their place in the world in Barcelona making artisan ice creams. Their sorbets are made with seasonal fruit from the Boqueria market, fresh on the day, and you can choose from among flavours such as peach, grapefruit, fig, cherry, green apple and kiwi. Ice creams are made with cream, fresh milk and sugar. In addition to some of their surprising flavours – red wine ice cream! mojito sorbet! – they have offerings from their bakery for vegans (brownies, muffins, cakes...) and they have ice creams made with rice milk for anyone who's lactose intolerant, as well as plenty for celiacs and others who are gluten-free.
Restaurants, Ice-cream parlours
They're not claiming to have the best ice cream in town, but they scoop up a good product with friendly service and their main draw is the innovative way the ice cream is presented. They used shaved ice cream that has a texture somewhere between ice cream and sorbet. It works like this: They take a bit of ice cream, and cut it with a machine in slices, like you'd see with cheese or ham in a deli. It isn't so pretty, so the solution is to add a couple of sugary eyeballs to cute it up, and serve it on a plate in a cardboard tray with two toppings. Staring into the eyes of a cheesecake ice cream with Oreo cookies and chocolate is quite the guilty pleasure.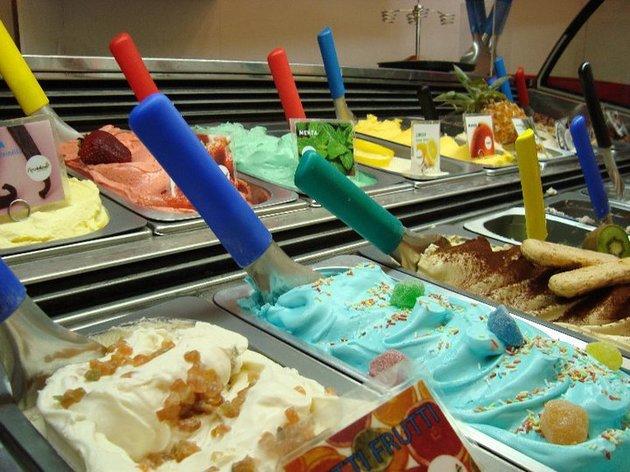 Curiously, there's another engineer/ice cream maker who deserves a mention in this list: Italian Alex Avamini opened Arcobaleno and earned a reputation as an artisan ice cream maker. There is no actual shop you can visit, but they supply top material – with organic certification from the Italian Insituto per la Certificazione Etica e Ambientale – to establishments throughout the metropolitan area. If you see ice cream with the Arcobaleno label, order without reserve. May we recommend the cookie flavour with apricot?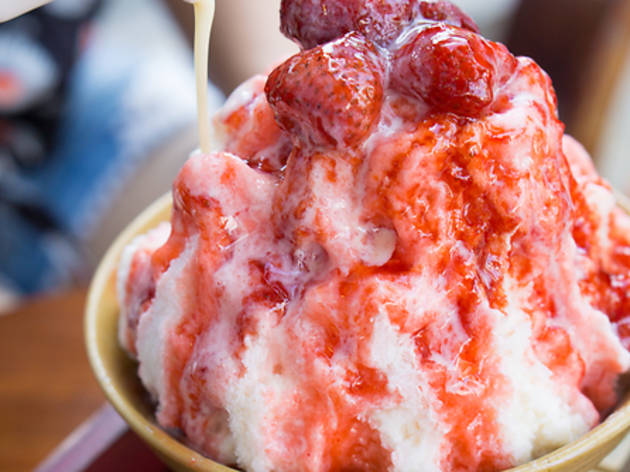 Restaurants, Ice-cream parlours
Japanese ice cream is called 'kakigori': some would say it's more like a slush, but it's not. It's actually shaved ice (and so called in English, as you might know) bathed in flavoured syrups. When you say it like that, it might not seem like much, but the ones you'll get at Kakigori in Gràcia aren't your everyday shaved ice delights. The ice is made with mineral water, so it's healthier, and between each layer of ice they add whatever flavour syrup you want: the most popular are ginger and lemon, and chocolate and strawberry. The result is very refreshing, and there's no lactose, preservatives or dyes. The shop is owned by Martin Kunz, an Austrian who lived for a decade in Japan and brought back his own kakigori machine.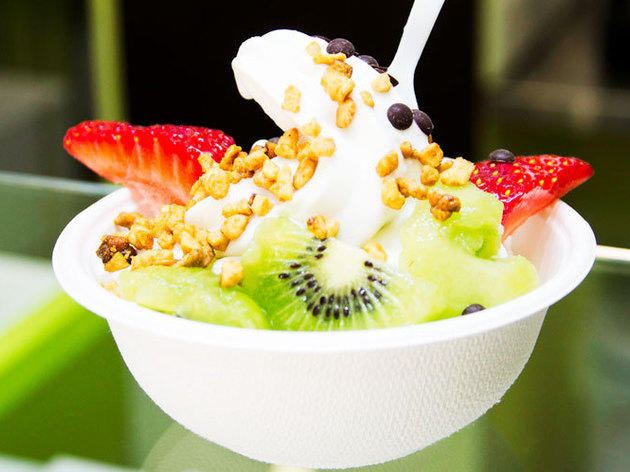 Restaurants, Ice-cream parlours
Bedevici continues to grow across Catalonia: they've opened a shop in the town of Vallirana, and they sell their product in the Veritas shop on Via Laietana in Barcelona. They're the first shop in all of Spain to sell 100 percent organic ice creams – certified by the Catalan Council of Ecological Agricultural Production – and all are gluten-free. They also keep their customers with diabetes in mind with a sweet yet sugar-free 'orxata' (tigernut-based drink) that's made with Stevia. Among some of their seasonal flavours, ice cream maker and engineer Jordi Rivera highlights the fig biscuit and then Reus hazelnut with an intense taste. And Bedevici's ice creams pass the true test: they don't make you thirsty.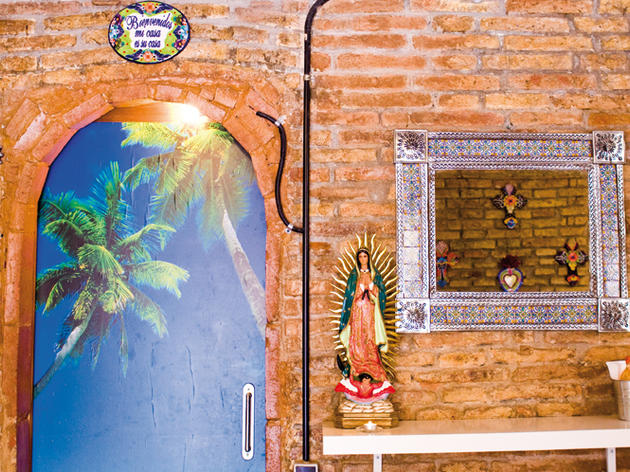 This, the only Mexican ice cream parlour in Spain, is dedicated to the production of home-made ice creams. This is essentially sorbets made from fruit and water, no dairy involved – with exotic fruits such as the soursop. The house speciality has to be their spicy ice creams, including one made from mango and chamoy, a type of caramelised chilli – quite a challenge! They also serve typical Mexican pastries.
Show more