This weekend in Barcelona
Our editors' selection of the best galleries, concerts, gigs, cafés, restaurants, bars, clubs, films and more that you won't want to miss this weekend in Barcelona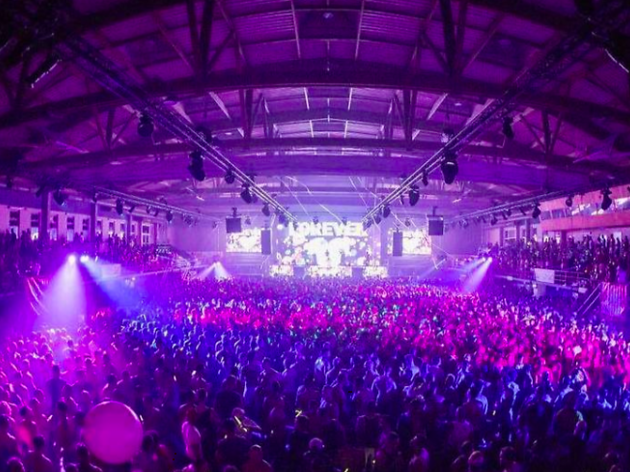 TOP THINGS TO DO FRIDAY
Music, Classical and opera
Sant Pere, Santa Caterina i la Ribera
Georges Bizet's most well-known opera takes the stage at the stunning Palau de la Música Catalana in a production starring Catalan performers. Terrassa 48 is the orchestra, with musical direction by Xavier Puig, and principal singers Marta Valero and Sergi Giménez Carreras. Stage direction by Jesús Fernández, and choreography by Yasmina Pulido.
The Casa de les Punxes opens its grand rooftop terrace during the summer months for 'Nits amb ritme', a series of live music and good food atop this centrally located modernist jewel. Every Friday during summer the Casa de les Punxes is filled with live jazz, swing, bossanova and soul. Entrance includes access to the rooftop terrace, the concert, a glass of cava, and access to the exhibition that takes you on journey through the history and symbolism of this emblematic Catalan modernist monument.
TOP THINGS TO DO SATURDAY
This most fashionable and popular party for lovers of everything that is pop is where you go to dance to your favourite hits every Saturday night. You'll be entertained by DJs from the local and Madrid scenes; La Prohibida and her emblematic blue hair as your hostess, along with other regulars; and an alternative room as well where you can take a pop break for some house and electronic music.
TOP THINGS TO DO SUNDAY
After a long 26 years, the authentic Cabaret Tropicana is back in Barcelona to freshen up August nights at the Teatre Apolo. This show features spectacular staging supporting 50 artists who interpret the essence of Cuba via a journey through the history of the island country's music.
Things to do, Classes and workshops
Looking for something different and fun to do in Barcelona? Arte Bar offers no-experience-required painting parties in their studio. Join in on your own and meet new people or bring some friends and do something creative and fun together. Choose which painting you want to create and book your spot. Your instructor will walk you through the painting step-by-step, while you enjoy some snacks. At the end of the class you'll leave with your finished painting and a memorable experience.
Things to do
Sant Pere, Santa Caterina i la Ribera
Throughout summer, the church of Santa Maria del Mar offers guided visits for small groups. The crypt, neoclassical chapel and other spaces that are not usually open to visitors are included in this tour. Access to the rooftop terraces through the towers provides a new perspective on the church, and allows you to get closer than ever to the rose window, gargoyles and buttresses. Plus, from the different levels of the roof, you can gaze on the narrow streets of the Born, the main landmarks of Ciutat Vella and a 360-degree vista of Barcelona at night.