Bars & Pubs
The best places to drink in Berlin – reviewed anonymously by experts
Where to drink cocktails in Berlin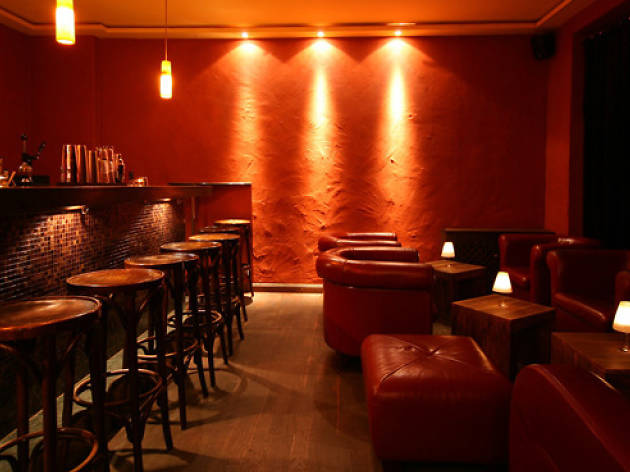 Becketts Kopf
This long-running cocktail bar is an oasis of fine drink in Prenzlauer Berg. Operating in the classic speakeasy model, it has become something of a local institution: enter via an unmarked door and you'll find yourself in rooms draped with red velvet. And you can breathe deeply on their chesterfield sofas, as one of the two rooms caters for non-smokers, a relative rarity in Berlin's bar scene. Their cocktails hark back to another era: try the Aviation, a paean to the classier days of air travel, a florid mix of gin, violet, maraschino and lemon. The windowpane features a grizzled portrait of playwright Samuel Beckett (himself not averse to a drink) to keep watch over proceedings. Occasional DJs play avant-jazz. Barstaff are knowledgeable, friendly and as long as its not too busy, happy to chat at length about the esoteric cocktail list or indeed, knock you up something they think you'll like.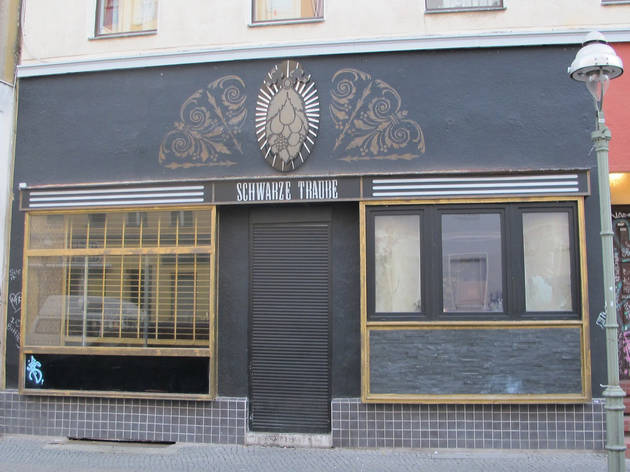 Schwarze Traube
This Kreuzberg bar's magnificently-bearded owner Atalay Aktas is something of a Berlin legend, ever since his jaw-droppingly good cocktails won him the hotly-contested 'Germany's Best Mixologist' prize in 2013. You can see how Aktas wowed the crowd by visiting his tiny, knock-to-enter cocktail bar, just down the road from the Markthalle in Kreuzberg. Once admitted, you're inside, a small bar divided into three distinct areas, low seating and black wallpaper with golden fleur-de-lys on the walls. It's all about the detail here, the enormous hunks of ice and antique glassware perfectly paired for the concoctions within. There's no menu here - waiters simply ask for your flavour preferences and Atalay will create something especially for you.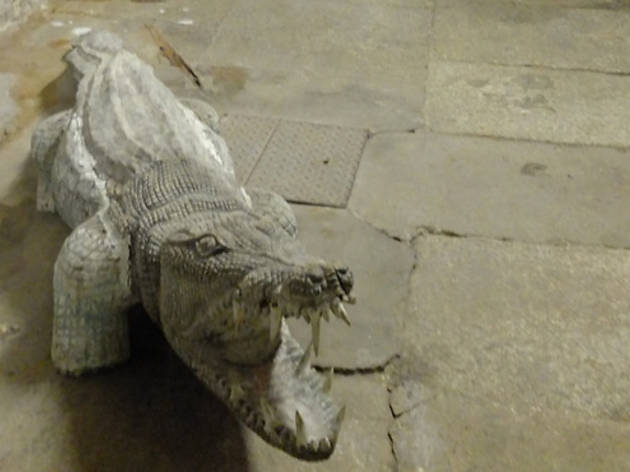 Le Croco Bleu
One of the newest bars to hit the cocktail scene, Le Croco Bleu is the baby of Berlin drinks royalty, Gregor Scholl, who began his career at the Charlottenburg stalwart Paris Bar before opening the cultish Rum Trader. Housed in the old machine rooms of the 19th century Bötzow Brewery, its name derives from a semi-apocryphal story about a pair of Berlin Zoo crocodiles who were given shelter in a basement pool at the end of the Second World War. They've cleverly built around the original machinery and piping, installing a beautiful tiled floor, high chairs upholstered in emerald green leather, glass tables and an assortment of stuffed animals. Their rare gin collection is impressive, as are the cocktails that fly out of the small cubbyhole bar, their Acu Acu a particularly potent blend of aged rums, orgeat and absinthe.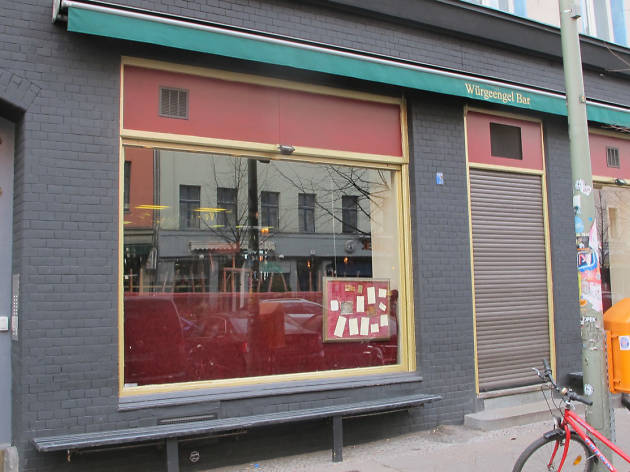 Würgeengel
A bit of a mouthful, but this sultry boozer is named after Luis Buñuel's absurdist masterpiece 'The Exterminating Angel', in which a group of bourgeois worthies find themselves inexplicably unable to leave a lavish dinner party. There is certainly an Old World sensibility conveyed here: the smartly dressed waiting staff, leather booths and glass-latticed ceiling evoke a noir-ish film set. The accessibly priced menu features a decent wine list, as well as classic cocktails, while a small selection of food can be ordered in from the Gorgonzola Club club next door. Lovely in summer too, when a canopy of greenery curtains the outdoor picnic tables.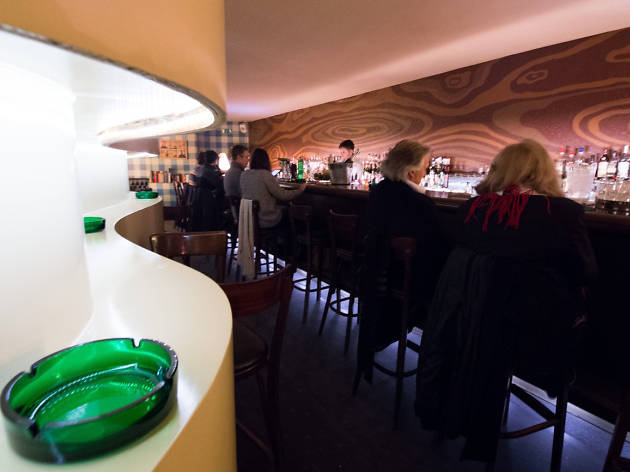 Green Door
Behind an actual green door (access granted by doorbell) lies this popular Schöneberg cocktail bar. The heavily kitsch décor will maybe grow on you after a few strong drinks: all oversized gingham wallpaper, curvy white walls and framed 1970s pictures. Playwright Fritz Müller-Scherz opened the bar 15 years ago, and it boasts a solid crew of upmarket regulars as well as booze tourists on the quality Berlin cocktail trail. Their tome-like drinks menu runs the whole gamut from the basics to their house Green Door cocktail, a refreshing mix of champagne, lemon, sugar and mint.
SEE More cocktail bars in Berlin