Heads up! We're working hard to be accurate – but these are unusual times, so please always check before heading out.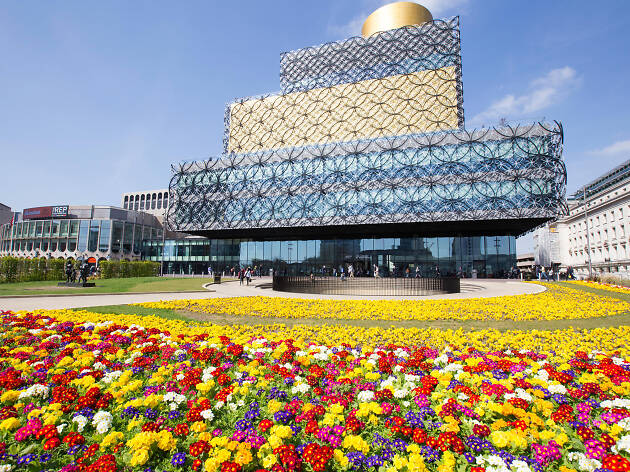 The best things to do in Birmingham in spring
From waterway walks to Tolkien tours, here's our guide to the very best things to do in Birmingham in spring
When it comes to things to do in spring, blooming Birmingham is something of a showstopper. With its winding canals and excellent parks – not to mention all of JRR Tolkien's magical old stomping grounds – this city is a living, breathing fairground that never stops giving. Stuck for what to do after visiting one of the best restaurants in Birmingham, or fancy a detour before trying one of the many excellent Birmingham bars – or indeed a big-hitting museum? Then this list will have you covered. Whether you're more into cooking classes or pub crawls, this is our pick of the city's most glorious spring thrills.
RECOMMENDED: Full guide to the best things to do in Birmingham
Best things to do in Birmingham in spring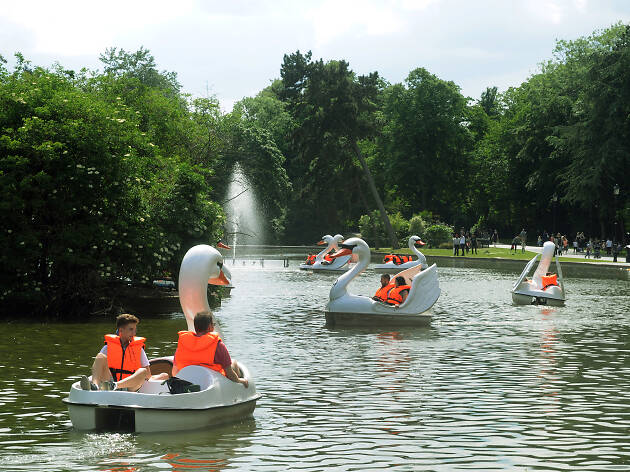 Put your trousers on, have a cup of tea, and think about leaving the house... our parks and gardens are superb in spring. Sutton Park is one of Europe's largest urban parks, and boasts a Roman road, seven lakes, woodlands and heathland where wild ponies and cattle graze. Nearer the city centre, Cannon Hill Park has a Grade II-listed bandstand, boating lake, tennis courts, playgrounds, a Japanese garden and a 36-hole mini golf course. More intimate is Martineau Gardens, a community project with vegetable plots, beehives, orchards and wildlife areas across two acres in Edgbaston. And for something really special, the Birmingham Botanical Gardens has four glasshouses full of tropical and subtropical plants as well as cacti and around 25 bonsai trees. Look out for the orchids.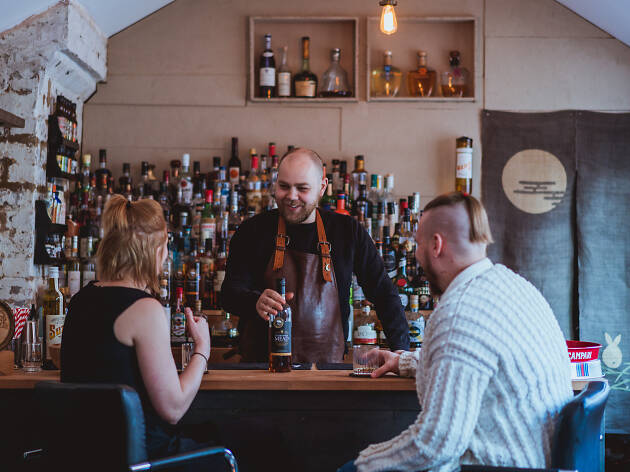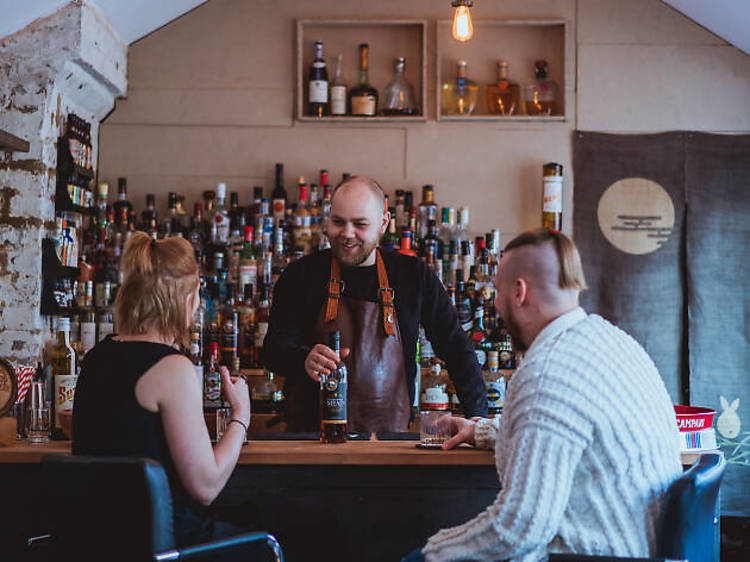 Sip your way along the Jewellery Quarter Ale Trail
The sun is out, the sky is blue, the birds are singing, but where are you? You're in the pub. And pretty soon you're going to another one. The Jewellery Quarter Ale Trail is up there with the best of the great British pub crawls, especially in spring. There are more than 20 venues to visit, from traditional boozers (The Queen's Arms, The Rose Villa Tavern) to music venues (Actress & Bishop, RJJZ Jazz Cafe Bar) and food pit stops (Hen & Chickens, Indian Brewery). But the highlight will undoubtedly be a visit to a working brewery: the quirky Rock & Roll Brewhouse, the uber-cool Burning Soul Brewery, and the Brum-tastic Two Towers Brewery at the Gunmakers Arms are all a treat. Just tell an adult where you're going first.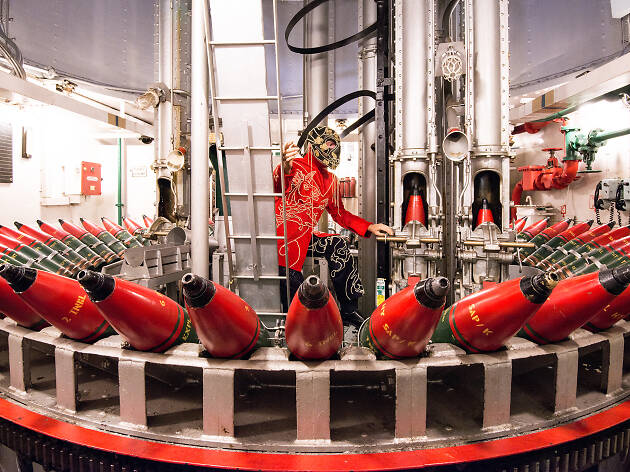 Photograph: Charles Littlewood
When it's piddling it down, galleries are a godsend. Thankfully, we're blessed with some belters. The Birmingham Museum & Art Gallery is a grand setting for the world's largest collection of pre-Raphaelite art. The art deco Barber Institute of Fine Arts by the University of Birmingham has works by Rembrandt, Van Gogh, Monet and Picasso, while the Ikon Gallery in Oozells Square (with its stunning cherry blossoms) is the place for modern and conceptual art. See some familiar local landscapes at Reuben Colley Fine Arts, or explore the medium of photography at Argentea Gallery in the Jewellery Quarter, and let it damn well rain.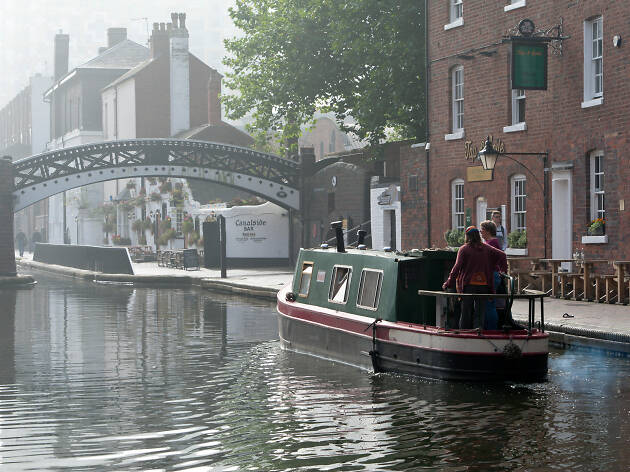 Everybody knows Birmingham has more miles of canals than Venice has Cornettos, or something. But do you know how to make the best of them? There are 35 miles of historic, mainly shopping-trolley-free waterways to explore, and you can do it along the towpaths or on the water. Take a city centre walk on the waterside, from The Mailbox to the Arena at Oozells Loop, then reward yourself with a pint at The Malt House pub. Or make chocolate your goal by cycling along 'the cut' from The Cube into Edgbaston, past the university, and up to Cadbury World at Bournville. If that's too energetic, catch 'Ariel' the Waterbus outside the ICC for a short hop, or take an hour-long cruise on one of Sherborne Wharf's luxury passenger narrowboats. Adventurous types can even go canoeing or stand-up paddleboarding (under the supervision of a qualified water sports instructor).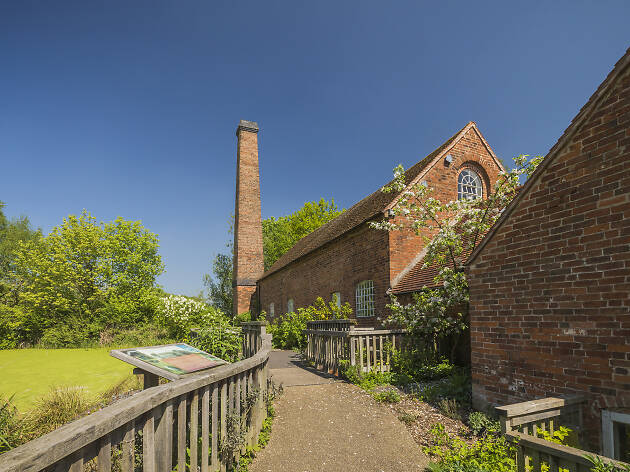 Birmingham is full of ogres, goblins, hobbits and ringwraiths, but enough about Broad Street on a Saturday night. The city was also the boyhood home of JRR Tolkien, whose 'Lord of the Rings' books were inspired by many a local landmark. The Tolkien Trail takes in some fascinating sights that struck awe and wonder into the mind of the young scholar. Sarehole Mill, built in 1542, is now a museum, but it was once the stomping ground of young John, and along with the nearby ancient woods of Moseley Bog, it provided inspiration for The Old Forest and the home of Tom Bombadil. Don't miss the striking redbrick Perrott's Folly and nearby Edgbaston Waterworks Tower, which are believed to have inspired Tolkien's Two Towers of Gondor.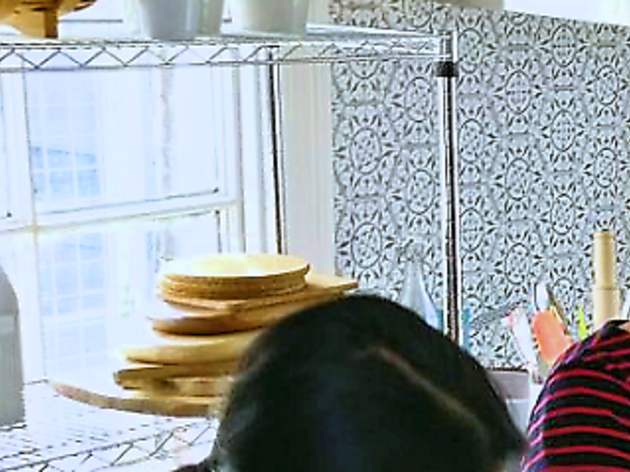 Spring is here, which means your new year health kick will have entirely disappeared from memory. Why not fill that vacant headspace with some new culinary knowledge? The Spice Club by Monica Sawhney Haldar offers Indian cooking classes in Digbeth, making Punjabi classics and Mumbai street food. Loaf bakery in Stirchley has a variety of courses from sourdough to seafood, but its day-long Bread: Back To Basics class is a must. And for some home-cooked Caribbean know-how, head to Tan Rosie's cookery school in Witton, where Monica and Lee will demonstrate delicious dishes from Jamaica, Barbados and beyond.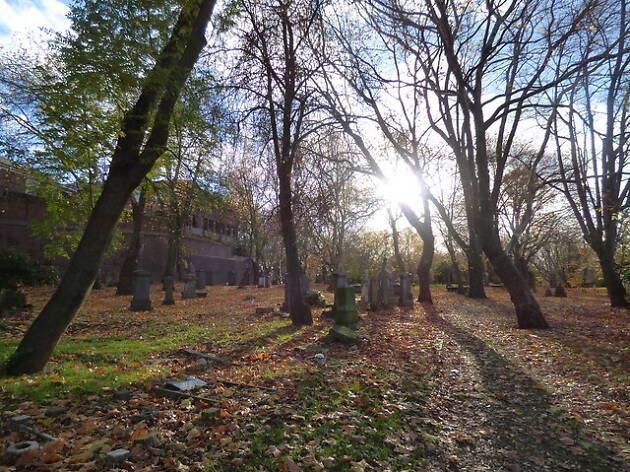 Photograph: Elliott Brown / Flickr
Meet us at the cemetery gates
Yes, yes, we know spring is a time for freshness and light and all that, but it's also the best time to visit our historic graveyards. No, really. The Jewellery Quarter boasts two of the city's oldest Grade II-listed cemeteries, which are the final resting places of some of the city's most celebrated luminaries. Dating back to 1836, Key Hill Cemetery is rich with architectural features, not least the graves of revered politician Joseph Chamberlain and the inventor of custard and baking powder, Alfred Bird. Next door is Warstone Lane Cemetery, where you'll find two tiers of catacombs, and the graves of John Baskerville (of typeface fame) and Harry Gem, the inventor of lawn tennis. Guided tours are available, too.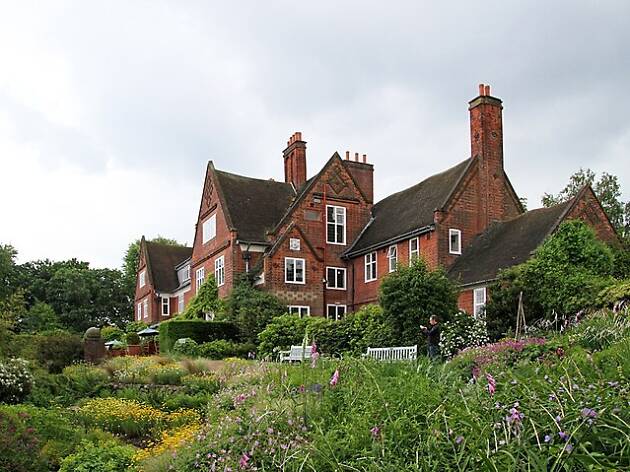 Photograph: Tony Hisgett / Wikimedia Commons
Raining again? We've got just the thing. Our great city has some notable houses to shelter in, both big and small. Start off at the last surviving Back to Back courtyard houses. Now run by the National Trust, they have been painstakingly restored to recreate a slice of Victorian working-class life (don't miss the 1930s-style sweet shop). For a bit of arts and crafts splendour, Winterbourne House and Gardens is a charming Edwardian abode with William Morris designs, ornate gardens and a working nineteenth-century printing press. Want something properly grand? Head to Aston Hall: a Grade I-listed Jacobean mansion overlooking Villa Park.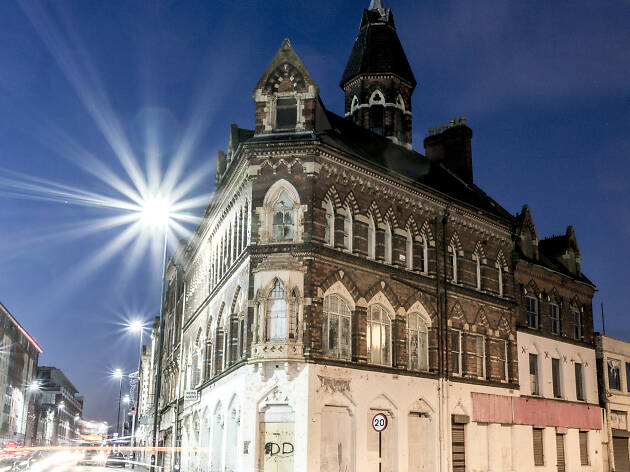 If the weather is behaving itself, there's nothing better than a walking tour to get you re-acquainted with the city. Positively Birmingham's Edward Burne-Jones tour will show you the haunts and works of the pre-Raphaelite artist, whose exquisite stained-glass windows adorn St Philip's Cathedral. Birmingham Heritage Walking Tours run a number of fascinating events, including the Lost Pubs of Birmingham tour, where you can find the site of the legendary and frankly terrifying Jewellery Quarter pub The Vampire. Take an umbrella and a string of garlic.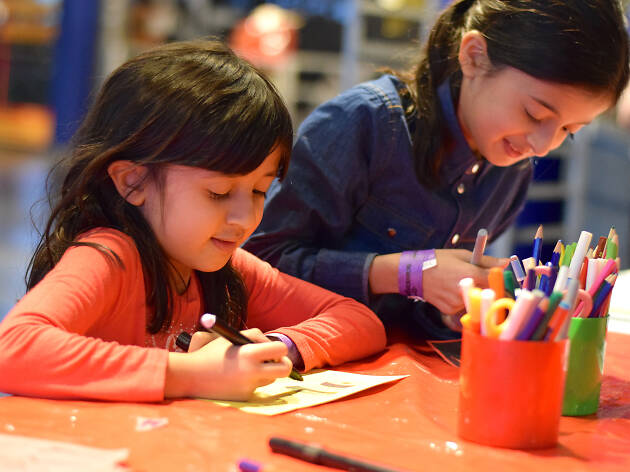 Follow in lunar men's footsteps
Go in search of the men who powered the Industrial Revolution. Matthew Boulton and James Watt were the Jobs and Wozniak of their day, and they met every full moon with other like-minded visionaries in a club called the Lunar Society. You can visit Boulton's grand home Soho House, where the society convened each month, and see how the Georgian industrialists lived. View some of their handiwork at the Thinktank Birmingham Science Museum, where their Smethwick Engine remains the oldest working steam engine in the world. Both men are buried at St Mary's Church in Handsworth, known as the cathedral of the Industrial Revolution.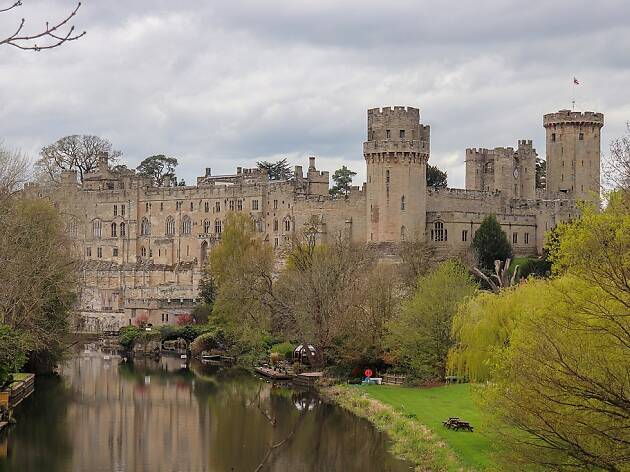 Photograph: Vauxford / Wikimedia Commons
Some of the best bits of Birmingham aren't even in Birmingham. The city's central location and excellent transport links make it ideal for exploring some equally fascinating places that are under an hour away. Rub shoulders with tourists from all four corners of the earth to see Shakespeare's birthplace in Stratford-upon-Avon (and if you want more Will, just visit the amazing Shakespeare Memorial Room at the Library of Birmingham). Skank over to neighbouring Coventry and visit the 2-Tone Village and Coventry Music Museum to celebrate the fortieth anniversary of the ska record label, and local bands The Specials and The Selecter. Or go for a raucous banquet at Warwick Castle. With jesters, medieval fashion and sword fights, it'll remind you of a night out on the town.
Need more inspiration?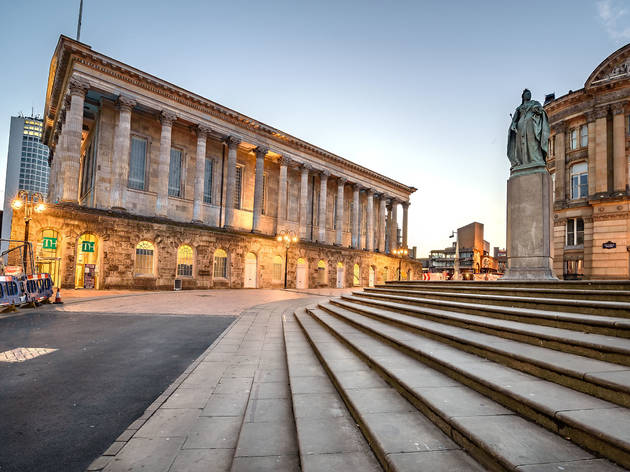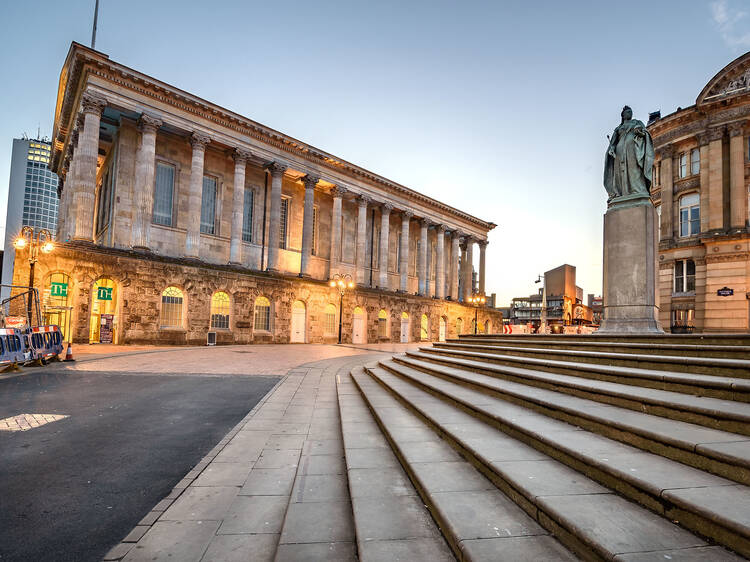 To really learn about the city's historic manufacturing neighbourhoods, inspired inventions and great sporting achievements, you'll have to go exploring. Which is why we've put together this handy bucket-list guide.