Longtime South End favorite, the Beehive, is hosting its 15th Annual Bastille Day Soirée this evening.
Bastille Day celebrates the day that the French people stormed the Bastille in Paris, demanding arms and ammunition stored there. However, this ended up sparking the French Revolution and is in many ways similar to the 4th of July in the United States. Celebrated each year on July 14, the holiday is a great excuse for both Francophiles and French ex-pats to enjoy French food and live music.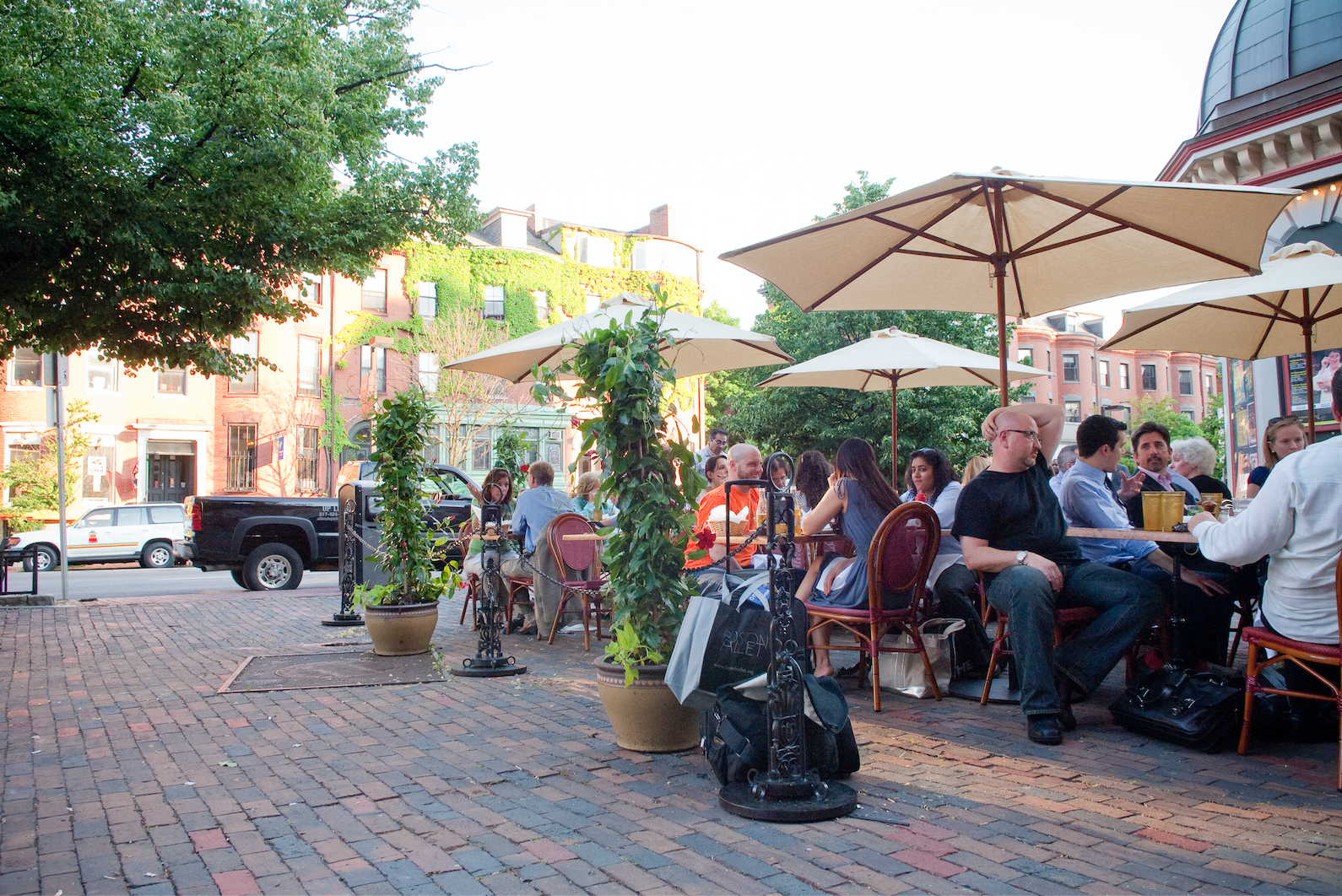 This evening the Beehive's Bastille Day party will be held from 5pm to 1am at the restaurant in the South End. The Beehive is one of the coolest spots in the South End, its patio is always buzzing and the interior is raw and funky. This is one of the best spots to enjoy dinner and live music on any night, but tonight is sure to be even more of a blast.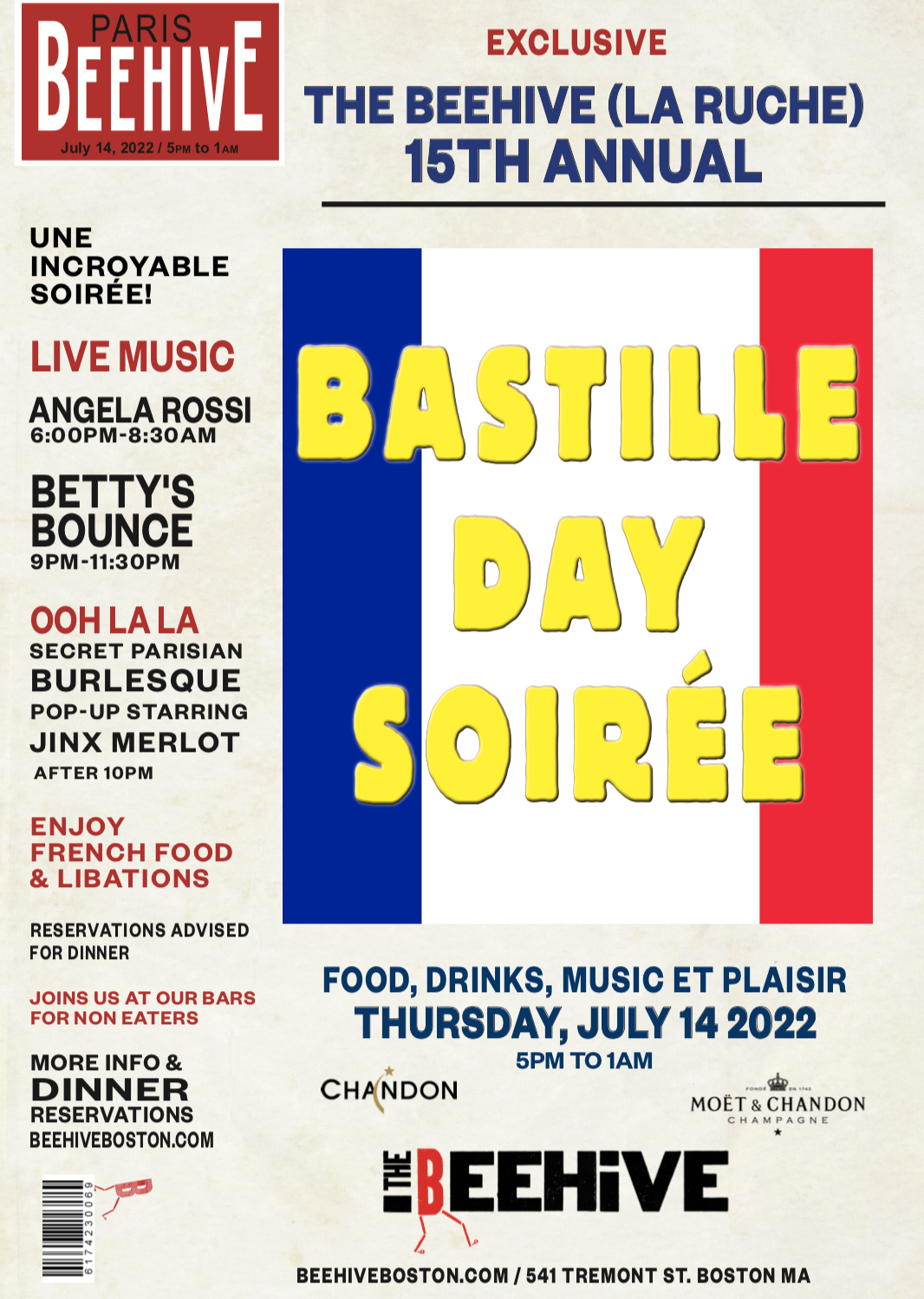 Chef Ryan Skeen has some special additions to the menu like Côte de Bouef for two and moule frites au curry. Both traditional dishes are sure to evoke fond memories of trips to France, especially when enjoyed alongside live music performances by Hot Club Swing. They will be on stage from 6:30pm–8:30pm and then Angela Rossi goes on from 9pm–12:30am and there will also be a surprise Parisian burlesque show starring Jinx Merlot sometime after 10pm. We hear it will be quite the show!
While the event is free to attend, reservations are recommended for dinner so be sure to book a table at the Beehive before heading over.