Negroni Week is September 18-24 and we are celebrating all month at Time Out Market Boston.
Indulge in a trio of Negronis, available individually or in a delightful flight of three. With each Negroni purchased, $1 will be dedicated to supporting Slow Food, which is a great cause dedicated to increasing access to "good, clean food for all."
Your generosity will be amplified as Campari pledges to match a portion of the proceeds. Savor the flavor or Negroni week this September all month long while making a meaningful impact. They are $15 each or $18 for a flight of all three.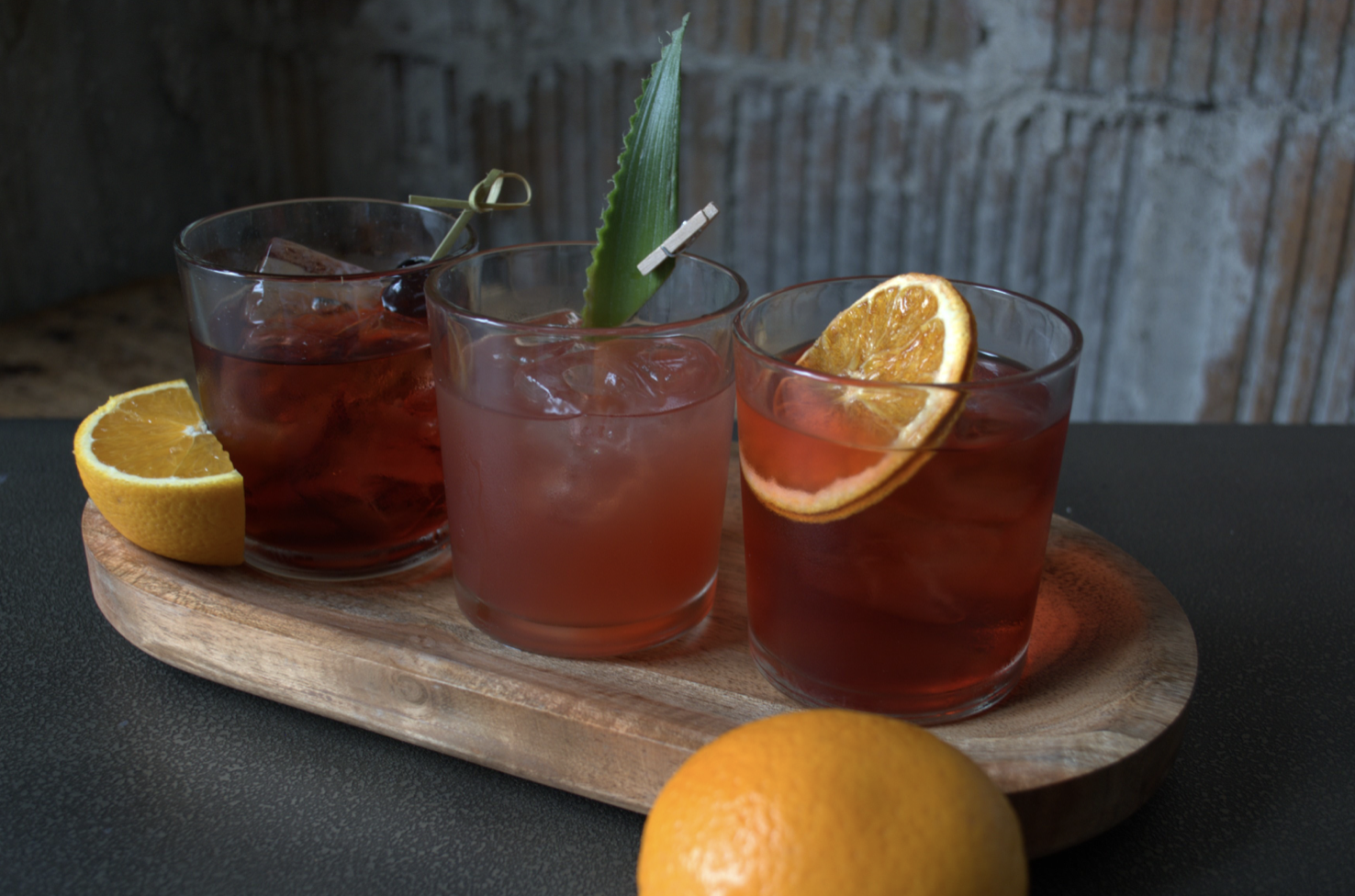 Interested in trying a variety of Negronis? Try each of this month's creations:
Self Care: Pineapple Infused Citadelle Gin, Coconut Fat Washed Campari, Cinzano 1757 Dry Vermouth, Oleo Saccharum

Mezcal

Negroni: Montelobos Espadin Mezcal, Campari, Orange Tincture, Cinzano 1757 Vermouth Di Torino, Saline

Banana Boulevardier: Russell's Reserve 10 Year Bourbon, Banane du Brasil, Amontillado Sherry, Cocoa Nib Campari
And if a trip to Time Out Market Boston gets you in a cocktail-sipping mood, head to some of our other favorite cocktail bars across town.