Dine Out Boston (formerly known as Restaurant Week) has returned to The Hub for its 20th year. Visit DineOutBoston.com to browse menus and make reservations at more than 175 participating restaurants from March 1-6 and 8-13.
Presented by the Greater Boston Convention & Visitors Bureau (GBCVB), and sponsored by American Express, Dine Out Boston is a bi-annual, value-driven dining program that offers diners tons of tantalizing choices at some of the city's most in-demand tables. The flexible pricing structure allows restaurants to customize their lunch and dinner menus by choosing price-points: lunch for $15, $20 or $25 and, dinner for $28, $33 or $38. (Restaurants can offer as many courses as they desire at their selected price.)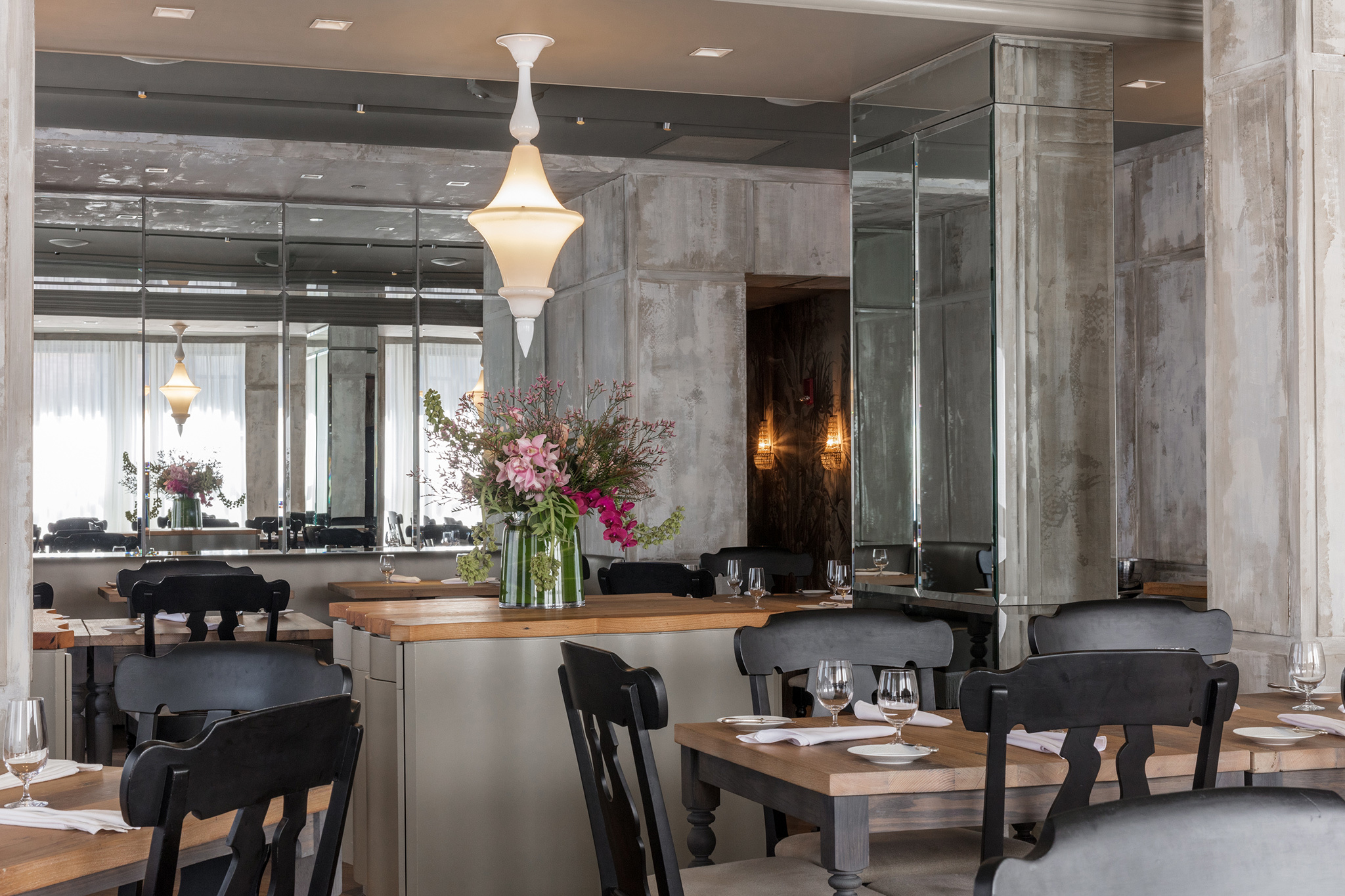 Among the notable participants: Barbara Lynch's B&G Oysters, a South End favorite, is offering $25 lunch and $38 dinner options (including squid ink tagliatelle with clams, mussels and saffron crema). Lynch's Menton, one of the city's most luxurious restaurants, is offering a two-course menu for $35, three courses for $48, and five courses for $85.
In addition to the regular Dine Out Boston dates, Zuma - the buzzy Japanese hot spot inside the Four Seasons One Dalton Street — is offering its $25 lunch and $38 dinner menus on March 15-20 as well. Bistro du Midi, one of the Back Bay's priciest places to eat, is also offering $25 lunch and $38 dinner menus. Carnivores can head to the esteemed Grill 23 to enjoy a $38 dinner menu (choices include petite prime sirloin and pan-seared duck). Speaking of steak, both Boston Chops locations are among the notable culinary names on the program roster.
Since 2012, the GBCVB has used the program to give back to different local non-profits; more than $400,000 has been raised for charities thus far. The charitable partner for March 2020 is ProStart, a nationwide, two-year high school program that reaches nearly 150,000 students in more than 1,900 high schools across the United States. From culinary techniques to management skills, ProStart's industry-driven curriculum provides real-life experience opportunities and builds a foundation to last a lifetime.
Once Dine Out Boston ends, remember to keep tabs on Boston's dining scene by checking out our lists of the hottest new tables and best restaurants in Boston.