You can enter the city's most delicious address in your GPS once again, now that Time Out Market Boston has reopened its doors. We've covered all the bases to ensure you'll have a great — and safe — time. If you're not sure how to go about ordering tasty bites and fine libations (remember, you can now purchase craft beer, fine wine, and inventive cocktails to go), check out our handy guide for how to order at Time Out Market Boston.
Whatever you feel like having — maybe you and your crew want to go big with a multi-eatery foodie feast, or perhaps you want to chill on your own with a nibble and a glass of wine — you'll be able to enjoy a Time Out Tastecation, the ultimate staycation destination where guests can send their taste buds on a culinary voyage.
With more than 23,000 square feet indoors and a newly-expanded patio of 6,000 square feet, Time Out Market Boston now sprawls across 29,000 square feet. There's plenty of room to space out and dine in style while being responsible.
Here's a peek of what's in store now that we've reopened our doors...
Enhanced safety protocols:
Lots of sunny patio space:
Ample seating with lots of room inside: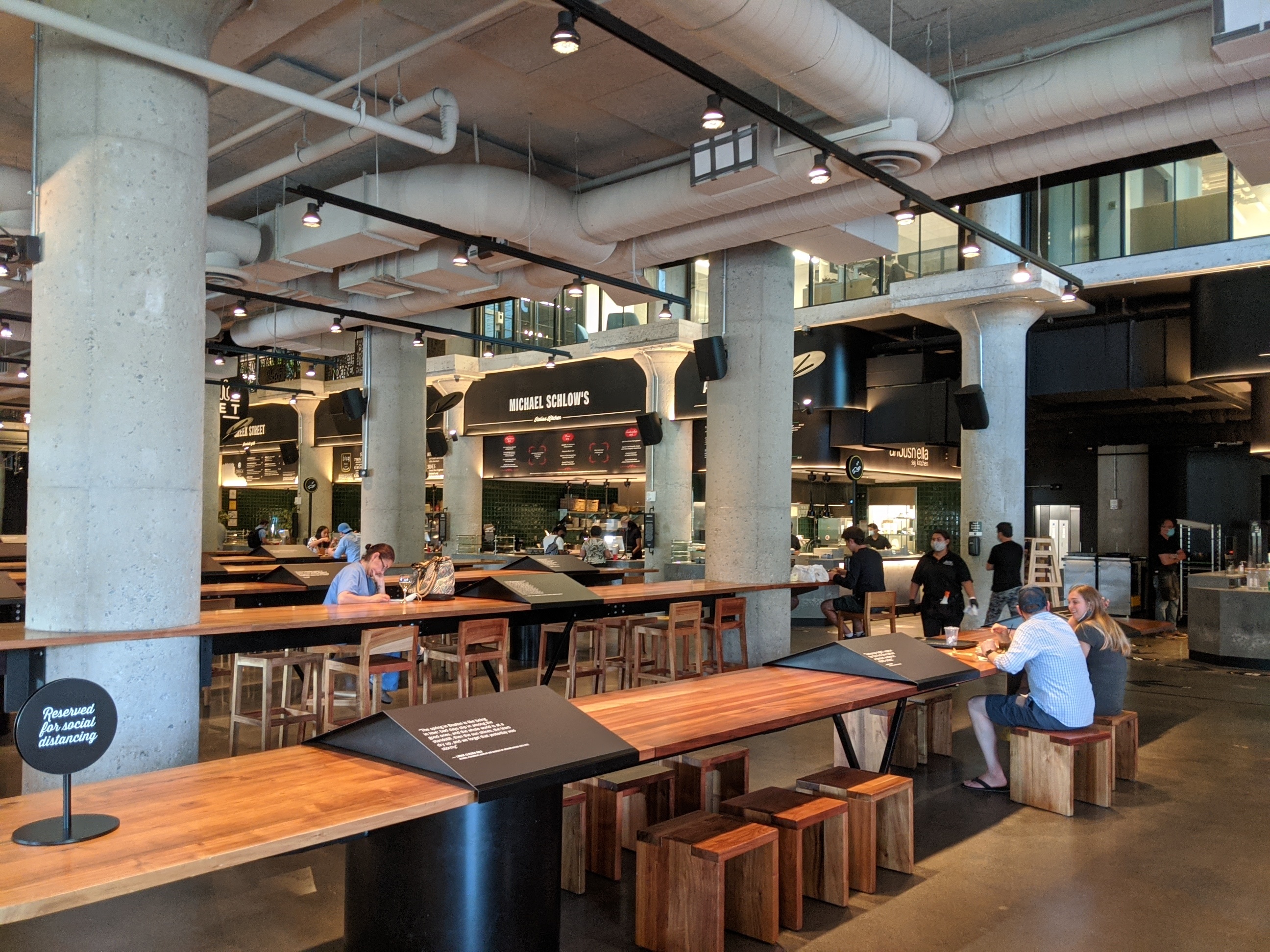 New, safety-minded procedures at the bar:
Cool new cocktails, including adult juice boxes:
And of course an endless assortment of tantalizing treats, from savory morsels and sweet bites to juicy umami bombs courtesy of the Market's newest incubator project, Nu Burger: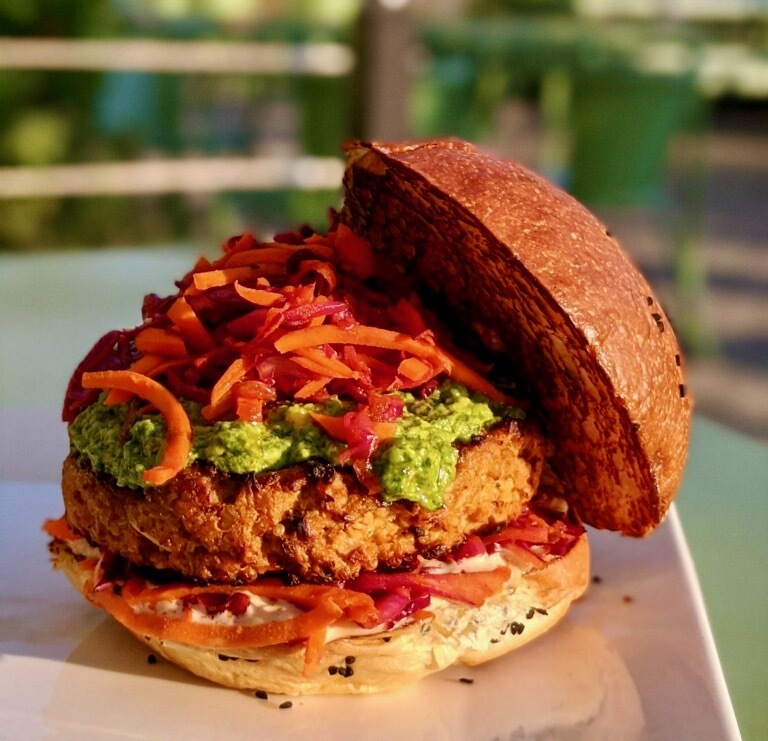 And unbelievably tasty fried chicken from BISq:
Some of the best chefs (including Michael Schlow) and restaurants in the city are here to delight your senses:
Stay tuned to Time Out Boston for updates on the Market!