Free Shakespeare on the Common is back in Boston just in time for the dog days of summer. Enjoy a free show under the stars each night in Boston Common at 8pm (except for Mondays until August 7th).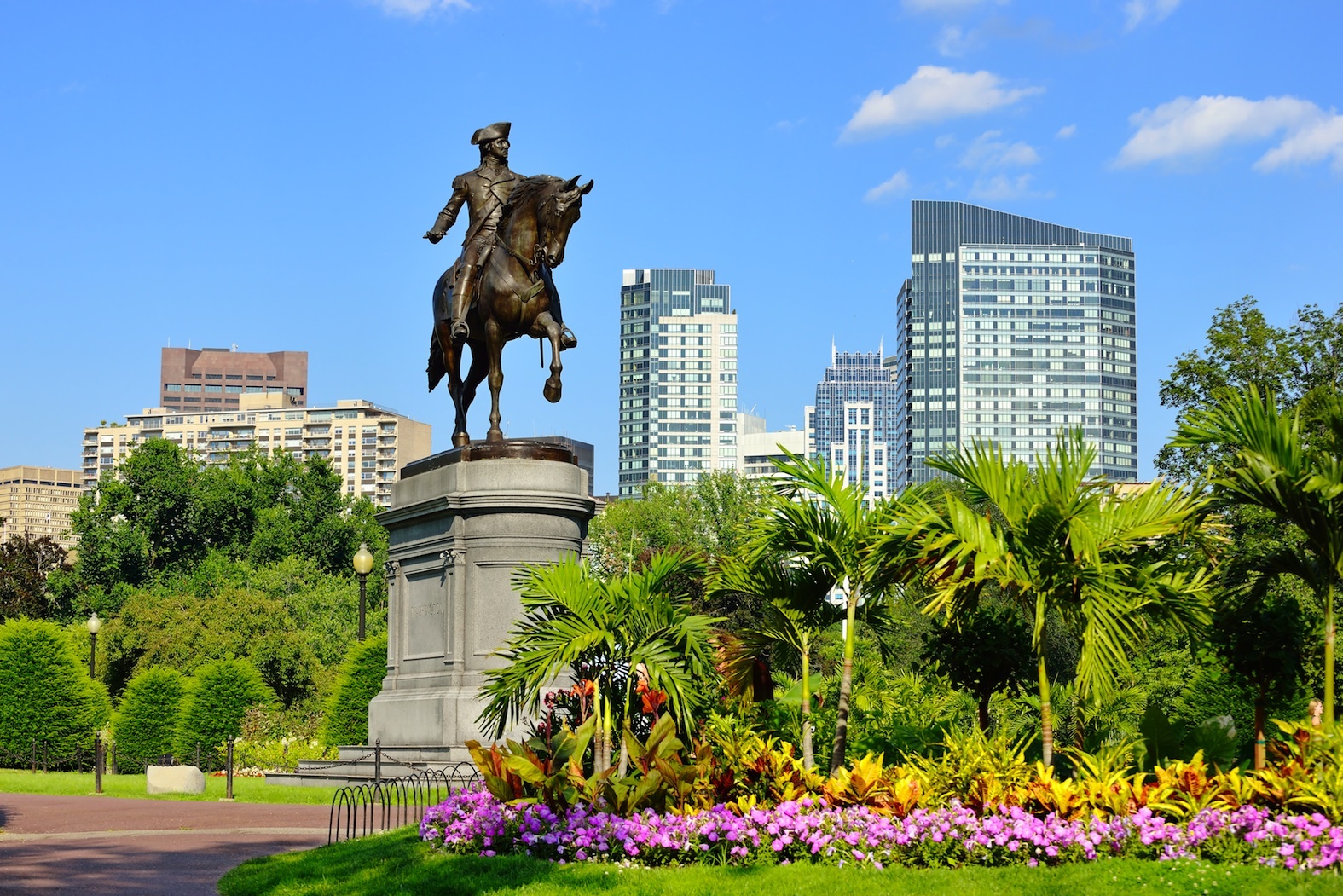 This year the Commonwealth Shakespeare Company (CSC) and Artistic Director Steven Maler are presenting William Shakespeare's Much Ado About Nothing, directed by Megan Sandberg-Zakian. While this is one of Boston's most beloved free summer activities, if the theater isn't for you we have also rounded up a list of the 21 best things to do in Boston in the summer, so there is surely something that will spark your interest. But if you have never been to a Shakespeare on the Common show, give it a try, it is so much fun.
One of Shakespeare's most popular plays, Much Ado About Nothing revolves around two couples. On the one hand there is Beatrice and Benedick, at first seem to dislike each other and on the other, there is the naive Hero and Claudio, who quickly fall in love but then run into issues later. Essentially a Shakespearean rom-com, the play deals with timeless themes like trust and betrayal, power and privilege and gender-role expectations. But don't worry, it is a comedy, so everyone ends up in smiles at the end.
"I'm delighted that Commonwealth Shakespeare will continue the beloved tradition of Shakespeare on the Common for a 26th season!" said Boston Mayor Michelle Wu. "We're lucky to have an active, vibrant arts community in our city, and organizations like CSC that help break barriers and expand access to live theater. I look forward to attending this summer's production, and I encourage all of Boston to support and enjoy our amazing theater scene."
The performances take place just behind the Parkman Bandstand on the Boston Common and are free to all, however seating space is first come first serve. Guests can bring blankets, chairs and small picnics. Chairs are also available to rent onsite for $10 each and the Commonwealth Shakespeare Company is offering a range of accessibility services including assistive listening devices, large print programs and ASL interpretation (at select performances).
Here is the schedule of remaining performances:
7/26/22 at 8pm
7/27/22 at 8pm
7/28/22 at 8pm
7/29/22 at 8pm
7/30/22 at 4pm
7/31/22 at 8pm
8/2/22 at 8pm
8/3/22 at 8pm
8/4/22 at 8pm
8/5/22 at 8pm
8/6/22 at 8pm
8/7/22 at 8pm
For more information visit the Commonwealth Shakespeare Company's website and if you are a fan of the arts check out our list of the top theaters Boston.