Looking at the Seaport now, it's hard to believe that just over a decade ago, it was a stretch of unpaved parking lots and docks that seemed like the set of a seedy Ben Affleck and Matt Damon movie. Now, this neighborhood is a micro-metropolis unto its own, crammed with some of the city's most celebrated companies, trendiest bars, restaurants, shops, gyms, theaters and— quite apparently—contemporary art.
We took a stroll down Seaport Boulevard and couldn't believe the artwork that was sprinkled amongst the area's bustling businesses and ongoing construction sites. From bright and bold modern installations to unintentionally artistic relics from Boston's past, here are some of the most eye-catching works that can be currently found on this side of Fort Point Channel.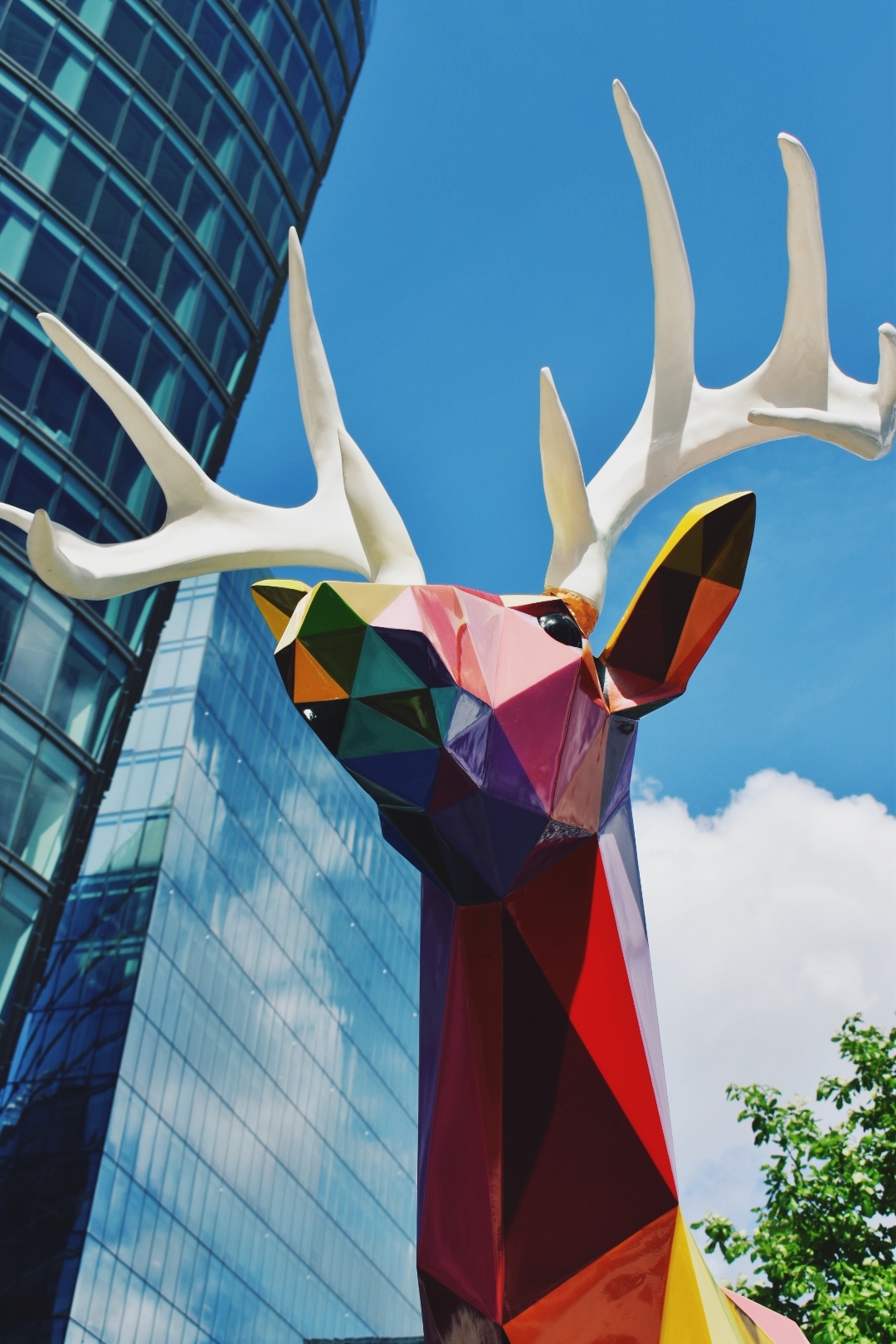 Air Sea Land: In between the lanes of whizzing cars stands a series of seven sculptures from the Spanish artist Okuda San Miguel, entitled Air Sea Land. The vibrant, geometric figures are meant to portray the creation of life and its progression—showing a transformation from mythical concepts to wild animals to domesticated creatures. The work strives to show the relationship between humankind and the animal world, touching upon themes like evolution and coexistence.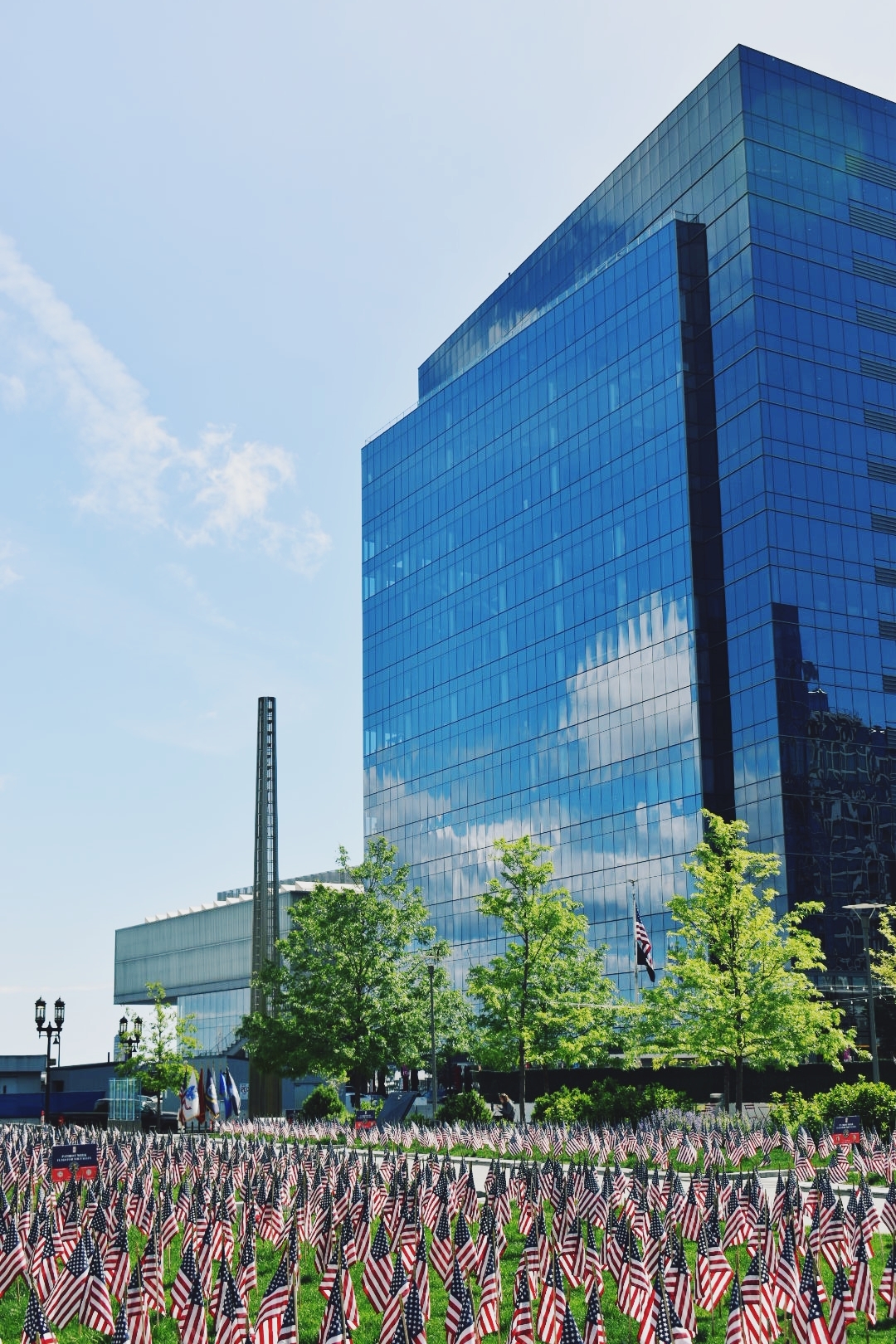 MFH Flag Garden: A sea of American flags cover the Seaport Common lawn, softly waving in the waterfront wind. The impactful display, which will be up until Memorial Day, serves as the Massachusetts Fallen Heroes' Flag Garden. These flags in front of the MFH Memorial honor the service men and women who have lost their lives during war since September 11.
Boston is the New Boston: Capturing the spry spirit of the Seaport in an otherwise old city, the "Boston is the new Boston" mural is like a slogan stamped upon the One Seaport Courtyard. Half Studio and Just Kids are both behind the work of street art, which emphasizes the Hub's split personality as one of the most historically rich, yet most innovative cities in the country.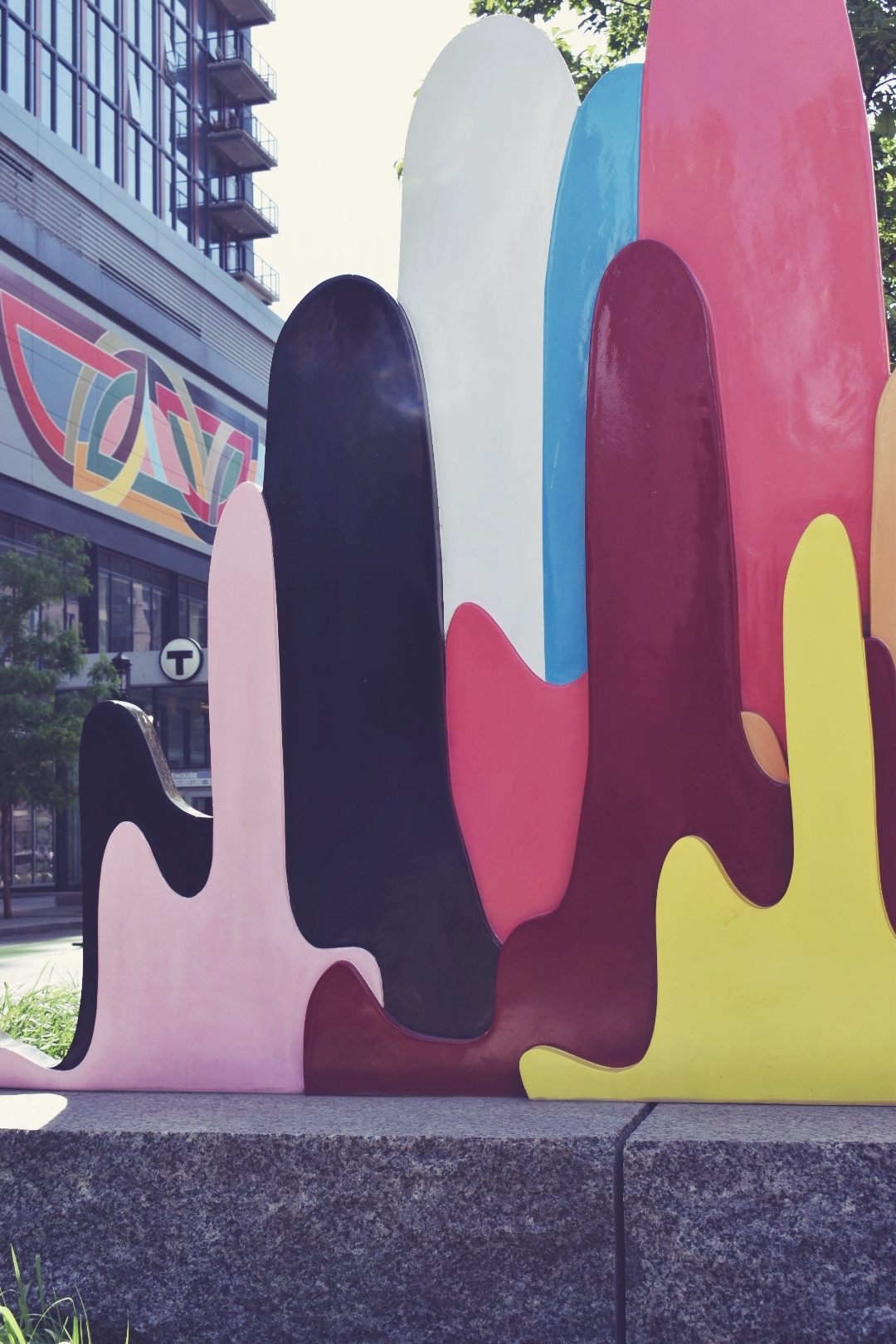 Damascus Gate: Passersby best look up because a reproduction of Damascus Gate (Stretch Variation I) hovers just above eyeline. Hailing from renowned minimalist artist and Malden native Frank Stella's 1970 Protractor series, this multi-color abstract piece seemingly shifts shapes depending on how people look at it. So no matter where folks are on Seaport Boulevard, it'll always give them a new perspective. (We looked at it as it was framed by Okuda's work).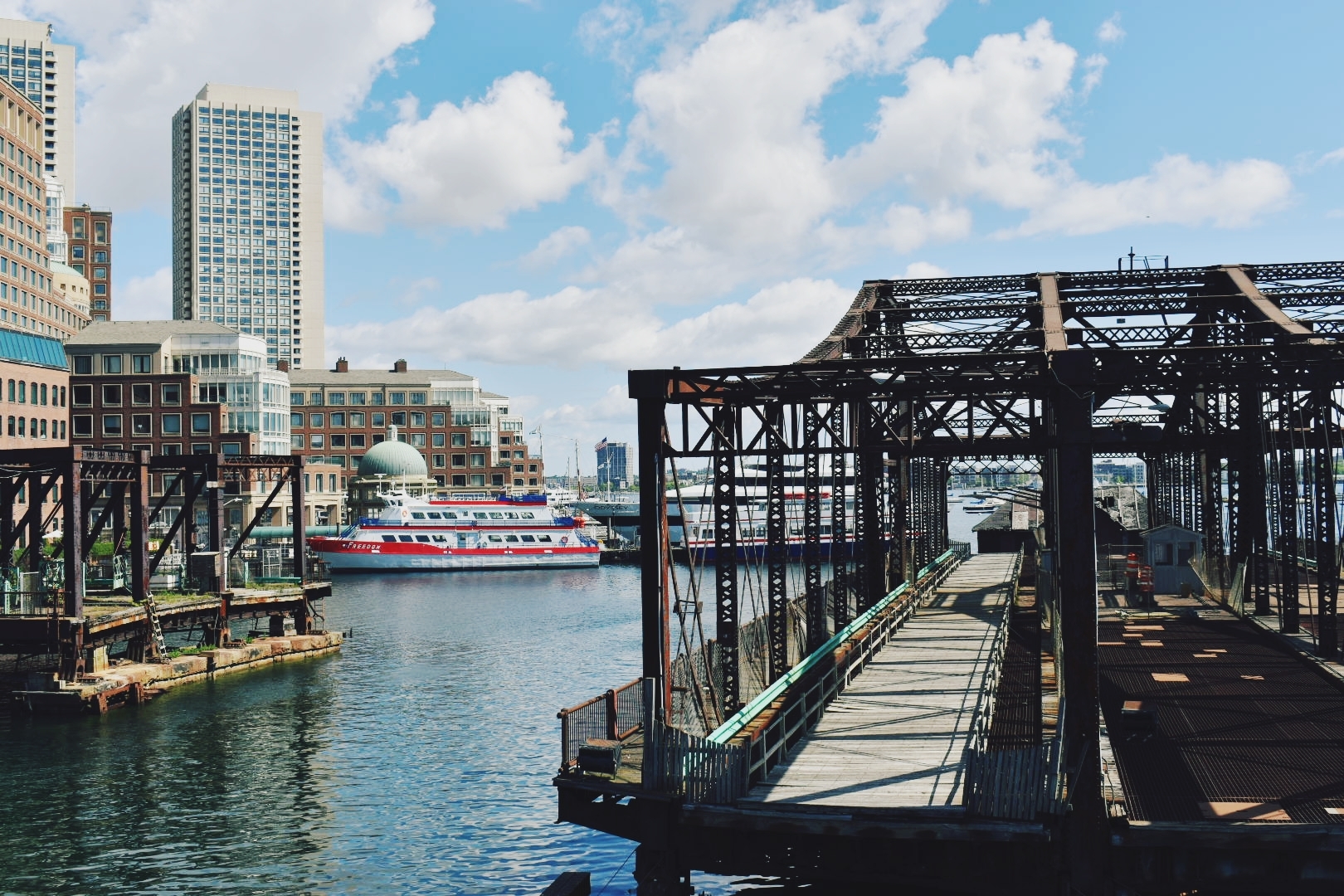 The Northern Avenue Bridge: The view of this landmark is art—by accident. The rusted 1908 structure, which was taken fully out of commission seven years ago after being deemed at risk of falling into Fort Point Channel, is at complete contrast with the shiny new buildings of Seaport. While a portion of the old bridge currently remains an island, the city has started making formal plans to reconstruct it.