The Olympics are about to kick off this weekend, and what better way to watch the summer games than by going out in Boston and drinking like a total champ? Fortunately for you, several restaurants and bars throughout the city are celebrating this long-held tradition of international sportsmanship with novelty cocktails.
For starters, Source in Harvard Square wants you to go for gold just like the fierce competitors taking on Tokyo—but in your own way, by downing a couple of its Golden Aviation cocktails. This specialty drink honoring the Olympics, whose opening ceremony is taking place on Friday, is made of Short Path gin, Luxardo Maraschino liqueur, freshly squeezed lemon and, of course, a golden sugar rim fit for first place.
After a strenuous night of medal-worthy boozing, Source is also offering an on-theme dish for your recovery the following morning. During brunch service, it will be serving up "Olympic Five-Ring Soufflé Pancakes." These fluffy pillows of sweet, sweet carbs will be topped with fresh fruit (blueberries, raspberries, blackberries and bananas) and mint, and served with Moose Hill Farm maple syrup.
Over in the Fenway, you'll find that Game On! will be shaking up another limited-time cocktail, appropriately named Passing the Torch. This drink deserves a place on the podium, with its perfect blend of Bacardi Coconut Rum, banana liqueur, grenadine and Prosecco. Not to mention, it's ideal for staying hydrated as you watch the series of competitions on one of the bar's 30+ screens.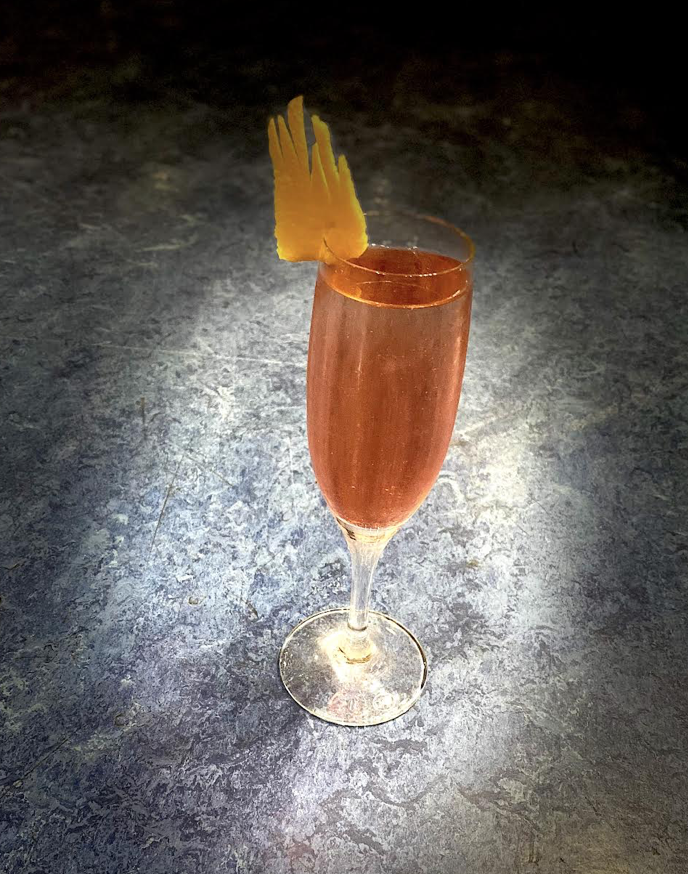 Kings—at its Back Bay, Seaport, Dedham, Burlington and Lynnfield locations—will also be playing up the Olympics with a themed libation that's just exploding with flavor. The bar will be pouring a special Tokyo Pop (Rocks) cocktail, which combines citrus vodka, strawberry puree, lemonade and Sprite, and is finished with a Pop Rocks rim. As you sip your crackling, candy-adorned adult beverage, you can sit back and see all of the action in Japan on the venue's slew of HDTVs and projection screens. But if you're training for the 2024 games, you can also get in some practice with any number of the on-premise activities, including corn hole, bubble hockey and bowling.
And, as we mentioned in our list of the best things to do in Boston this weekend, Precinct Kitchen + Bar will likewise be taking part in the festivities by screening the competitions outside on its patio. This Back Bay establishment will also be serving two alcoholic specials inspired by this year's host city: the Toki Old Fashioned (Toki Japanese whiskey, demerara syrup, cherry vanilla bitters and angostura) and the Cherry Blossom Highball (Roku gin, cherry blossom tea, Fever Tree sparkling lime and yuzu soda).