Did you know that talks about this were even happening? Apparently, this is not a new idea.
The Montreal-based nonprofit group Fondation Trains De Nuit, i.e. the Night Train Foundation, is proposing a daily night train service between Montreal and Boston. The route would include stops in Maine, New Hampshire and Vermont.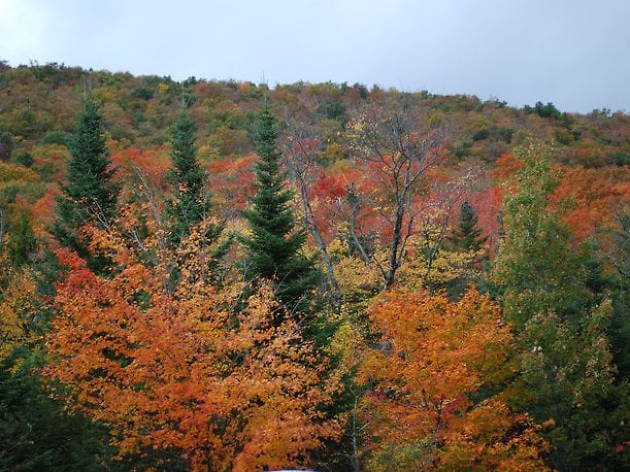 Fondation Trains De Nuit completed a feasibility study over five years ago and got some support from the states, but the project lost steam when it was discovered that the Canadian side of the tracks needed about $100 million in updates, according to The Boston Globe.
But talks have resumed. An international group of leaders met in Coaticook, Quebec to talk through options and the best path forward.
Right now here are the proposed plans:
Train service could begin in 2025 or 2026 and the train would hold 120 passengers in sleeper cabins and 70 people in regular coach seats.
Surprisingly, they are proposing that tickets start at $150 for one-way journeys from Boston all the way to Montreal, which would be a 14-hour trip. François Rebello, a former Québec politician painted a dreamy picture of the trip for the Boston Globe, "You can easily imagine what it would be like to depart Montreal, have your meal on the train, go to the bar car and have a drink, watch some entertainment, and then go to sleep," he said.
While the service is far from being a reality at the moment, a romantic overnight train from Boston to Montreal is something I think many people could get on board with, so we will certainly report on any updates. But in the meantime, here are some of our favorite places to visit this Fall, by car, which will hopefully be accessible via train in the future.