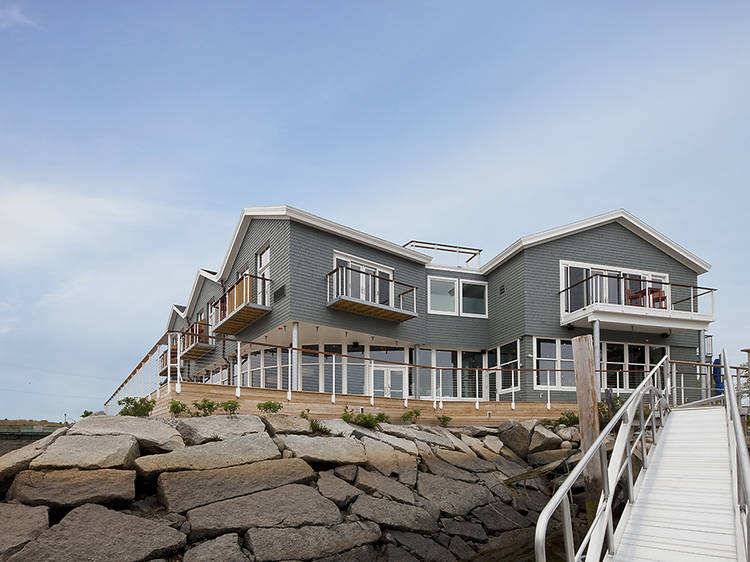 Photograph: Courtesy The Boathouse
Home to the Bush compound, this seaside town has plenty of attractions for the hoi polloi as well: beach walks (take the Parson's Way Shore Walk to spy on the homes of One Percenters), bike trails, boutiques and one of the most lauded lobster rolls in New England, courtesy of The Clam Shack (opt for mayo and melted butter to really bring it home).
Eat at: Earth at Hidden Pond (354 Goose Rocks Rd; 207-967-6550) highlights seasonal and local ingredients, including herbs and vegetables grown just behind the restaurant. Chez Rosa (2 Ocean Avenue Dock Square; 207-204-0183) elevates New England's natural bounty with its classically French preparations. Drink in the good life with a pre-dinner cocktail at The Tides Beach Club (254 Kings Hwy; 855-632-3224).
Stay at: The Boathouse (21 Ocean Ave; 207-967-8225) brushes up against the Kennebunk River, which is easily viewed from your sleek room's oversized windows.
Bad for: Solitude. Unless you bike outside of town, this area is a tourist magnet once temperatures rise above 60 degrees.