Turns out, Bostonians don't think too highly of The Hub's nightlife, deeming it literally the worst in the world.
Time Out just shared this year's list of the best cities in the world, which was compiled using data from the Time Out Index. Overall, Boston came in at #22—a ranking that took a major hit because pollsters scored our nightlife so abysmally.
While we may have built a bad rap in the past, Randy Greenstein and Ed Kane, co-owners at Big Night Entertainment Group, are pointing out the big strides Boston has made when it comes to going out.
Why we think it's awful.
"Yeah, the reputation here is that it's a sports town, it's a college town, it's a bar city," says Greenstein. "It's been known for Southie and St. Paddy's Day. We need to change the perception."
"It's just factually inaccurate now—it's historically accurate, but it's not actually factually accurate," he adds.
Let's first lay out the obvious: Yes, our clubs have a 2am curfew—a fact that New Yorkers never let us forget while flaunting their ability to party till daybreak; in lieu of the countless nightclubs you may find on the Vegas Strip, we have a disproportionately large number of pubs and sports bars, which tend to be packed with sloppy undergrads and fans who are solely fixated on the TV screens; our fickle climate and especially brutal winters don't exactly make for the steamy, sexy ambiance that you'll find in South Beach; and, as Kane put it, we're dealing with "500 years of Puritan history," glimmers of which can still be seen in Boston's persistently prudish attitude towards alcohol-fueled fun, like happy hours and bottomless brunches.
"There is a history of not great nightlife here, which we think we took advantage of," Kane says of Big Night. "I mean, we spent $50 million building places since 2018—just in Boston."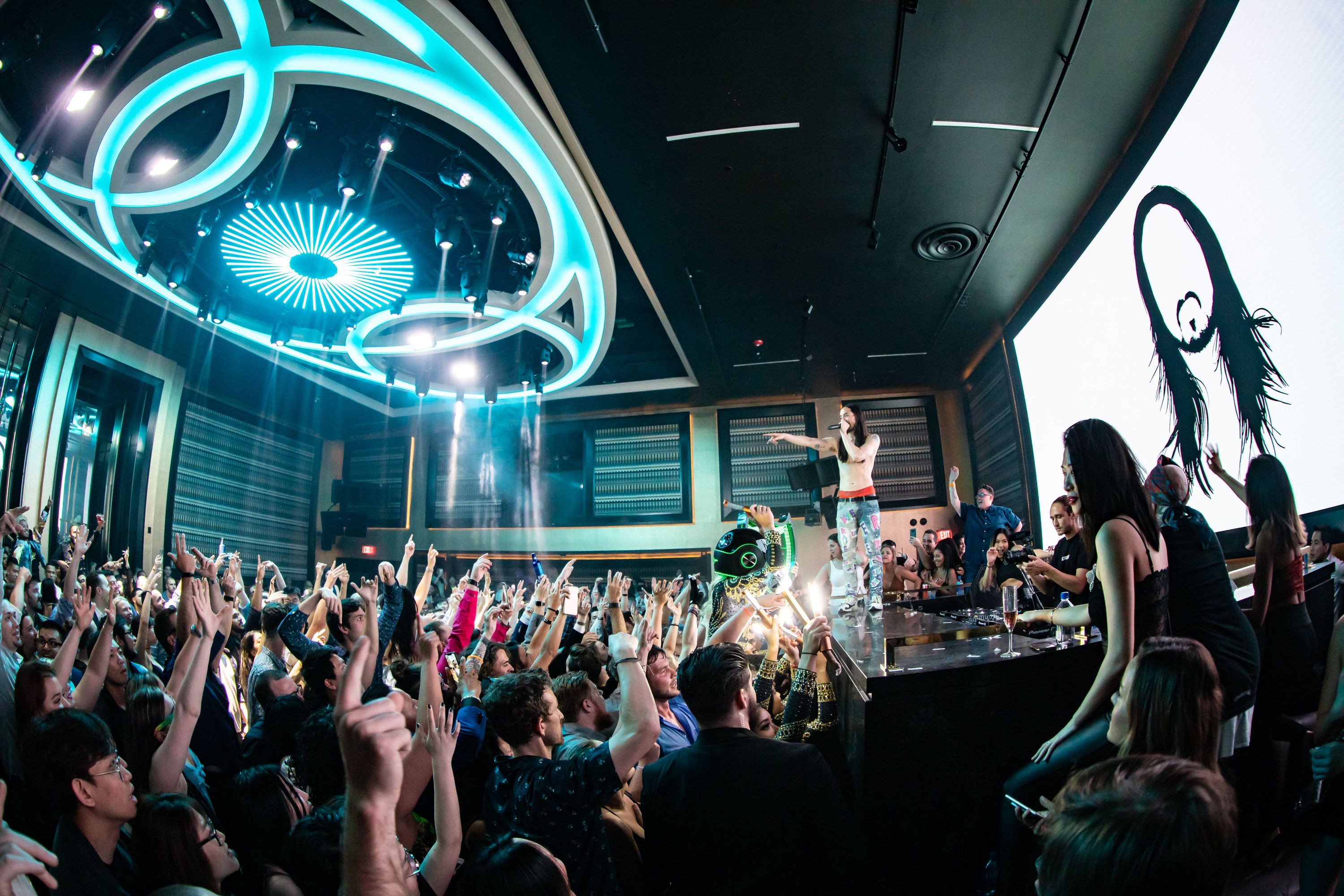 Why we it might not be that bad.
In the last few years alone, Greater Boston has gained The Grand, Mémoire and Big Night Live—the latter two spots were only open for 9 months and 5 months, respectively, before the pandemic hit. Thanks to COVID, we city-dwellers haven't exactly had much opportunity to venture to these newer venues to pop bottles and rub shoulders with sweaty strangers at sold-out shows—never mind letting them totally alter our perception of Boston's longtime lackluster nightlife landscape.
That being said, the talent has already taken a liking to our evolving club scene. The Grand, Mémoire and Big Night Live have all started bringing in big-name artists—whether they be EDM, hip-hop and latin—to Boston, and they're the ones who've noticed that our city's stepping up our nightlife game.
"If you ask the artists and their managers, they would say the nightlife here is amazing," Kane said. "Is it Las Vegas? No way. But it's pretty extraordinary."
"I've gotta be honest, some of them have even commented that it's better than Vegas," Greenstein chimes in. "Because Vegas is Vegas. Here, it's unexpectedly amazing."
Greenstein rattles off the roster of top-tier talent that's now itching to play Boston: "We had Travis Scott call last week and say, 'I want to do a pop-up this Saturday at The Grand,' Besides Travis Scott, there's 50 Cent, Snoop Dogg, Rick Ross—all our residents—every time that they're even in the Northeast, they play our places. Travis Scott was just making an album in New York and he decided he wanted to do a pop-up at The Grand. This past Saturday night, Rae Sremmurd just popped up and played Memoire at the casino with Charly Jordan—while Zedd was at Big Night Live."
"Randy has Tiesto coming to vacation here," Kane says.
"Yeah, he was here a couple of weeks ago and he was like, 'My wife and I really want to vacation here,'" Greenstein says. "So we ended up booking him on Saturday and that'll be the beginning of his vacation."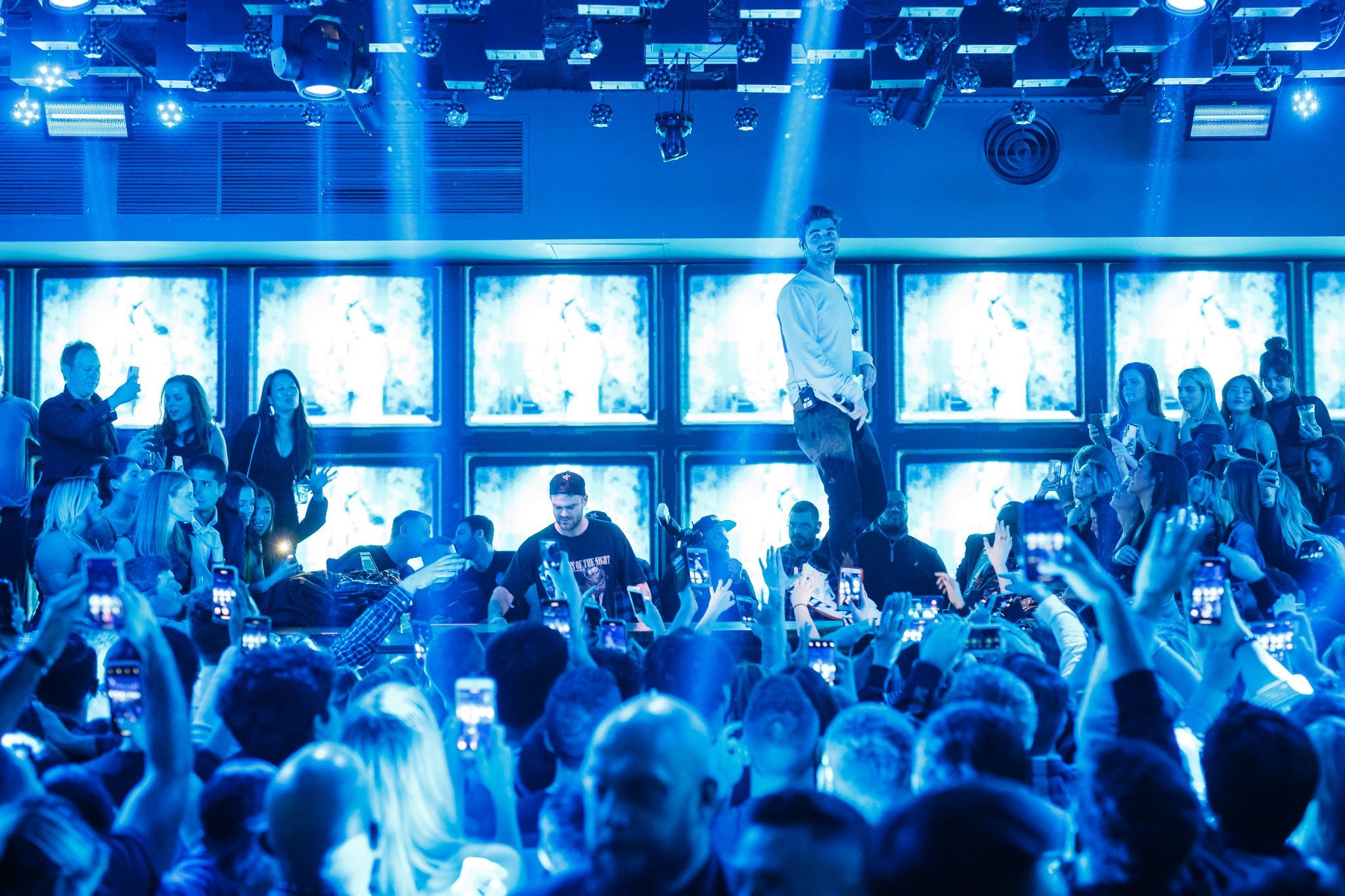 But actually, guys.
Don't totally believe a couple of club-owners? Take it from DJ Vice, a resident at The Grand and Mémoire, who also plays regular gigs with nightclubs like TAO and Marquee in cities like NYC, Miami, Las Vegas, Chicago and his hometown of Los Angeles. The LA-based DJ says that in recent years, he's seen a totally different side to Boston at night.
"I had been DJing in Boston prior to The Grand and Mémoire opening," Vice says. "I did places like Gypsy Bar and Royale. I always looked at Boston as a 'beers and bros' kind of town when it came to partying."
"I would DJ and it was never a nightlife feeling—it just felt like you were DJing at a bar and everyone's just kind of there to get drunk and get rowdy," he adds.
Vice says that he used to consider Boston a city without "even nightlife potential," but he now thinks it could now compete with the best of the U.S.
"It went from 'beers and bros' to 'bottles and confetti and cryo and LED screens and just through-the-roof energy,'" he says.
"For me, playing in the top markets, I now rank Boston up there with my sets in Vegas and Miami. It's wild to say that, because I never thought that this would happen, and it's here… It's mind-blowing."