Boston's best tattoo shops
Itching to get inked? Get your skin painted in style at one of Boston's best tattoo shops.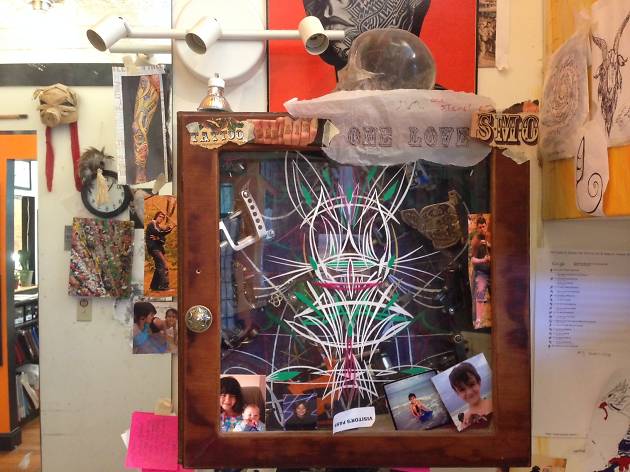 Read our essential guide to the top three tattoo shops in Boston—with insider tips and recommendations, written by local experts. From the abstract designs of Fat Ram's Pumpkin Tattoo to the myriad custom templates of Pino Bros Ink, Time Out's editors bring you the best Boston tattoo parlors.

RECOMMENDED: See the best of shopping in ​Boston
About as far away from "Mom" as you can get, the artworks created by the five tattooists here run from baby portraits to colorful abstracts. The staff is friendly, knowledgeable, and certain to turn your dream ink into a reality.
The largest tattoo shop in Boston specializing in custom designs and piercings is also one of the most delightful—its artists are professional, and capable of elaborating on template designs with immense skill. Service isn't always tip-top—you may be made to wait some time for a consultation—but you're unlikely to come away disappointed.
Friendly, professional and wholly innocent of that cooler-than-thou attitude that often prevails in tattoo parlors, the staff at Regeneration Tattoo couldn't be better guides to the first-time tattooee. As an added bonus, they have a great taste in music. Custom tattoos are available by consultation only—note that you'll have to apply for one in person, as they don't take reservations by phone.