The 50 best things to do in Boston
Want to know the best things to do in Boston? Here's your guide to having a good time in the Hub.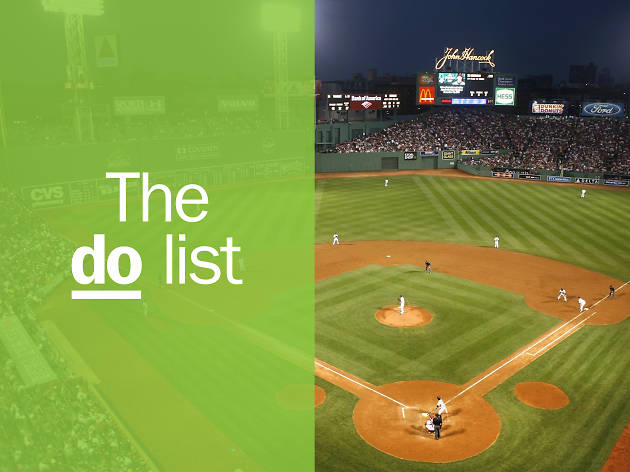 NOVEMBER 2019: Temps are dropping, so it's time for some cold weather activities in Boston. While the very best of the best things to do in Boston are worth a visit year-round, now's the time for some must-do winter activities like ice skating, skiing, and warming up with a pint or two at a local brewery. Number one on our list is still the Freedom Trail, as it gives you access to many of the top neighborhoods, attractions, and restaurants in Boston while you get a good dose of history and stay active.
Welcome to the Time Out DO List, our curated list of the best things to do in Boston. Boston may not be the biggest city, but to locals it's the Hub of the Universe. Numerous Boston attractions and activities can lay claim as the best things to do in Boston; options run the gamut from top-notch eats at Boston's best restaurants and cool treats at the best ice cream shops to engaging cultural offerings at world-class Boston museums. So whether you're a newcomer or a lifelong local looking for the best things to do around the area, be sure check off these essential activities.
Done something on this list and loved it? Share it with the hashtag #TimeOutDoList and tag @TimeOutEverywhere.
You can also find out more about how Time Out selects the very best things to do all over the world, or take a look at our list of the 50 best things to do in the world right now.
The best of the city under one roof
Like some variety when you go out to eat? Time Out Market Boston has you covered. Boston's first contemporary culinary hub boasts 15 curated food offerings, a demo kitchen, two top-notch bars and lots more. There is plenty of seating—both indoors and on a sunny patio—and some of the biggest culinary names in Boston are delivering a varied assortment of delicious dishes and killer bites.
Best things to do in Boston
More great things to do across the globe
Going out and doing things satisfies our need to explore, to learn and to grow (and then to brag about it on social media). Our hope is that the DO List becomes not just your bucket list, but your inspiration to experience and appreciate the corners of magic in the world.
Best restaurants in Boston by cuisine