The 50 best things to do in Boston
Your ultimate guide to the best things to do in Boston, from the city's best restaurants to museums and sightseeing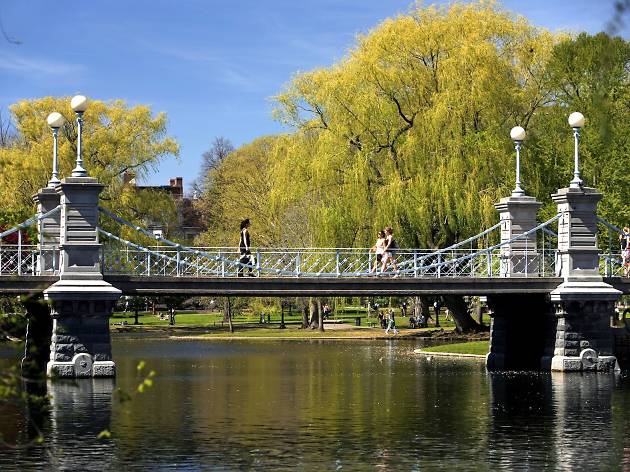 Boston may be small, but to Bostonians it's the Hub of the Universe. And there's much to support that claim. There are countless Boston attractions and activities that could qualify as the best things to do in Boston, from enjoying world-class culture at great Boston museums to eating at one of Boston's best restaurants to sampling some of the best ice cream in Boston (also the best in the country—just sayin'). So whether you're a newcomer or a lifelong local looking for the best things to do in Boston, be sure check off these essentials.
Best things to do in Boston: Sights and attractions
Best things to do in Boston: Outdoors and sports
Opening day at Fenway Park is no joke around these parts. You can root root root for the home team between late March and the end of September, but it's often much easier to get reasonably priced tickets ($10 and up) earlier in the season. The general diehard home-team pride for which the city is notorious makes every victory that much sweeter—ask any local in one of Lansdowne's many pubs to tell you all about the 2004 World Series win if you need a refresher.
Buy tickets
Read more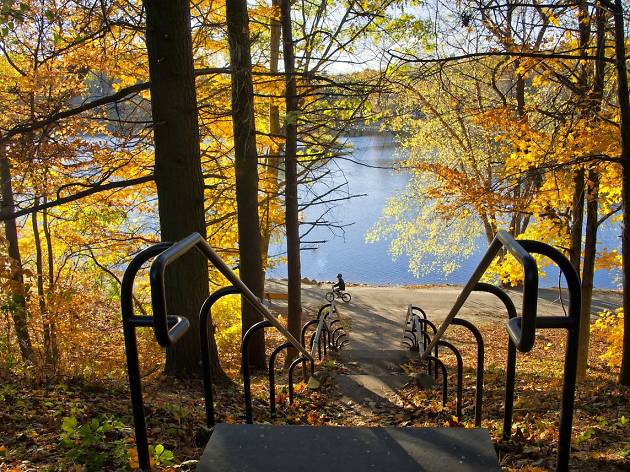 Hang out at Jamaica Pond
Visionary landscape architect Frederick Olmsted liked Jamaica Pond, the centerpiece of the Emerald Necklace, for its "reflections and flickering half-lights." A stroll through the woods around the pond will clue you into what he was talking about. The best place to relax, though, might be on the water itself: Rowboats, kayaks and sailboats are all available for rent. If you've got a fishing license for some reason, bring your pole and your best Huck Finn smirk.
Conquer the Minuteman Bikeway
Stretching from Cambridge to Bedford, the 11-mile Minuteman Bikeway is a great way to check out Greater Boston's outer boroughs. Built on a former railway, it's open to biking, rollerblading, jogging, walking and more—anything sans motor, basically. There's also plenty to see along the way, including Alewife Brook Reservation, Spy Pond and Arlington's Great Meadows. Casual pacing is the name of the game, so speed demons should look elsewhere.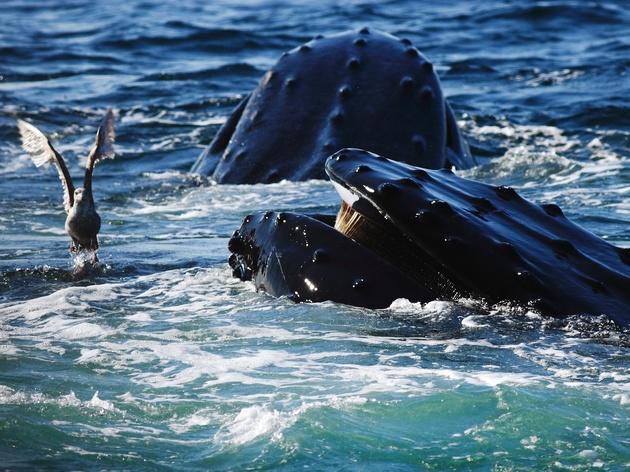 Watch some whales
Whale-watching isn't just for junior high school field trips. Hop on one of the boats that head out of Boston Harbor daily and rediscover how awesome it actually is to be within spitting distance of the largest mammals on earth. Bring a sweater and park yourself at the hull of the boat for the day so that you're sure not to miss a second of the action. The snack bars aren't the best, so make sure to pack provisions (you may want to leave the tuna fish sandwich at home, though). The boat's fully stocked bar is a plus.
Book Now
Stroll down Memorial Drive on Sunday
Celebrate your right to thumb your nose at frustrated motorists as you blithely cruise down the double yellow on your in-line skates or sprint down the middle of the street pushing your baby carriage. Every summer, Cambridge poses the question "Why don't we do it in the road?" and answers by blocking off Memorial Drive to automobile traffic along the Charles River on Sundays, and handing over the highway to pedestrians, bikers and Frisbee enthusiasts. And every summer, reams of distraught motorists forget this fact and pull up to the police barriers fuming audibly—which is all part of the fun.
Join an Italian festival in the North End
In the summer months, the North End turns into a slice of old Italy as the local Italian community put on a number of feasts and festivals in honor of Italian saints. The streets fill with participants and bystanders alike, all watching the confetti fly, the banners sway and the processions make their way through the narrow cobblestone streets. While it may seem like every single Sunday is a cause for celebration, the biggest are the Fisherman's Feast of the Madonna in mid-August and Saint Anthony's Feast later that same month. Expect great food, boisterous crowds and statues covered in dollar bills.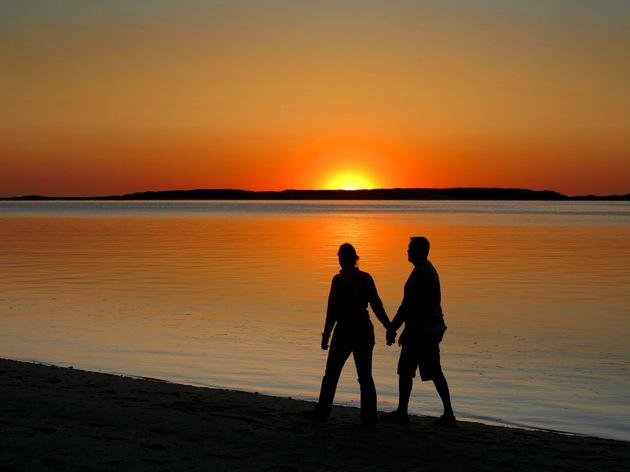 Take the T to the beach
Did you know that there are a number of awesome New England beaches just a short train ride away from Boston? Crane Beach can be reached by a shuttle bus that departs from the Ipswich commuter rail station throughout the summer, and also boasts some of the best wildlife-attracting salt marshes around. Singing Beach and Good Harbor Beach are also accessible by public transportation. If you're not content with merely relaxing by the waves, hop on the train to Plum Island, where you can also explore the quaint seaside town of Newburyport—just keep an eye on the time so you don't miss that last train home.
Go ice-skating on the Frog Pond
Bundle up, grab your skates (or rent them for $8) and take a spin in the middle of America's oldest public park—preferably on a clear, starlit night. Rink snobs need not worry: the Frog Pond is Zamboni-slick and has its own ice-making system. Pop over to Silvertone afterwards for a cozy booth, well-executed comfort food and some great cocktails that won't break the bank. We recommend the Joey Joe Joe Jr. Shabadoo, a potent blend of ginger beer and rye.
Explore Fresh Pond Reservation
Each time you drink a glass of water in Cambridge, consider that it comes straight from this source. Located just under two miles northwest of Harvard Square, these 162 acres of open space feature a golf course, a butterfly meadow, woods, several ponds and a 2.25-mile perimeter road to walk, jog or amble around. Take note of the restroom at the Rangers' station in case all that water has you feeling, er, inspired.
Take flight in an indoor trampoline park
Remember when being able to jump the highest was a badge of honor? Bring back the kid in you at Sky Zone, a 10,000-square-foot indoor trampoline park near Dedham. It's not just about getting air but also a cool way to hop out of that fitness rut via open jumps, "skyrobics" or 3D dodgeball. What's more, the park offers plenty of slots in which adults can bounce about freely without having to worry about landing on a kid. Saturday night's "sky jam" is reserved for 18+ and includes pizza, soda and 90 minutes of jump time for just $15. We recommend consuming the pizza and soda post-bouncing.
Book Now
Show more
Best things to do in Boston: Museums and galleries
Best things to do in Boston: Entertainment and nightlife
Best things to do in Boston: Food and drink
Best things to do in Boston: Shopping