The 7 best Boston cruises
From a sunset dinner affair to the traditional duck tour, the best Boston cruises offer a great way to see the city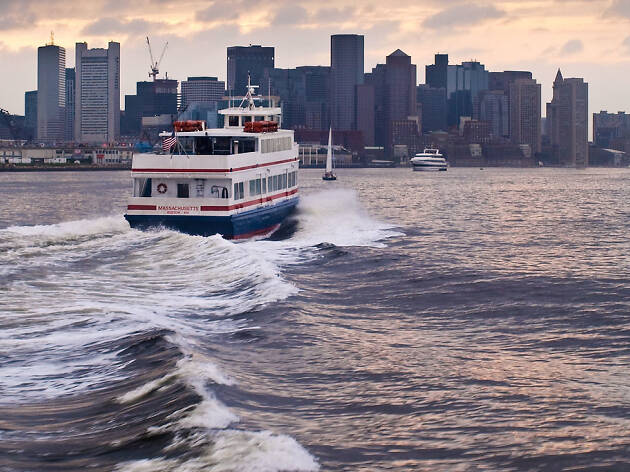 By

Eric Grossman and Time Out contributors
|
There are plenty of ways to discover what the city is made of: From the best Boston city tours to the best free things to do in Boston and the best Boston attractions, Boston is an easily navigable city. But the only way to truly take in the city in all of its glory is through these entertaining, informative and beautiful cruises. From a sunset dinner affair to the traditional duck tour, these are the best Boston cruises around. Just remember to check the foreacast and consider bringing a jacket; Boston's notoriously fickle weather can be even more extreme out on the water.
RECOMMENDED: Full guide to the best things to do in Boston
Best Boston cruises
Things to do, Walks and tours
The city's most iconic tour lends both land and sea perspectives to Boston's history and architecture, with sense of humor to spare. Tour guests clamor aboard a revamped, World War II-era amphibious vehicle manned by, yes, a "ConDUCKtour." As you first cruise the streets of Boston, your tour guide divulges intel on such landmarks as the State House, Bunker Hill, Boston Common and Quincy Market, occasionally inviting passengers to give a little quack of hello to locals. Then comes the famed "Splashdown," a plunge into the Charles River, which grants passengers views of both the Boston and Cambridge skylines and a chance to intermingle with sailboats, kayaks and, yes, local ducks.
2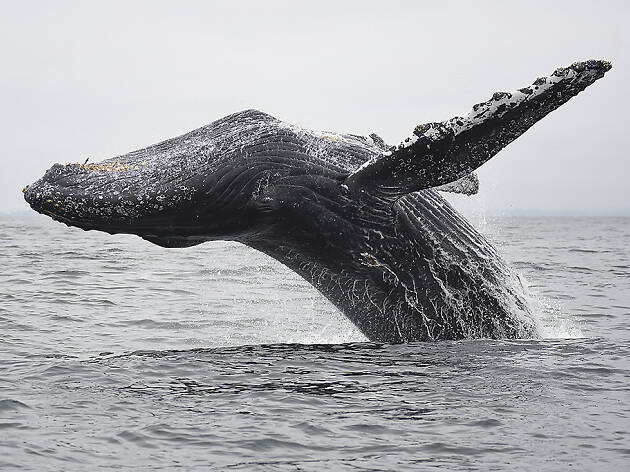 Photograph: Shutterstock
Departing from Long Wharf, your cruise will take you to the federally protected Stellwagen Bank Marine Sanctuary and back in roughly three hours. Possibly sightings include a plethora of whale species—humpbacks, finbacks, minkes, pilots, even the endangered right whale—and also dolphins, seabirds and otters. On board, a naturalist offers detailed knowledge about each species and answers real-time questions.
3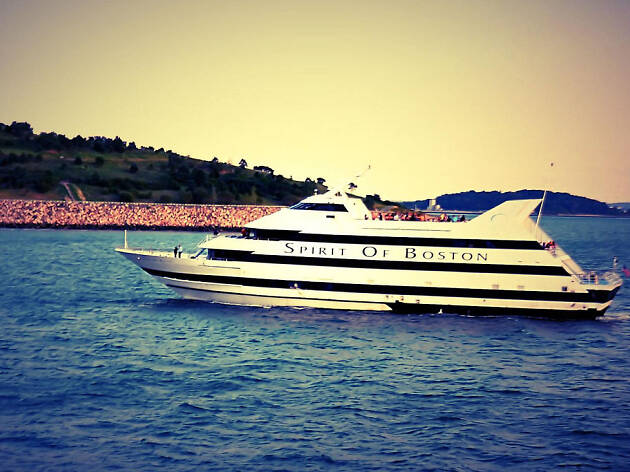 Photograph: Courtesy CC/Flickr/Ian Lee
It's like an old-school date: dinner and dancing on the deck of a cruise ship, the sun setting dramatically behind you. The two-hour cruise on the Spirit vessel starts with a sizeable buffet (salads, pastas, protein entrées, desserts) and then takes you upstairs to the oversized deck for DJed tunes and inimitable sunset views. One more photo opp? A chance to capture the mood of the evening with a few selfies in the on-board photo booth.
The Odyssey's brunch and dinner cruises takes you on a slow meander through the Boston Harbor, sailing by landmarks like the USS Constitution before you tuck into a freshly prepared meal. (Reserve a window table for uninterrupted harbor views.) Live music keeps the party moving, and if you're feeling especially celebratory, you can spring for wine, beer or cocktails from the cash bar.
5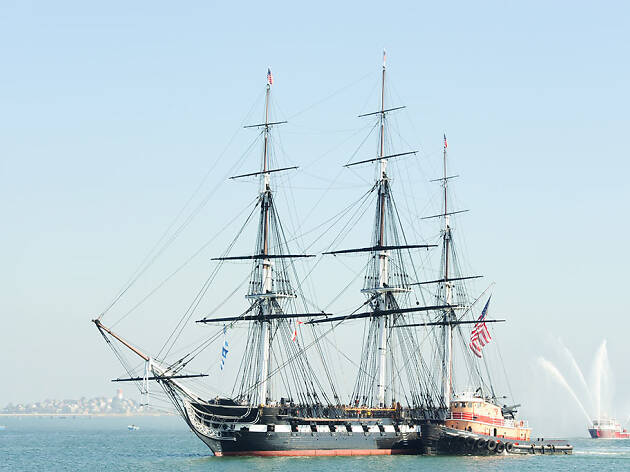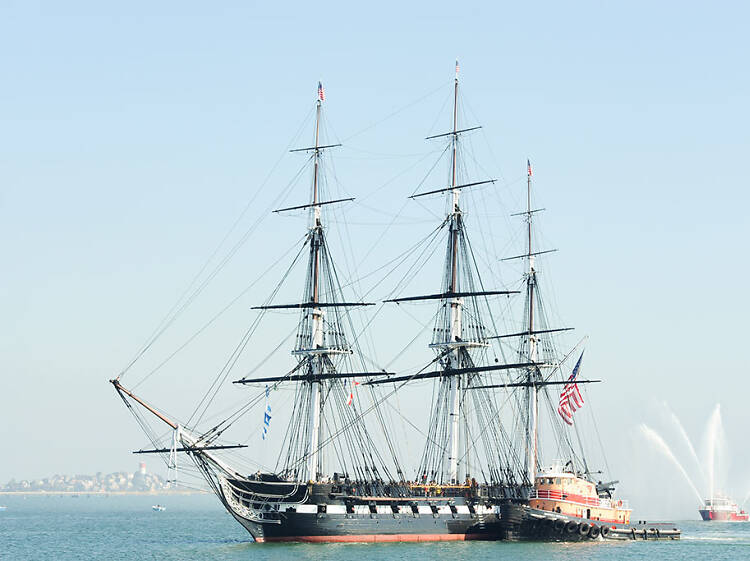 Photograph: Courtesy CC/Flickr/Massachusetts Office of Travel
This 45-minute tour takes you over to Old Ironsides, one of the very first ships commissioned by the US Navy (1797). After an up-close view of the ship, you'll take a quick harborside swing around other historical landmarks, including Bunker Hill Monument and Old North Church.
6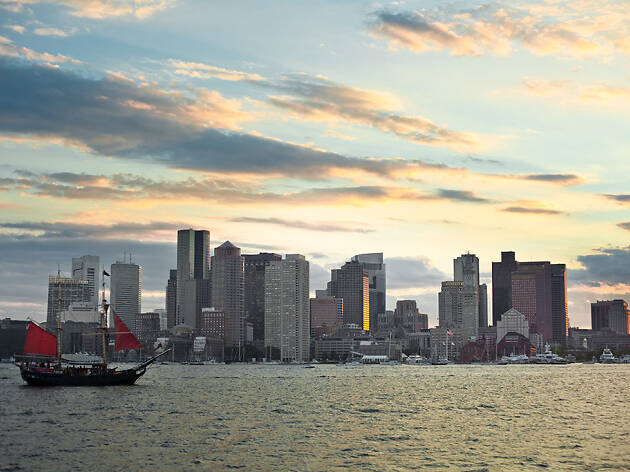 Photograph: Shutterstock
Historic sightseeing cruise
Sometimes it's best to combine education with your alfresco outings. This 90-minute tour immerses you in the lore of Boston's waters, detailing heroic happenings during the Revolutionary War; the earlier industrial workings of the city's ports; and the history of the Harbor Islands National Park Area, consisting of 34 bucolic islands and mainland parks.
7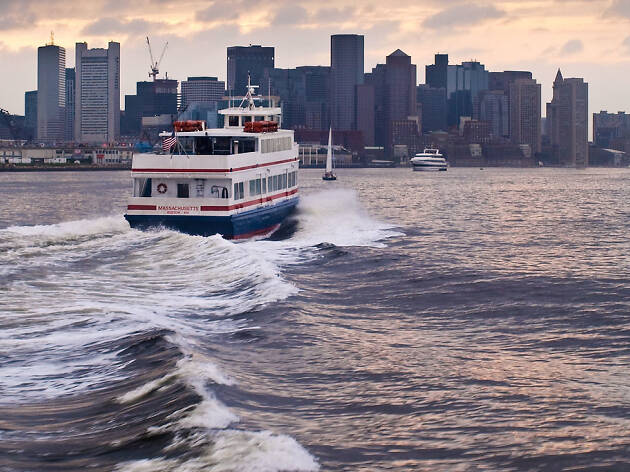 Photograph: Courtesy CC/Flickr/Kunal Mukherjee
There's no such thing as a bad sunset cruise (unless it's raining), but this one adds history and spectacle to an already stunning vista. Over 90 minutes, you'll sail past some of the harbor's historical sites, then idle by as the USS Constitution fires her cannons and lowers her flags to acknowledge the end of another day. Finally, it's time to take in the sunset itself, which lights up the downtown skyline and will be the envy of all your Instagram followers.