The 8 best Boston cruises
From a sunset dinner affair to a land-and-sea combo tour, the best Boston cruises are a great way to see the city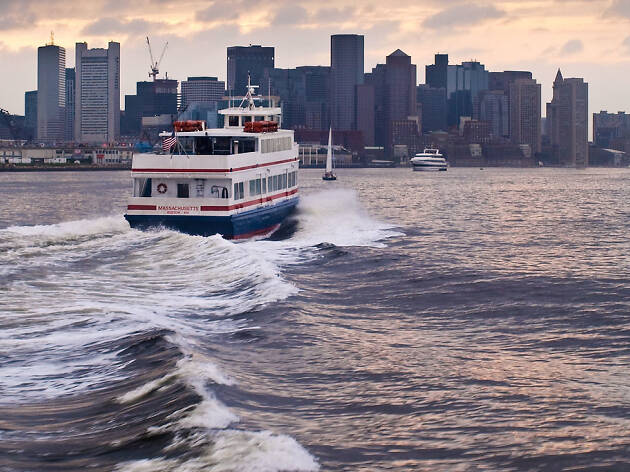 There are plenty of ways to get the most out of Boston: from the best Boston city tours to the best free things to do in Boston and the best Boston attractions, this is an easily navigable city. But one of the best ways to truly take in the city in all of its glory is on the water. Whether it's an entertaining and informative tour or a relaxing sunset dinner cruise, these are the best Boston cruises around. Check the foreacast and consider bringing a jacket; Boston's notoriously fickle weather can be even more extreme out on the water.
RECOMMENDED: Full guide to the best things to do in Boston
Best Boston cruises
Things to do, Walks and tours
The city's most iconic tour lends both land and sea perspectives to Boston's history and architecture, with sense of humor to spare. Hop on a revamped, World War II-era amphibious vehicle and you'll cruise the streets of Boston, then plunge into the Charles River for views of both the Boston and Cambridge skylines and a chance to intermingle with sailboats, kayaks and, yes, local ducks. Along the way, you'll be educated and entertained by a ConDUCKtor, who will surely encourage you to occasionally quack at the locals.
Things to do, Walks and tours
Classic Harbor Line offers cruises around Boston Harbor year-round on the yacht Northern Lights as well as seasonally on the Schooner Adirondack III. Take a standard cruise to see the sights, or check out one of the many themed cruises on offer: sunset sails, barbecue and beer series, holiday brunch cruises, Jazz cruise, Cinco de Mayo cruise, and more.
Things to do, Walks and tours
Brunch and dinner cruises on the Odyssey combine good food, a relaxing cruise, and a decent bit of sightseeing in one outing. Enjoy a freshly-prepared meal as you slowly cruise through the Harbor, where you'll see landmarks like the USS Constitution. Reserve a window table for the best views. There's a cash bar and live music, so go ahead and make it a party.
4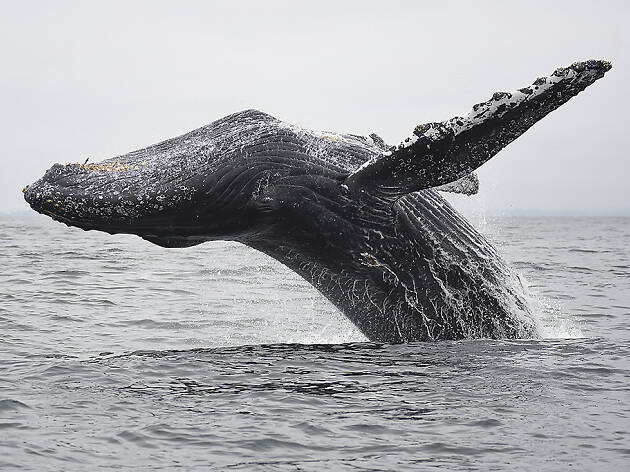 Photograph: Shutterstock
Stellwagen Bank is one of the best spots for whale watching in the world. Each summer, around 50 individual humpback whales return to this hotbed of biological activity. Take a whale-watching cruise and you'll see not only these majestic beauties but also other species of whales as well dolphins, seabirds and otters. Learn all about the marine life you encounter from a knowledgeable on-board naturalist.
5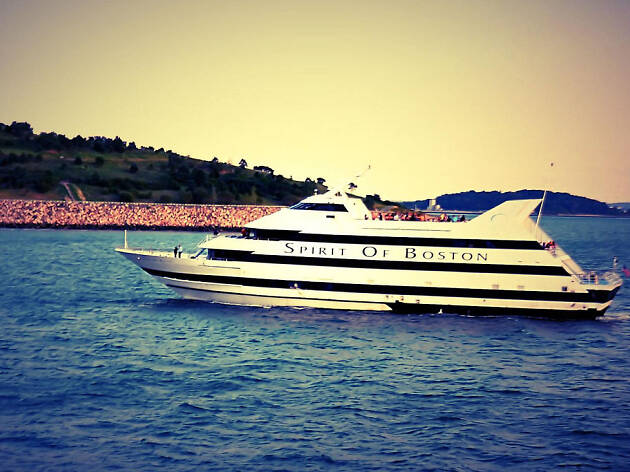 Photograph: Courtesy CC/Flickr/Ian Lee
This classic cruise has all the trappings of a classy, old school date: a beautiful sunset plus dinner and dancing as you sail around the harbor. A sizeable buffet offers plenty of options to start the evening. Upstairs on the deck, a DJ keeps the party going as the sun sets dramatically over the water. Ocean breezes, a sunset, and beautiful city views are perfect for romance or a celebration.
6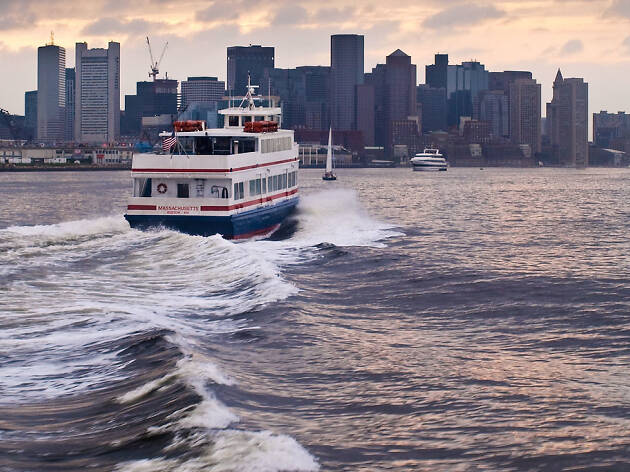 Photograph: Courtesy CC/Flickr/Kunal Mukherjee
This cruise offers a bit of history and spectacle along with gorgeous sunset views. The 90 minute cruise takes you around the Harbor past historic sites, then pauses as the USS Constitution fires her cannons and lowers her flags to mark the end of the day. Enjoy beautiful colors of the setting sun reflecting off the downtown buildings, and watch as the skyline lights up as darkness falls.
7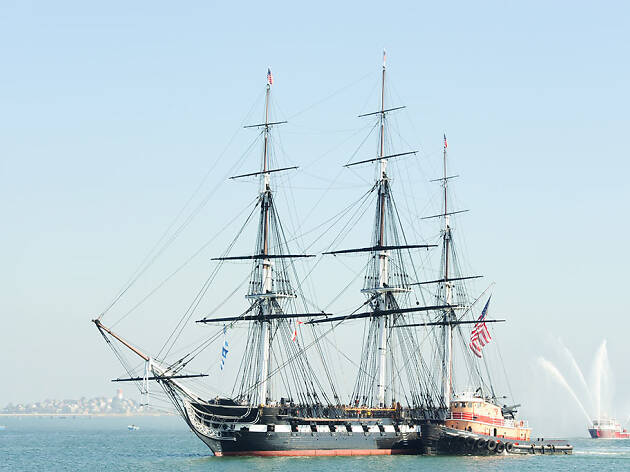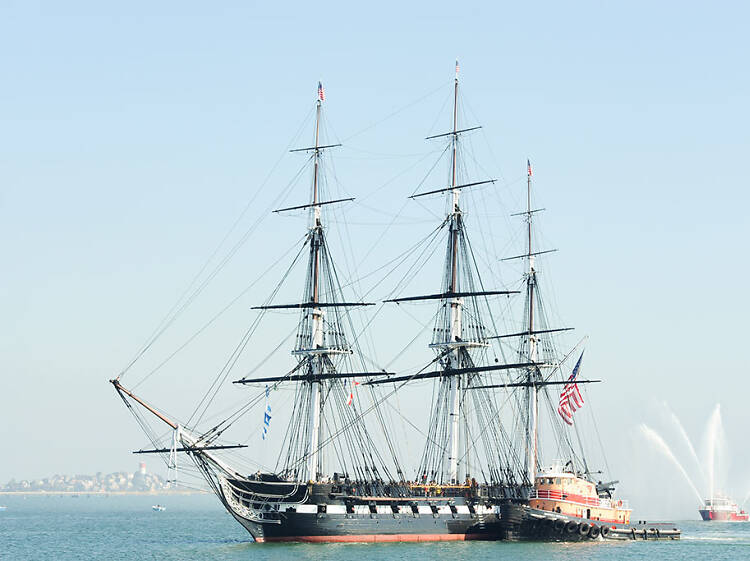 Photograph: Courtesy CC/Flickr/Massachusetts Office of Travel
Get up close and personal with one of the city's most famous historical landmarks. This 45-minute tour takes you over to Old Ironsides, one of the very first ships commissioned by the US Navy (1797). After an up-close view of the ship, you'll take a quick harborside swing around other historical landmarks, including Bunker Hill Monument and Old North Church.
8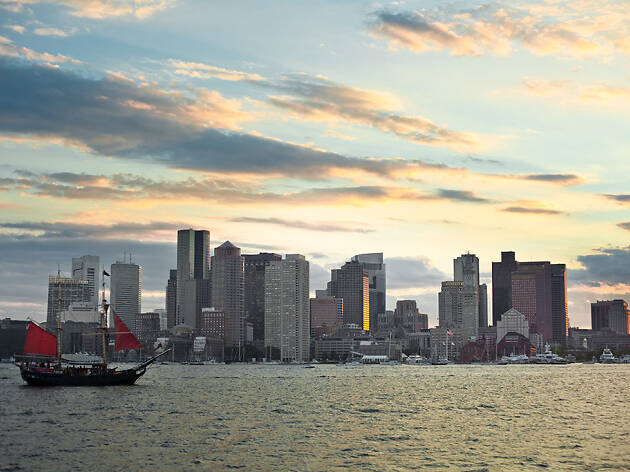 Photograph: Shutterstock
Historic sightseeing cruise
Sometimes it's best to combine education with your alfresco outings. This 90-minute tour immerses you in the lore of Boston's waters, detailing heroic happenings during the Revolutionary War; the earlier industrial workings of the city's ports; and the history of the Harbor Islands National Park Area, consisting of 34 bucolic islands and mainland parks.