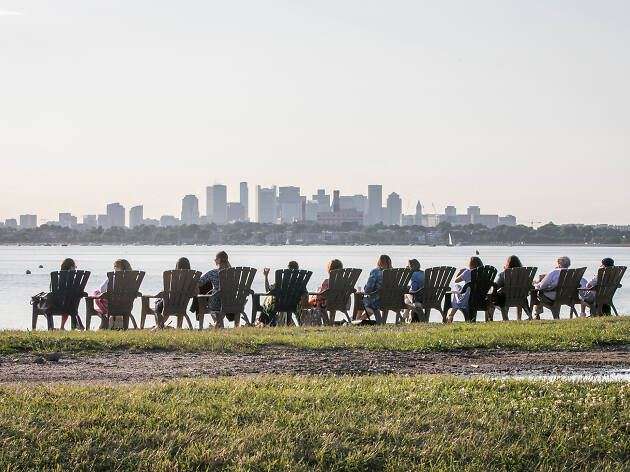 The best Boston beaches
Boston's coastal location means that city life comes with a side of beach culture. Here are the best Boston beaches.
When it comes to sand and seaside around here, thoughts turn to a day trip to Cape Cod and beyond. That said, Boston's North and South Shores have picturesque beaches, all less than an hour's drive from the city, summer traffic withstanding. Within Boston city limits, there are also sandy beaches perfect for relaxing or taking a refreshing dip in the ocean. These beaches offer a dose of sun and fresh air, perfect spots for re-emerging after our long slog indoors. While most public beaches are free, some may have a fee, particularly in the summer months. Generally, dogs aren't allowed on beaches from May through September; check all the regulations before you go. Looking for other warm weather activities? Check out our guide to the best summer activities in Boston, best waterfront restaurants in Boston, and best cruises in Boston.
RECOMMENDED: Full guide to the best things to do in Boston