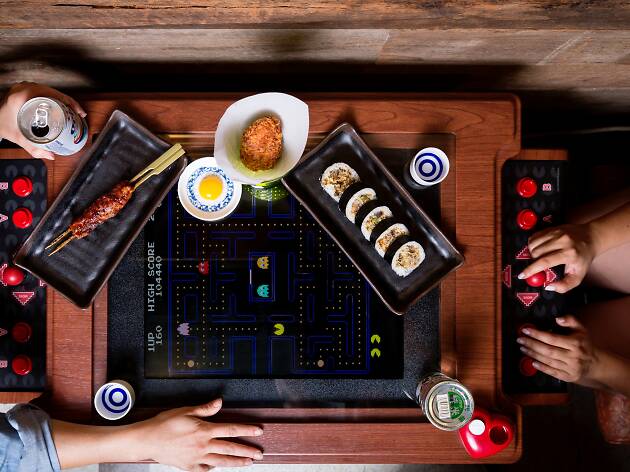 The best restaurants near Fenway Park
Whether heading to a Red Sox game or having a night out, there are plenty of great places to eat around Fenway Park
The area around Fenway Park might be best known for partying with Red Sox game crowds, catching a lively show, or dancing and partying into the night, but it has quietly become one of the best dining neighborhoods in all of Boston. The Fenway has grown into a destination in itself, with a range of exciting restaurants, bars and hangouts. From buzzy newcomers to high quality fast-casuals and old standbys, the streets surrounding the nation's oldest ballpark has a lot to offer for your dining pleasure. And remember, you can bring treats into Fenway Park, just be discreet and considerate. Be sure to check out our Fenway neighborhood guide, plus our list of the best bars in Boston and the best Irish pubs in Boston.
RECOMMENDED: Full guide to the best restaurants in Boston
The best of the city under one roof
Time Out Market Boston features a tasty assortment of curated food offerings, plus two slick bars and lots more. There is plenty of seating—both indoor and outside—and some of the biggest culinary names in Boston are on hand crafting a varied assortment of delicious dishes and 'Gram-worthy bites. The market is housed in the 401 Park Drive building, an Art Deco masterpiece built in 1929 as a Sears, Roebuck and Company warehouse.
The best restaurants near Fenway Park