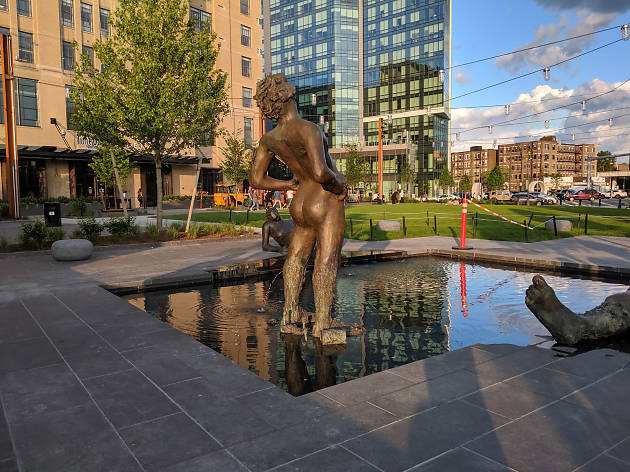 The best things to do in the Fenway
Sure, the Fenway's best known for its namesake ballpark, but there are plenty of other cool things to do around the Fens
Just about every Bostonian—even non-sporty types—has fought some battles in and around Fenway Park, but now, more than ever, a plethora of notable hangouts have popped up within a long fly ball of America's most beloved ballpark. A mix of sudents, young professionals, and out-of-towners come together every night to eat and drink the night away, even if the local nine is out of town. Once you've had your fill of the Fens, check out our guides to the best restaurants in Boston, best live music in Boston, and best museums in Boston.
RECOMMENDED: Full guide to the best things to do in Boston
The best of the city under one roof
Time Out Market Boston features 15 curated food offerings—including Ms. Clucks Deluxe and gogo ya from the chef of one of our Fenway faves, Hojoko—plus two top-notch bars and lots more. There is plenty of seating (both indoor and outside) and some of the biggest culinary names in Boston are on hand crafting a varied assortment of delicious dishes and killer bites. The market is housed in the 401 Park Drive building, an Art Deco masterpiece built in 1929 as a Sears, Roebuck and Company warehouse.
Things to do in the Fenway neighborhood