Heads up! We're working hard to be accurate – but these are unusual times, so please always check before heading out.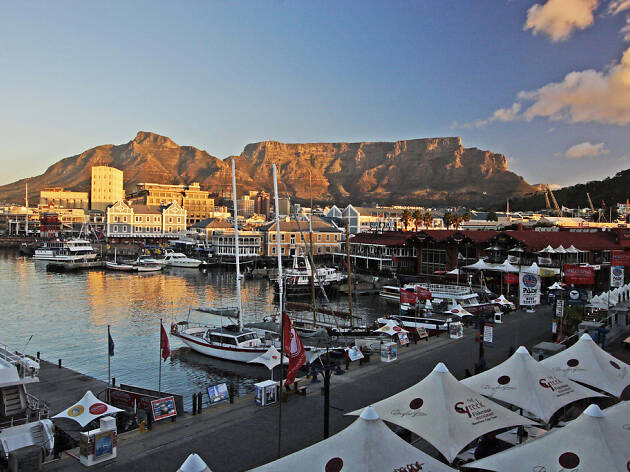 8 great markets in Cape Town
Do as the locals do and browse the top markets in Cape Town for fresh produce, artisan goods, clothing and much more
Once you've taken in the vistas from the heights of Table Mountain, dipped your toes in the icy Atlantic along the city's best beaches and made heart-eyes at the penguins, it's time to mingle with the locals at one of Cape Town's numerous markets across the breath of the city. If you're looking for a unique shopping experience, check out artisan-made wooden sculptures from around Africa, organic market produce, a taste of the Cape's iconic bites like koessusters (coconut-flecked spiced doughnuts) and Cape Malay curries or shweshwe tailored dresses in contemporary styles—Cape Town's markets reveal the heart of the city, and should top your list of things to do while you're visiting. One of the draws of the markets is that wherever you look, you're likely to be surrounded by a natural or historic feature that makes this city a vacationer's dream.
Markets in Cape Town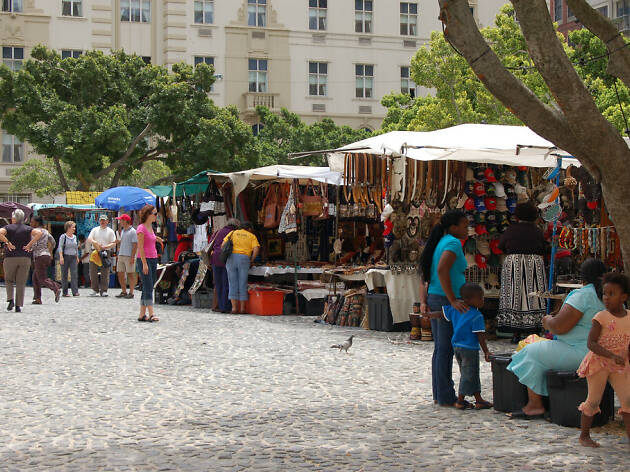 Photograph: Courtesy CC/Flickr/Unique Day Tours in Over 100 Cities
What is it? One of the oldest public spaces in the city (est. 1696), Greenmarket Square was once the site of slave trade and a place to sell market produce from the Company Gardens close by. Today you'll find of a vast collection of African curios from wooden giraffes to beaded vuvuzelas. Open daily.
Why go? Come for the vibe, stay for the bargains. Start with breakfast at one of the cafés spilling onto the square as the vendors set up. The historic importance of the square coupled with the entrepreneurial spirit of informal traders, makes for a fun morning.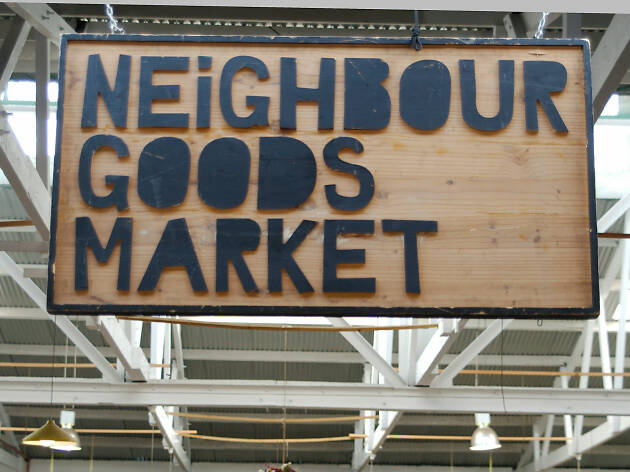 Photograph: Courtesy CC/Flickr/Gerrit Vermeulen
What is it? Housed on the site for a former biscuit factory, this project was the catalyst for Woodstock's gentrification. Every Saturday two covered warehouses host the coolest food, drinks and organic produce vendors. Open Saturdays only.
Why go? Cape Town's original "hipster" market has an unmistakable buzz. Try the steak sandwiches, samoosas and local beers. Selected clothes and craft designers take up the parking lot space so you're free to munch and browse (or people-watch).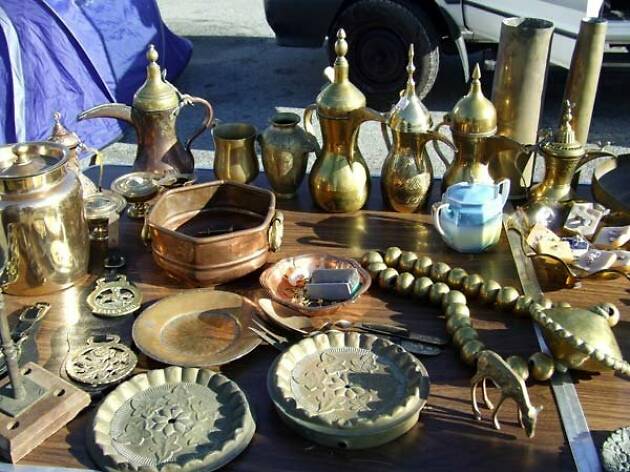 Photograph: Courtesy Milnerton Flea Market
What is it? Bric-à-brac and bargains galore, this is a magpie's paradise and draws career-vendors who come from across the province. This is Cape Town's best-loved flea market set endearingly against a backdrop of Table Mountain. Open Saturdays and Sundays.
Why go? If it's the hunt that excites you, expect anything from pretty oil paintings purchased from estate sales and sold for a song, eerie WWII gas masks, vintage cutlery, ceramics and other collectibles (and trash). Enjoy a soft serve, squinting at the mountain.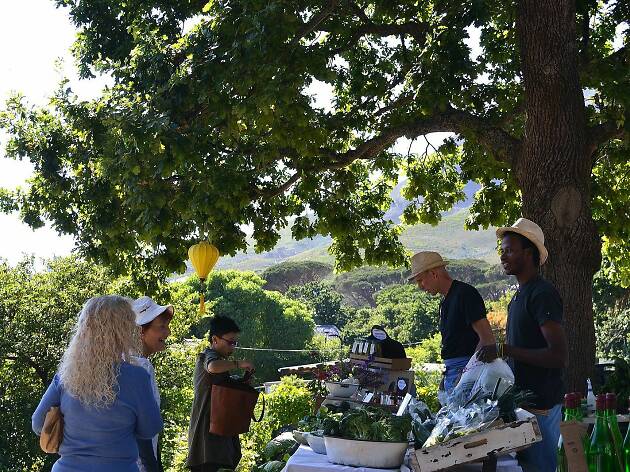 Photograph: Courtesy CC/Wikimedia Commons/Lucinda jolly
4. Oranjezicht City Farm Market
What is it? The OZCFM has found a home in Granger Bay near the Waterfront and is host to a true organic farmers' market experience. Home cooks shop here and there are plenty of food stalls too. Open Saturdays and Sundays.
Why go? Grab a straw basket and wander the rows of fruit, vegetables, dairy and meat from the carefully curated growers and suppliers. For the hungry, the fresh juices, falafel-stuffed pitas and pastéis de nata are sure to please.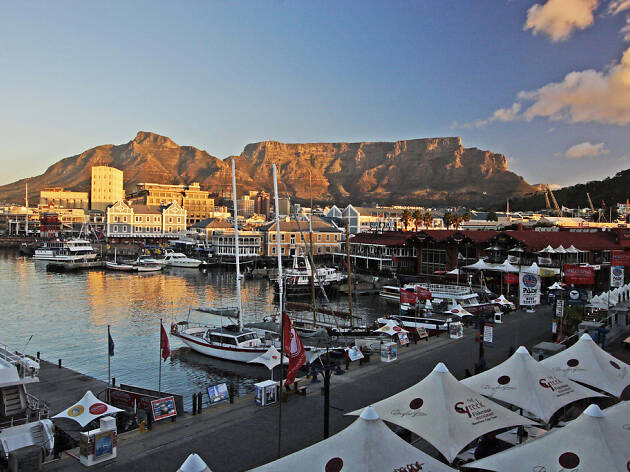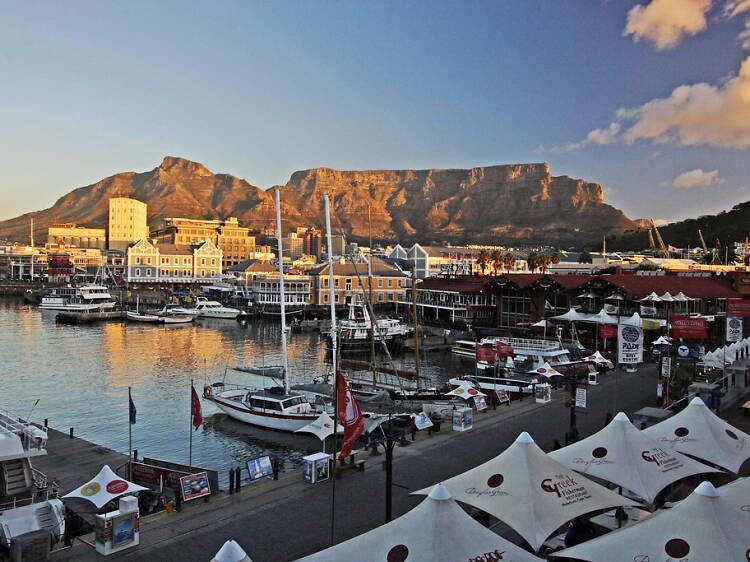 Photograph: Courtesy CC/Flickr/South African Tourism
What is it? Modern and luxurious but ultimately affordable, this section of the popular shopping mall at the waterfront, houses a gorgeous selection of South African-designed gifts, clothes, jewelry, home ware and crafts. Open daily.
Why go? For keepsakes for loved ones with impeccable taste, you can't go wrong here. Look for jewelry made from upcycled fynbos plants, vibrant hand painted ceramic "friendship" bowls and African-inspired couture.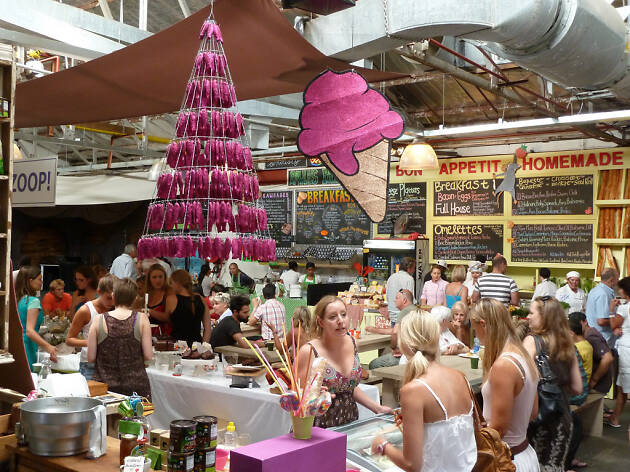 Photograph: Courtesy CC/Flickr/Damien du Toit
What is it? In a former fishing factory at the edge of the sea in Hout Boy, this covered market is known for its boisterous, family friendly atmosphere. Open Friday evenings, Saturdays and Sundays
Why go? Quirky clothes and craft items take up one section next to the generous food offerings of raw foods, kombucha, pizzas and grilled seafood. The live sound stage with top local musicians draws a faithful crowd.
7. Adderley Street Flower Market
What is it? Under the covered canopy of Trafalgar Place, the city's flower vendors have been doing a fine trade since 1880. Pass bucket upon bucket of fragrant flowers sold by established vendors who are loved by locals. Open Mondays to Saturdays.
Why go? Go for the prices and a bit of banter. Look out for the national flower, the protea and other fynbos like indigenous pincushions, amongst the roses, lilies and sunflowers. This market is living proof of the black-owned businesses that have existed in spite of the odds for over a century under numerous repressive regimes.
Photograph: Courtesy TripAdvisor
What is it? Situated in the historic Company Gardens where the Dutch established a victualing station in 1652, this pet-friendly market offers food stalls, activities like yoga and salsa under the oaks. Open Sundays.
Why go? Adjacent to the Iziko South African museum, the Slave Lodge and National library, these picturesque grounds offer a relaxed, family-friendly outing in the city center. Look out for the cute wire animals, and indulge in the curries and vegan fare, face-painting and pony rides for kids.
More local culture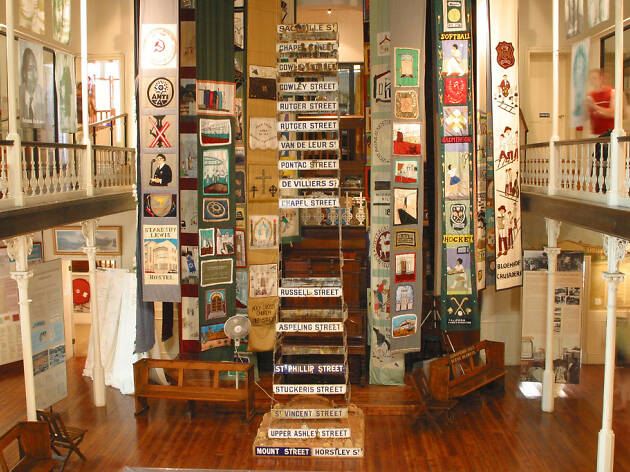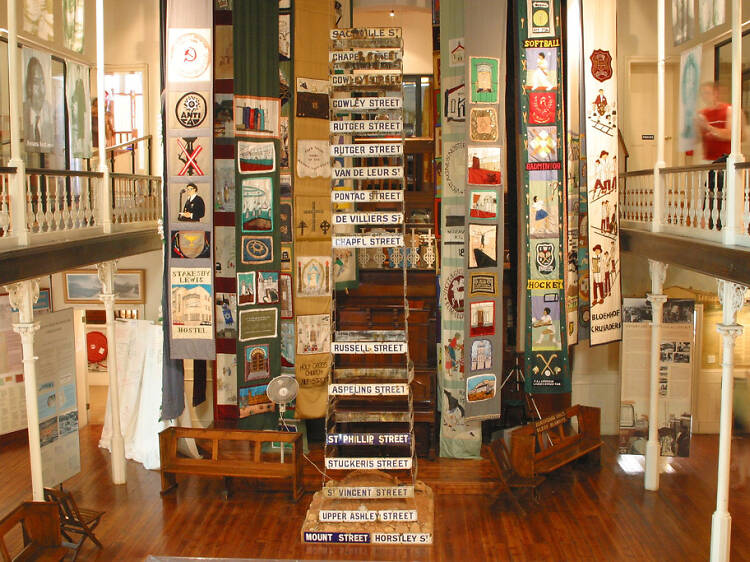 Photograph: Courtesy CC/Flickr/Thomas_sly
This multifaceted city is best viewed through the different lenses of her world-class and specialty museums; and whether you're looking to explore cultural heritage, get interactive, take in ancient or contemporary art, or gain insight into the life of Capetonians today, there's a museum for that.