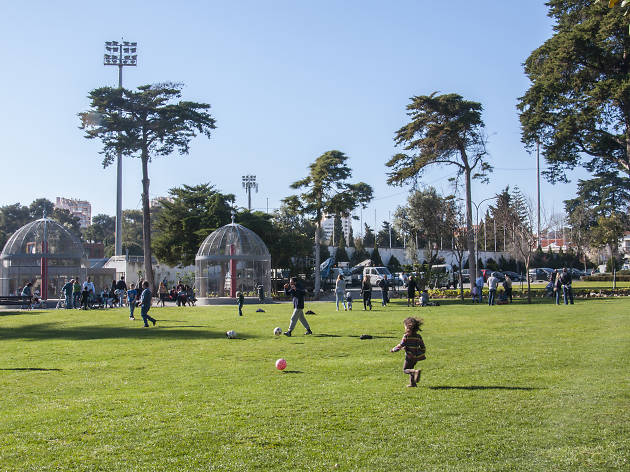 The best parks and gardens in Cascais
Breathing fresh air and strolling among the trees at the best parks in Cascais
There are countless green areas to relax and unwind in Cascais. Feel free to wonder around, stroll among the trees and discover the calming refuge from the big city. In these parks in Cascais there are playgrounds for the kids, picnic areas or even adventure tracks to keep you busy. On the other hand, you will also find a lot of free, peacuful and green spaces to just sit back and read a book, have a nap or just breathe in the fresh air.
Recommended: The best water activities in Cascais
Best park and gardens in Cascais
Discover Cascais
If you're in Lisbon, you definitely can't leave without taking a tour through Cascais. Less than an hour away from the city - and you can even take the train and enjoy the view on the way there - it's the true jewel of Portugal's capital. You've woken up and feel like getting out and about with so many options of things to do in Cascais.
Let's be honest here. There is nothing better than being able to head out town without breaking bank. So don't worry too much about setting budgets yet, there are many ways of exploring the city without spending one euro. It seems that the best things in life actually do come free - in Cascais at least they do. Whether it be going to museums or enjoying beautiful landscapes. There is a bit for everyone.
In a land bathed by the Atlantic Ocean, where even in the winter it feels good to dip your feet in the water, there is no shortage of water activities for the most adventurous. Surfing and kitesurfing, boat rides or sailling lessons, here are 10 ideas to navigate the waters in Cascais.