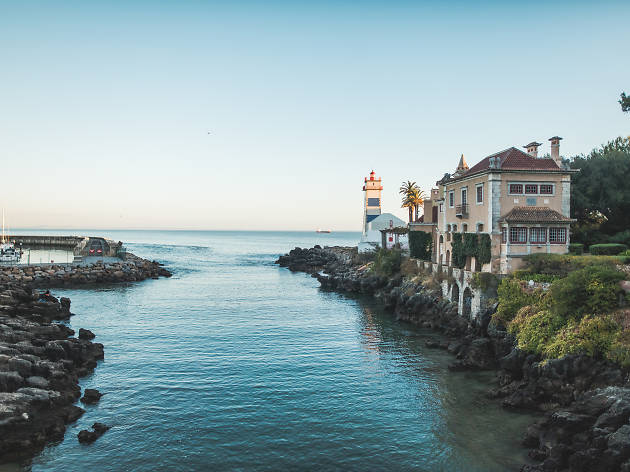 The best way to spend 48 hours in Cascais
The ultimate weekenders guide to Cascais. Here's the best way to spend 48 hours in the most chilled-out city.
Cascais is the perfect gateway from the chaos of the city. It is not too far, and has beautiful landscapes. The further you move way from the city the more nature you see. And if your thing is to lay all day under the sun Cascais got you covered.
If you want to relax over a nice cup of coffee or sitting at the table at a great restaurant, Cascais is the place to be. If you are more into art, on the other hand, Cascais a whole neighbourhood dedicated to it. If you are looking into something a bit more adventurous, then you've also come to the right place. Either way, there is plenty to do in just 48 hours in Cascais.
Recommended: The best shops in Cascais
Three things to do on a Friday in Cascais
The best introduction to Cascais for newcomers. A bar in a hotel's top floor, with a dazzling view over the bay.
One of the finest places for seafood, right on top of the ocean. Come hungry, very hungry.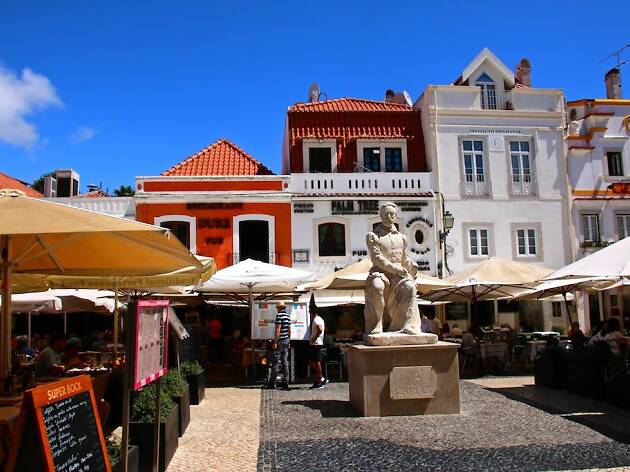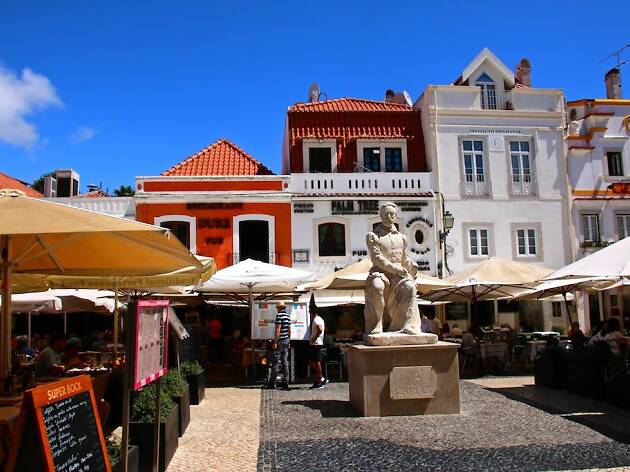 Alain Rouiller
3. 11PM - Largo de Camões
This square is the hub of the town's bars, filled with all sorts of music. An ideal place to go if you don't intend to party until the wee hours.
Nine things to do on a Saturday in Cascais
One of the finest pastry shops in Cascais (and the Greater Lisbon area); in here, you will start the day in a quandary: what should you eat first?
The big wall ("paredão") connects Cascais and São João do Estoril along the ocean; we suggest you begin in Estoril and walk all the way to the Conceição beach.
Every Saturday morning, the largest market in Cascais hosts a fine display of fresh produce. Come back in the evening for a drink.
We realize you already had a belly full of seafood the before, but you will enjoy lunch at this restaurant, named " Shellfish in the square", located inside the Mercado da Vila.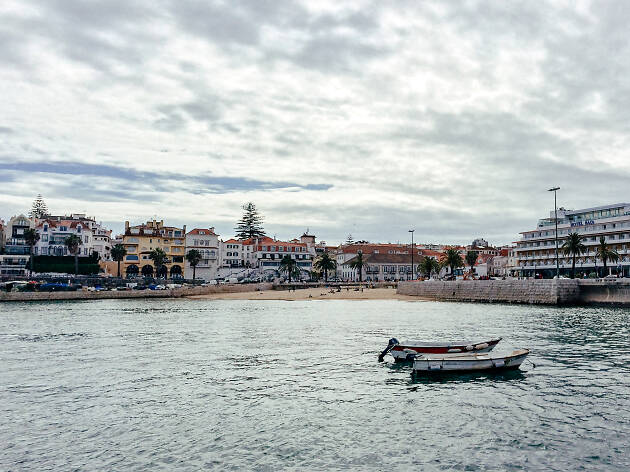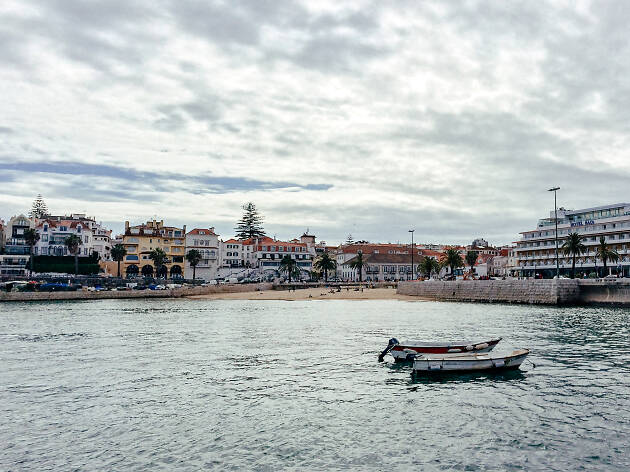 Set the map aside to roam the historic streets of Cascais, covered in Portuguese "calçada" pavement, and admire the traditional houses and local shops.
Once a military fortress and even an official residence of queens and kings, the Cascais Citadel today houses a small cultural centre with art galleries, restaurants, a hotel and the gorgeous Museum of the Presidency of the Republic.
One of the most charming hotels in Cascais has a fabulous bar on top of the rocks - cleverly named On The Rocks - which is a perfect spot for evening drinks.
Open for business since 2017, it became one of the coolest restaurants in town to have dinner and drinks. It offers Portuguese and international cuisine with a chef's touch.
Located in one of the town's busiest streets, it is an indoors bar, despite its name ("rua" means street). However, on warm and busy nights, plenty of patrons step outside to hang out.
Seven things to do on a Sunday in Cascais
Maybe you had a long night and you need some fuel (i.e., carbs) early in the morning. At Sacolinha, a Cascais classic, you will have plenty to choose from, from toast to croissants.
Get a Mobicascais bike and take the bike path towards Guincho beach. The 8km ride starts at the Cascais marina and hugs the ocean, with lots of social network-worthy views.
The locals' favourite beach, despite the winds, that on occasion may require you to seek shelter. But that's good news for wind - and kitesurfers, who make themselves at home here before taking off.
If you're bringing children with you, this is the right place to let them wander freely, in between a couple of bites of steak sandwiches and fries. If you're by yourself, you will also enjoy this restaurant and its selection of Portuguese delicacies and great steaks.
Time for some culture in a museum that pays homage to one of the finest local artists, painter Paula Rego. The permanent collection is astonishing, and there are always temporary exhibitions to catch.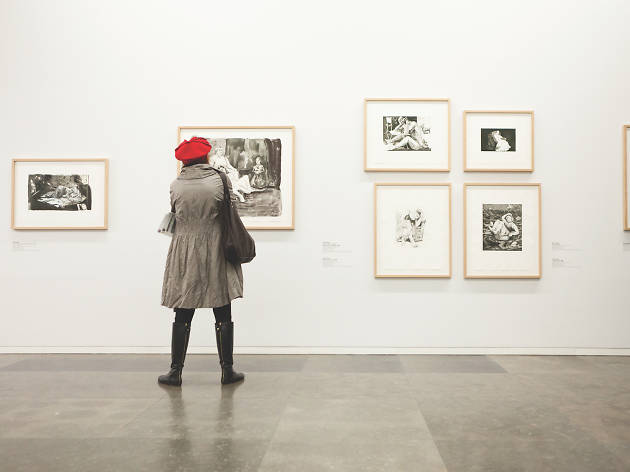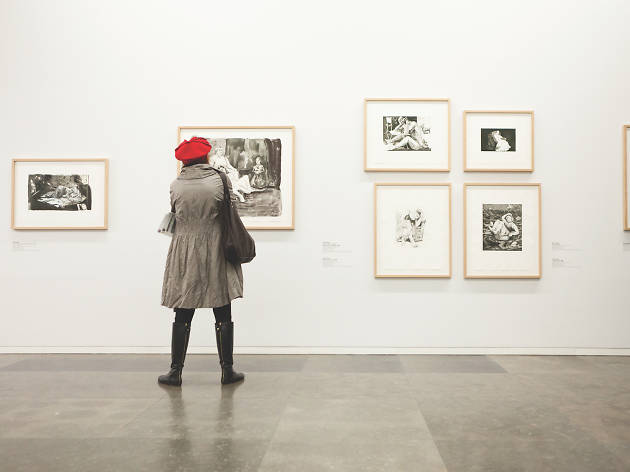 © Casa das Historias
Cascais has a museum district, with all of its museums located near each other, mixed in with some old houses and a park. Go eeny-meeny-miny-moe and pick two or three of them for a visit.
The best memento you can take from Cascais is a view from the ocean in the late afternoon. I you can't board a ship, get a SUP board, which you can rent at the beaches near the Paredão.

Enjoy the best of Cascais
Restaurants with signature dishes, some world cuisine and fish, lots and lots of fish. Regardless of what you're in the mood for, one of these tables will surely have you sorted. It wasn't an easy task to narrow down a list of our top 15 restaurants. Cascais has a great number of dining spots, but we promise you will not be disappointed by any of these. That's a Time Out guarantee. In no particular order, here are the best restaurants in Cascais well worth every cent.
The shops in Cascais provide a mecca for lovers of unique boutiques, home decor and everything in between. Cascais lures aspiring fashionistas and fashion enthusiasts. In fact, people from around the country recognise the ineherent style in the city's design and psyche, which is translated into the way people dress and live here. So we decided to break down some of the town's best shopping opportunities. Grab your bag, have your credit card at hand and set course towards these 11 Cascais shops.
Best selling Time Out Offers