"Andy Warhol—From A to B and Back Again"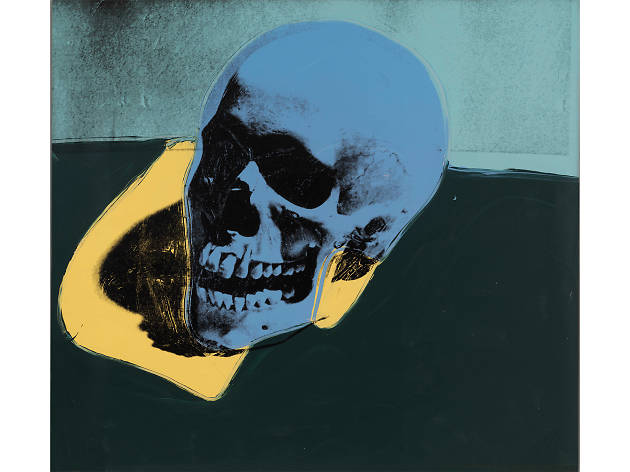 Time Out says
Friendly warning! We're working hard to be accurate. But these are unusual times, so please check that events are still happening.
Experience Warhol like you've never seen him before at the Art Institute's expansive new exhibit.
It's not at all uncommon to find Andy Warhol's work hanging in art museums across the country—not to mention the countless T-shirts, handbags, coffee mugs and other tchotchkes that have been emblazoned with his imagery. The ubiquity of his work has made Warhol one of the most well-known contemporary artists, bestowed with the kind of intergenerational popularity that drew record-breaking crowds to the latest retrospective of his output during recent engagements in New York and San Francisco. Arriving in Chicago, the sprawling collection offers a chance to experience the work of one of the art world's most enduring stars—more of it than you've likely ever seen in one place.
Taking its name from a book of "quotable quotes" that Warhol published in 1975, "Andy Warhol—From A to B and Back Again" focuses squarely on the more than 350 works on display, largely allowing the art to speak for itself. While you'll find a few references to Warhol's sexuality, his brush with death when he was shot in 1968 and his lifelong devotion to Catholicism amid the galleries, the collection never embraces a strictly biographical narrative. Instead, themed displays meditate on Warhol's obsession with celebrity, death and technology, exploring the artist's life and legacy through his creative choices.
Upon entering through a hallway lined with pink and yellow cow wallpaper, visitors are immediately confronted with familiar examples of the pop art with which Warhol's name is synonymous. Images of Campbell's soup cans, Coca-Cola bottles and Marilyn Monroe's face reinforce Warhol's penchant for reproduction, which quickly became one of the most important tools at his disposal. From hand-drawn replicas of newspaper pages to a screen-printed rendering of Da Vinci's "The Last Supper," Warhol's reinterpretations of recognizable imagery had a tendency to heighten the iconic nature of the subject matter.
Some of the most interesting works on display move beyond canvas to showcase Warhol's embrace of technology and documentation. A small theater inside the gallery screens a selection of his 16mm films (displayed using actual film, not digital copies) including intimate screen tests featuring figures like Edie Sedgwick and Salvador Dalí—all projected at slower speeds that lend the footage an ethereal quality. Elsewhere in the exhibit, you'll find episodes of Warhol's MTV show Andy Warhol's Fifteen Minutes, some of his personal Polaroid photographs, copies of Interview magazine and the contents of one of his many time capsules, comprised of letters, records, photos, books and other ephemera gathered in his studio. Like some kind of pre-internet YouTube star, Warhol was seemingly always creating content that he felt was meaningful, even when he was just filming a conversation with a friend or boxing up his possessions.
The Art Institute's display features a series of windows arranged throughout the exhibit, giving guests a preview of forthcoming galleries while also providing views back at what they've already seen. Thematically, "From A to B and Back Again" echoes this backward- and forward-looking approach—the works on display are artifacts of bygone eras, but many of the ideas that Warhol explores are prophetic visions of the future, and by extension, our present. In a world where popular media comes off a veritable assembly line, reproduced memes crowd our social media feeds and momentary fame is obtainable via your iPhone, Warhol's art still serves as a glittering canary in the coal mine of American culture.
Details