Heads up! We're working hard to be accurate – but these are unusual times, so please always check before heading out.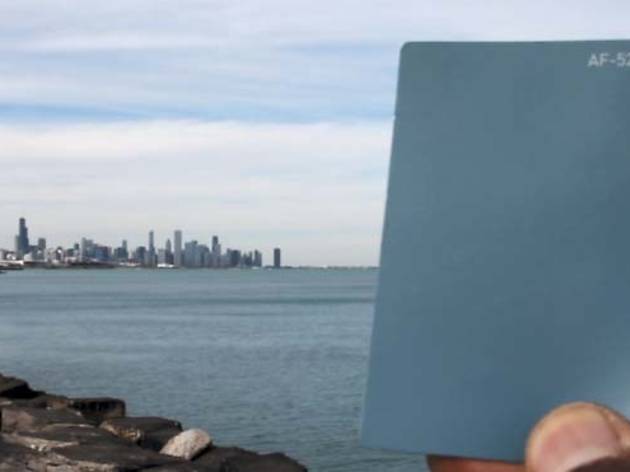 Cauleen Smith at the Museum of Contemporary Art | Art review
MCA Screen continues with Smith's meditation on Sun Ra.
When a woman in Cauleen Smith's short film "Play Your Part" (2012) tells her psychiatrist she believes she's seen aliens from outer space—two black-clad creatures with mops of orange hair—the doctor is unfazed. "They could be extraterrestrials," she acknowledges. "Or they could just be from the South Side."
Filmed in various locations across Chicago, Smith's MCA Screen installation pays homage to both the city and one of its most famous aliens: Sun Ra (1914–93), who came here from Saturn—or was it Alabama?—in 1945. By the time the musician originally known as Herman Blount left in 1961, he had developed his new identity and formed a band, the Arkestra.
In some of her 14 short films and videos, Smith interviews Kelan Phil Cohran and other musicians who performed with Sun Ra, and records Cohran and Mwata Bowden, another member of Chicago's Association for the Advancement of Creative Musicians, playing the band leader's compositions. "A Star Is a Seed" isn't a documentary, however. Smith's pyramid-filled homemade sets and footage of the South Side refer so obliquely to Sun Ra's experimental music and mystical beliefs that this show occasionally frustrates those unfamiliar with his career.
Smith plays up her installation's twists and turns by compelling visitors to navigate a labyrinth of mirrors, The Infinity Vortex (2012), to reach the darkened screening room. But her work's appeal is often perfectly straightforward. In the segment "Space Is the Place," she films the Rich South High School marching band (from Chicago's southern suburb Richton Park) playing Sun Ra's eponymous 1972 composition in Chinatown Square. Despite pouring rain and onlookers' evident confusion, the teenage musicians display great enthusiasm and charisma, dancing to the beat of Sun Ra's still-powerful drums.