Fall Preview | American Rhythm Center
Nine arts organizations will share one space in the Fine Arts Building.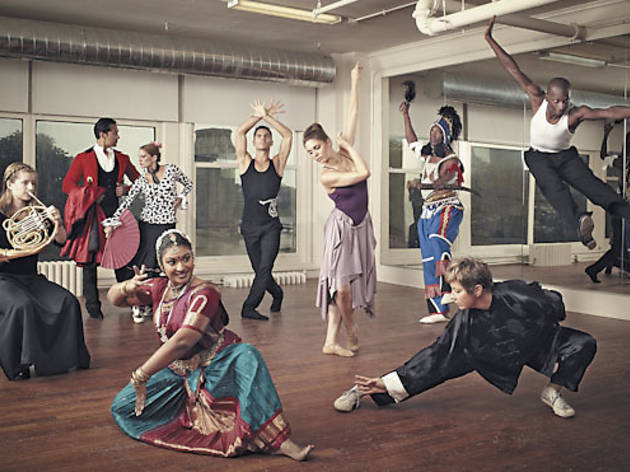 When it opens in the Fine Arts Building on October 1, the American Rhythm Center will be home to a great nonprofit experiment: It will serve as HQ for nine disparate arts organizations. Artistic director Lane Alexander of Chicago Human Rhythm Project says the idea was born from a simple question: "We went out into the community and said, '[A permanent space] is too big for us by ourselves. Is anyone else in need of the same things we need?' "
Alexander's business model called for the sharing of a permanent facility, one that everyone could call home. The potential benefits of such an idea seem great, though CHRP executive director Frank Sonntag points out, "It's a very tricky thing because silo mentalities develop: 'That's my box, don't you step in it,' " he says. "Our challenge will be to break down some of those barriers."
Rhythm Center will boast three remodeled studios, dressing rooms, administrative offices and, in the future, a black-box theater that will seat 150–180. Though based on untested principles, ARC potentially opens the door for a new type of collaborative system, allowing smaller companies to reap the benefits of larger institutions. For its aggregate members, like the 14-member contemporary ensemble Giordano Dance Chicago and the six-person artistic team of the Chinese cultural group Ping Pong Productions, a permanent home means new possibilities.
"I think being around other extraordinary dancers, creative folks, only makes us more strong," says Giordano executive director Michael McStraw.
The American Rhythm Center (410 S Michigan Ave, 312-922-1272, chicagotap.org) opens October 1.